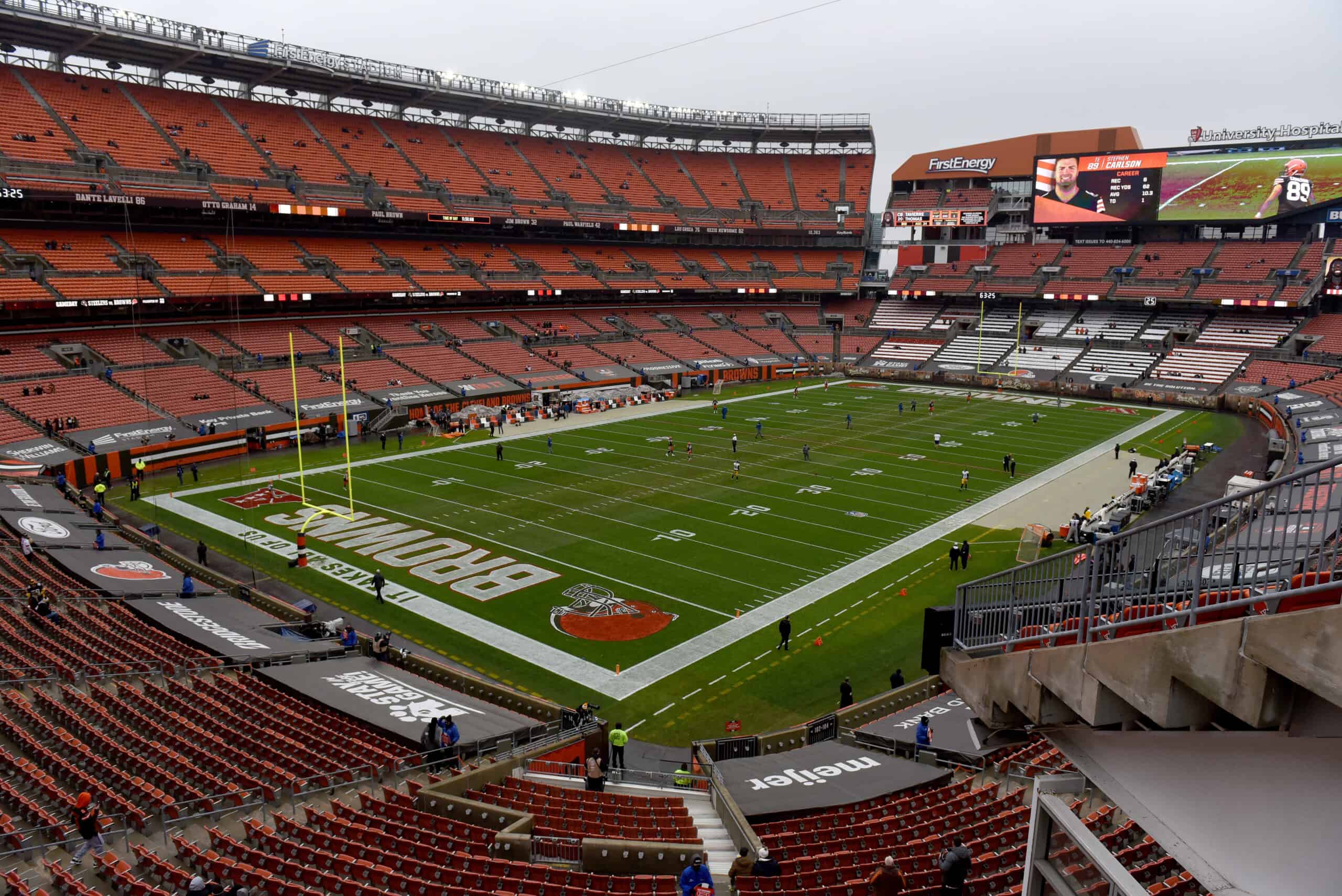 The Cleveland Browns have broken a lot of uniform news in the past few weeks.
We are just a couple of weeks removed from the 75th Anniversary uniform reveal.
That was a hit with fans, and it paid homage to the 1946 inaugural team.
Browns unveil 75th anniversary uniform for this season: pic.twitter.com/3FD2ym0cXQ

— Jake Trotter (@Jake_Trotter) July 24, 2021
Then, just last week on July 31, an inverted orange jersey with Nick Chubb's number mysteriously appeared on the Browns Pro Shop website.
There was a contingent of fans prior to the 75th Anniversary uniform reveal who were secretly hoping the anniversary jersey would be orange.
So this inverted orange jersey definitely made fans happy.
Many thought the orange jersey drop was a fortuitous one.
Would the Browns have an orange color rush uniform this season?
Not To Be
Orange jerseys do not appear to be coming soon.
In fact, the inverted orange jersey that was a hit on social media just last week is no longer available for sale on the Browns Pro Shop website.
It appeared without fanfare, and it disappeared just as quietly.
Browns fans wanted an explanation.
Though he did not address the mysterious disappearance of the inverted orange jersey, Browns Executive Vice President JW Johnson did have something to say about the team wearing orange jerseys in general.
First time seeing Orange Jerseys and can tell you that we will 100% NOT have Orange Jerseys on the field anytime soon.

— JW Johnson (@JDubsIII) August 5, 2021
That seems pretty absolute.
There will be no orange jerseys in the near future.
Missed Opportunity
Fans believe not selling an orange jersey is a missed opportunity.
Even if the Browns do not wear it on the field, there appears to be a demand for one.
The Browns have worn orange jerseys in the past; after all, the 1953 team did.
I had no idea the Browns wore orange jerseys in 1953 pic.twitter.com/8olHTpckzV

— Ben Axelrod (@BenAxelrod) January 29, 2021
The organization is keen on preserving the history of the team.
Orange jerseys are part of the history.
Perhaps with enough fan outcry, the inverted orange Nick Chubb jersey will at least go back on sale.
In the meantime, fans who really want an inverted orange jersey will have to find one from an individual who purchased one while they were available.
The jersey which could be purchased for $89.99 just last week is going for almost double that price now, $164.99, on Ebay.