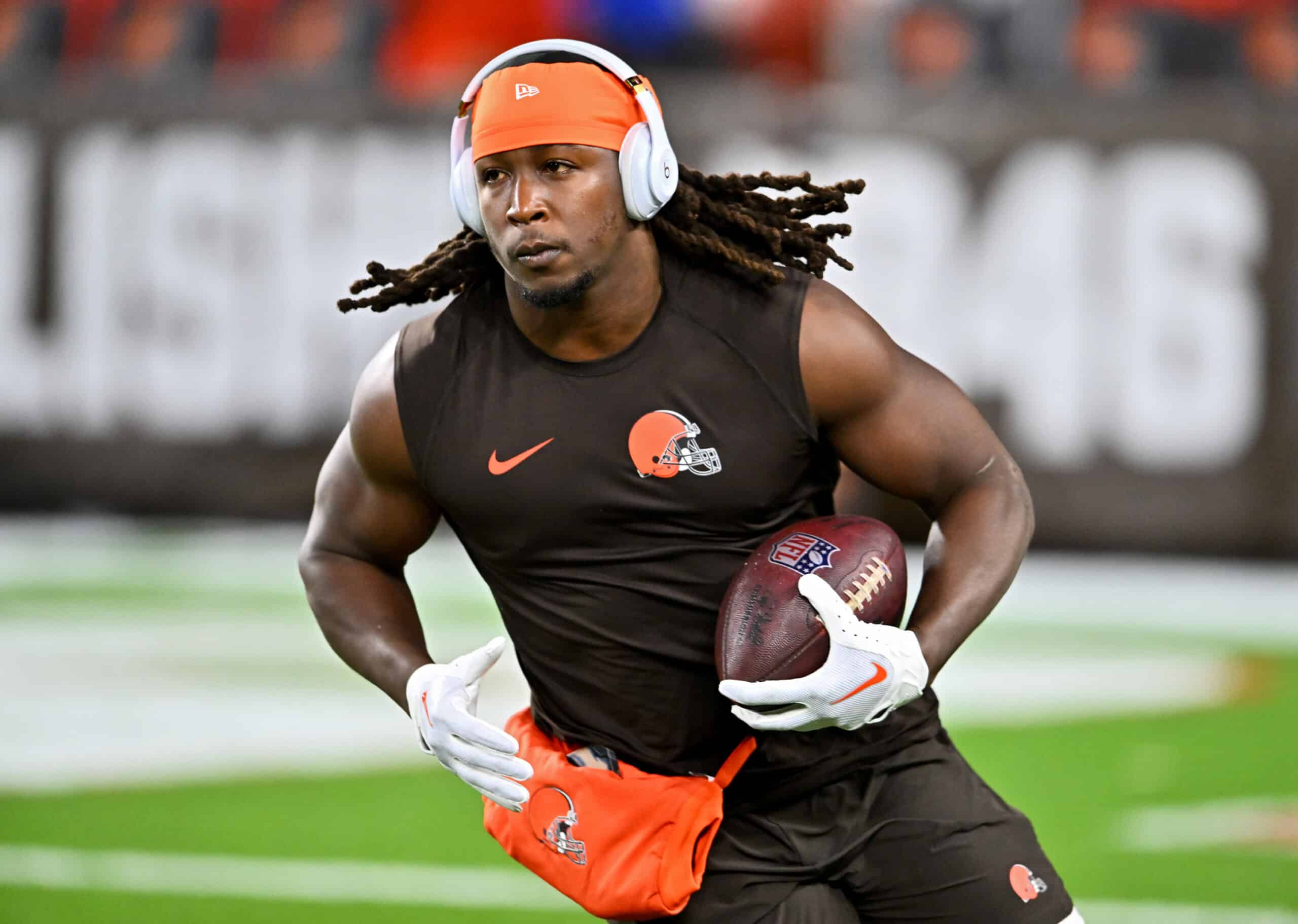 Not so long ago, the Cleveland Browns had one of the best one-two punches when it came to star running backs.
But as good, consistent, and reliable as Nick Chubb has been, Kareem Hunt couldn't keep that same energy up, and the team didn't hesitate to cut him loose and let him test free agency this offseason.
As we've seen by now, the market for running backs has been nothing short of brutal this offseason, which is why it's not surprising to see that there has been little-to-no interest in his services.
Even so, Hunt isn't frustrated by the slow market, and he recently claimed that he's just being patient and waiting for the right opportunity to present itself.
"I'm just being patient," Hunt said, via NFL.com. "I've had some things come up. But right now, I'm enjoying my time with my family. I'm training and working hard and just staying ready."
Free-agent RB Kareem Hunt not frustrated by lack of market: "I'm just being patient"https://t.co/jNYU5I4LDJ pic.twitter.com/H3erU5nZG4

— Around The NFL (@AroundTheNFL) June 22, 2023
Notably, Hunt isn't the only former star running back that's playing the waiting game right now.
Ezekiel Elliott, Melvin Gordon, and even Dalvin Cook are all looming around and staying ready for when a team comes knocking.
Injuries can always open the door for someone to get an opportunity, and with Saquon Barkley threatening to hold out and sit throughout the season, there's another potential opening right there.
Then again, it would be tough to make a case for Hunt over the likes of Cook or even Gordon, especially given his history of issues off the field.
The Browns never ruled out a potential reunion, but it feels like they would've signed him already if they were actually interested in bringing him back, and it's not like he liked the role he had in Kevin Stefanski's offense anyway.