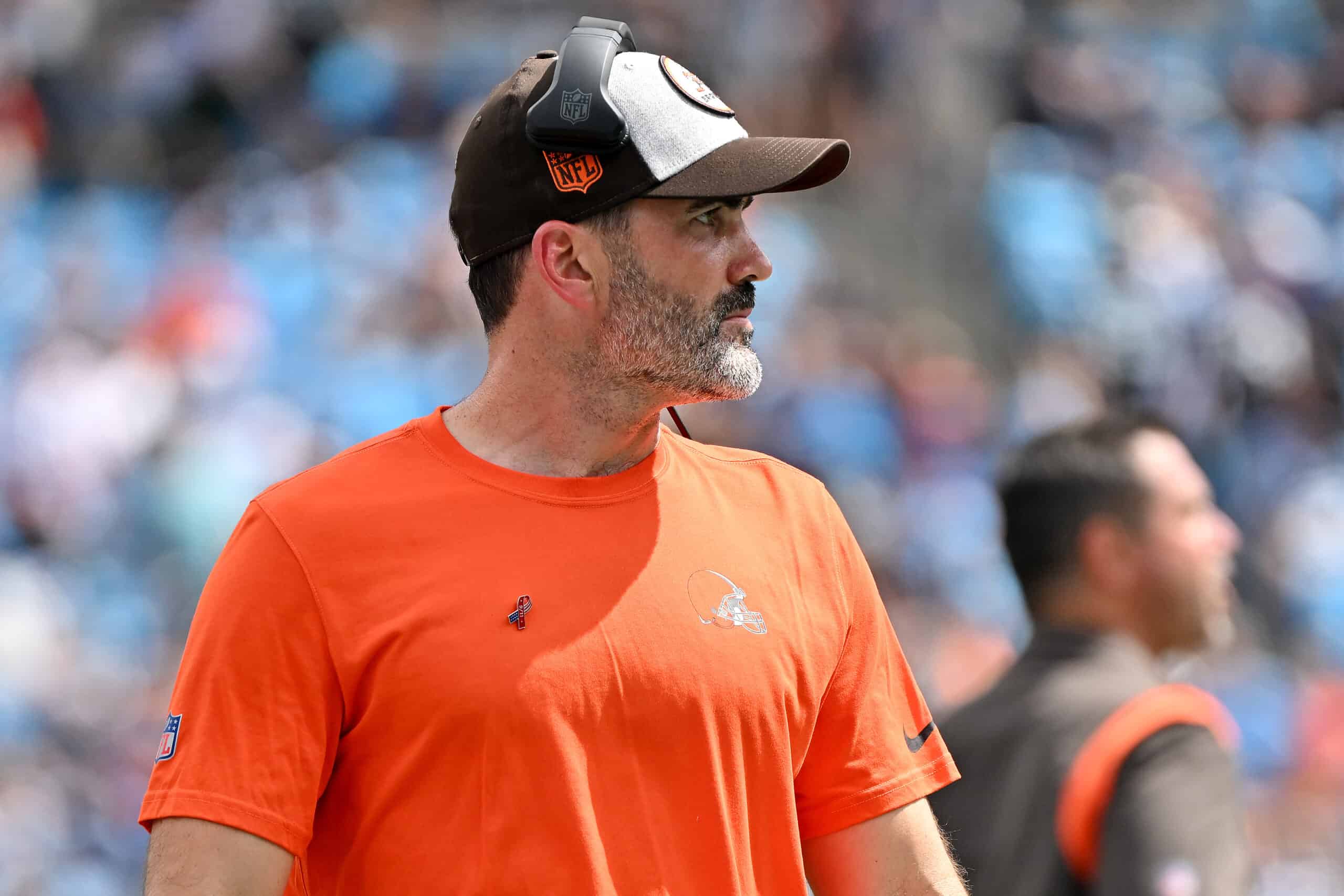 Let the speculation around Cleveland Browns quarterback Deshaun Watson continue.
Watson exited Sunday's game against the Indianapolis Colts after taking a big hit in the first quarter.
He did not play the rest of the game.
On Monday, per Andrew Siciliano, Browns head coach Kevin Stefanski deflected a bit from reporters.
After being asked if Watson would be put on the Injured Reserve list, Stefanski did not reveal Watson's long-term status.
Reporter: Is there any consideration in putting Watson on IR?

Stefanski: "Listen, he's getting better. He's a competitive kid. He's working hard."

Reporter: But, IR?

Stefanski: "I wouldn't say it for any player, really."

— Andrew Siciliano (@AndrewSiciliano) October 23, 2023
He explained his taking Watson out of the game by stating he was trying to protect his quarterback.
#Browns coach Kevin Stefanski on not putting Deshaun Watson back in game: I thought it was a big hit. Saw on the big screen. I just felt like the right thing for the team was to protect him.

— Scott Petrak ct (@ScottPetrak) October 23, 2023
Watson looked, well, rough on Sunday through that first quarter.
Stefanski also said Monday that Watson is working hard to get back.
Although, following yesterday's game, Watson said he was praying he'd be able to practice and play this week but had to see how his shoulder felt.
#Browns Deshaun Watson said he's hoping, praying he'll be able to practice this week and play in Seattle but needs to see how shoulder reacts after big hit today.

— Scott Petrak ct (@ScottPetrak) October 22, 2023
#Browns Deshaun Watson on his shoulder: "I'm praying it's not anything worse"

— Mary Kay Cabot (@MaryKayCabot) October 22, 2023
Watson is expected to have medical tests done early this week.
We'll speak with Browns coach Kevin Stefanski at 12:30. Watson expected to be getting medical tests on shoulder over next two days.
Situation has grown more clouded than clear.

— Tom Withers (@twithersAP) October 23, 2023
We'll have to keep a close eye on how this day-to-day situation continues to unfold.
The Browns may be better off just shutting Watson down until he's completely ready to go again.
It's clear he isn't all the way back mentally or physically, or both.
Fans would love to see their quarterback with a massive, fully-guaranteed contract play.
That's more than reasonable.
But forcing him out there if he's going to play like he did Sunday will just hurt the team.
It's why we've seen some clamor for GM Andrew Berry to trade for a veteran backup.
Hopefully, this week leads to some answers.
Although, as we saw Monday, Stefanski is hesitant to give those out.