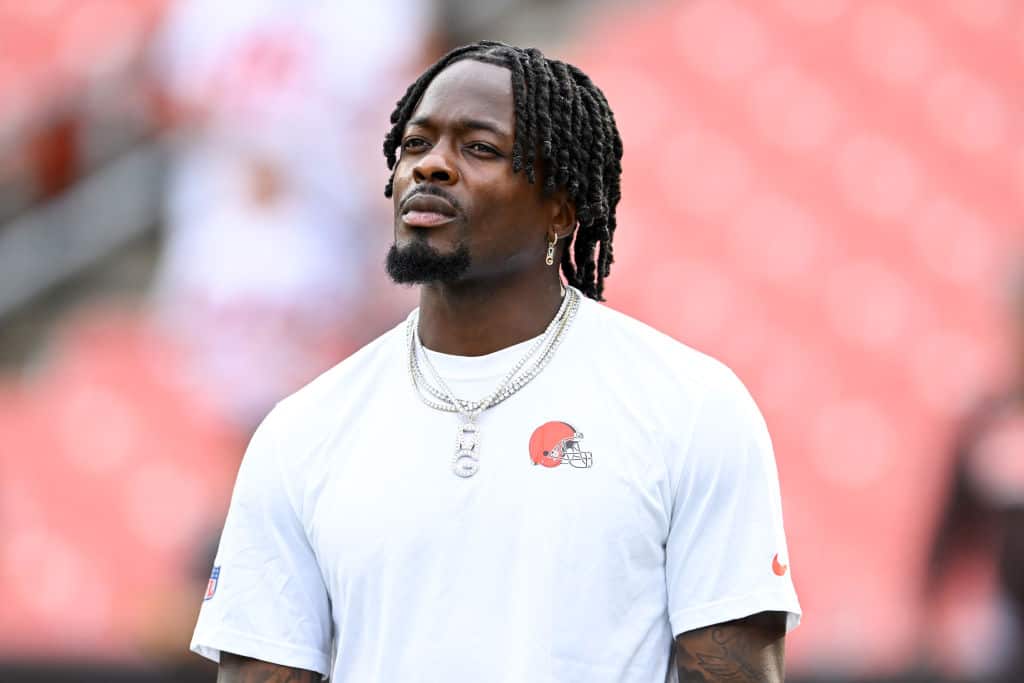 Cleveland Browns wide receiver Marquise Goodwin couldn't be happier right now, and not just because the regular season is nearly here.
The NFL veteran has been through a lot over his 10 years in the league, including a huge health scare this offseason.
Goodwin felt shortness of breath while practicing at the team's minicamp and was diagnosed with blood clots in his legs and lungs shortly after.
He missed all of training camp while trying to come back from that situation, and he was finally activated from the Non-Football Injury (NFI) list just a couple of days ago.
That's why he told the media that he's extremely grateful just for being out there, stating that the scare gave him a whole different perspective on life (via Daryl Ruiter).
#Browns WR Marquise Goodwin is grateful to be able to play football again after being diagnosed with blood clots in his legs and lungs this spring. A few highlights from his availability Tuesday. pic.twitter.com/lbpeCedPY2

— Daryl Ruiter (@RuiterWrongFAN) August 30, 2023
Fortunately for Goodwin, he only needed some blood thinners to get back on the field and, more importantly, stay alive, safe, and sound.
He's one of the six wide receivers the Browns kept on their initial 53-man roster, and even despite the depth they have at the position and his age, he's still expected to have a prominent role on the team next season.
Needless to say, he'll have some extra motivation to prove his worth and do his thing this time around.
And it is not like the Browns needed a boost or anything extra to be completely locked in ahead of the upcoming campaign, but with a guy like him leading by example, they should feel quite motivated to get the job done now.