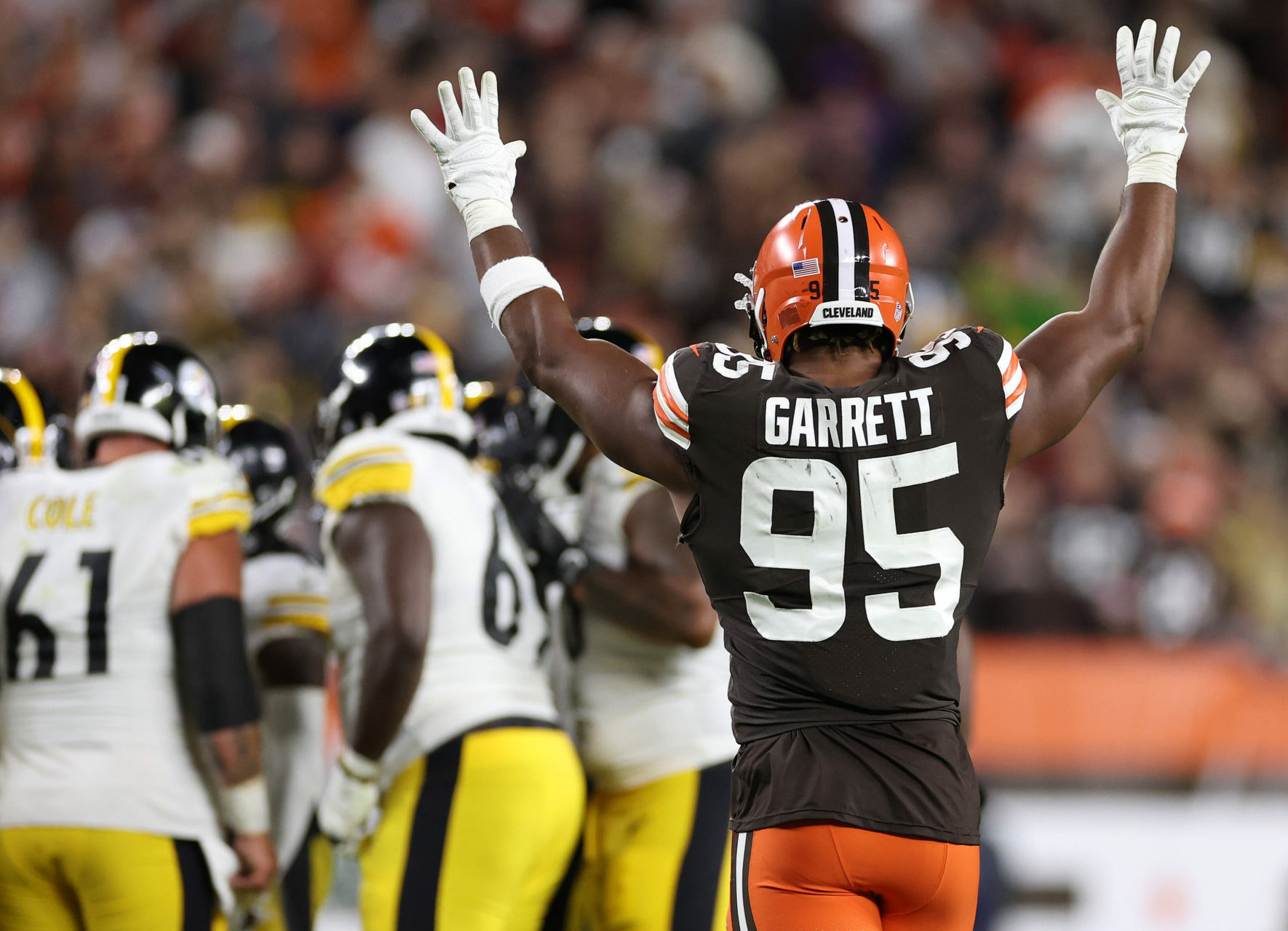 Pittsburgh Steelers head coach Mike Tomlin has seen a lot of Myles Garrett over the years.
He has always respected the Cleveland Browns player most likely to disrupt Pittsburgh's recent dominance, but this year, Garrett is making as big a statement as ever with increased tenacity and effect.
Maybe that is why Tomlin chose to address the Browns' captain the way he did to reporters today.
Tomlin referred to the Defensive Player of the Year candidate as "Mr Garrett" in his regular presser.
As reported by ESPN's Brooke Pryor on Twitter, the coach says anyone watching realizes what he realizes.
"He is the guy making the significant play."
Mike Tomlin: "Mr. Garrett is having a special season. He needs no endorsement from me. If you watch the Cleveland Browns, he is the guy making the significant play."

— Brooke Pryor (@bepryor) November 14, 2023
Browns general manager Andrew Berry added a lot of pieces to the Browns' defense this season, and Jim Schwartz molded the pieces into a more aggressive unit than any we've seen in Cleveland.
Young players like Grant Delpit, Martin Emerson, and Jordan Elliott are thriving in this system.
While veterans Denzel Ward, Shelby Harris, and Dalvin Tomlinson exhibit continued excellence, but when the Browns defense absolutely, positively needs a big play, there is only one guy to watch.
Tomlin knows Myles Garrett is a closer, the guy who delivers in the moments that decide a game.
He can change momentum and rattle confidence better than anyone around him.
Pittsburgh will argue that their closer, T.J. Watt is more deserving of the post-season accolades, but even if he won't call him the DPOY, Tomlin is respectful enough to call Myles Garrett "Mister."