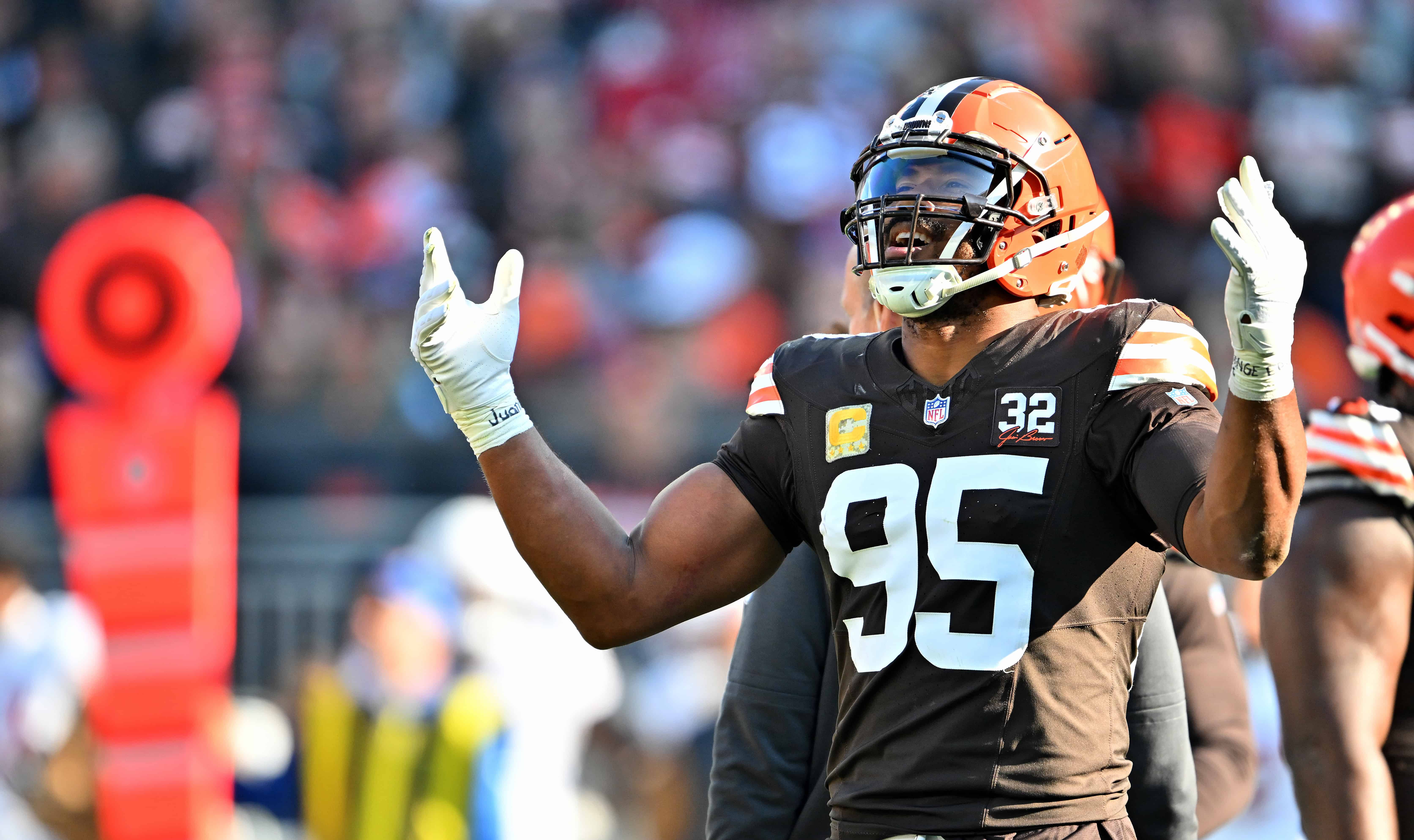 This Cleveland Browns defense is special.
They won't back down from any challenge, and they don't care who they're going against; they're going to compete at the highest level.
And according to Browns star Myles Garrett, doing that on the road is even more special and has a bit of extra motivation.
In his recent appearance on the Pat McAfee Show, the Texas A&M product admitted that he prefers to play on the road because there's no better feeling than making 50,000 people go dead silent.
"I love playing on the road because there's nothing better than making 50,00 people go dead ass silent..

You give them a little something to remember and that's how legends our made"@Flash_Garrett #PMSLive https://t.co/OHG5mFir27 pic.twitter.com/8uR3fP7dO6

— Pat McAfee (@PatMcAfeeShow) November 7, 2023
He added that that's the way legends are made, by spoiling everybody's Sunday on the road.
Needless to say, Garrett has had his fair share of memorable performances both at home and on the road, but the team hasn't always responded in the same way as him.
This year, however, the defense has been one of the most — if not the most — dominant units in the game, with everybody else finally stepping up to his level.
Thus far, Garrett has posted Defensive Player of the Year kind of numbers, logging 18 QB hits, 9.5 sacks, 25 tackles, eight tackles for loss, a career-high four forced fumbles, one fumble recovery, and two passes defensed.
He's thrived in Jim Schwartz's defensive scheme, establishing himself as the top-notch pass rusher in the game this season.
And if the Browns intend to make a deep postseason run, they're likely going to have to hit the road en route to the big game, so Garrett will have more than enough motivation to be at his best.