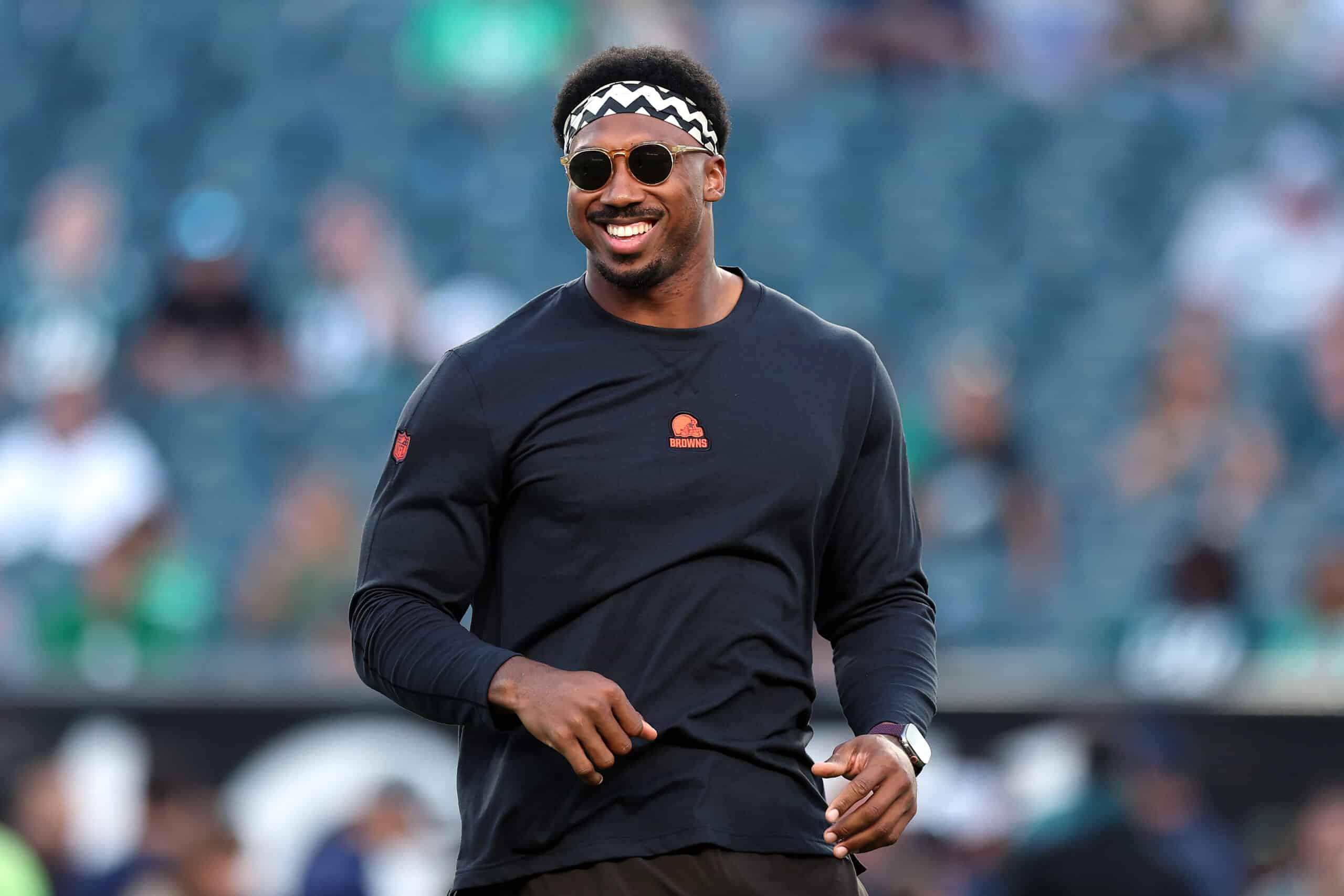 On Wednesday, October 25th, Cleveland Browns superstar defensive end Myles Garrett surprised the sports world by becoming a minority owner for the Cleveland Cavaliers.
Garrett has never been shy about his love for basketball and frequently showcases his skills on social media and in open gym sessions.
However, in addition to making it clear how much Garrett loves basketball, the act of purchasing a minority stake in the Cavaliers signifies another love of his – the city of Cleveland.
When asked why he chose to become a minority owner for the Cavs, Garrett made his intentions very clear (via Hayden Grove on Twitter.)
Myles Garrett on why he became a minority investor in the Cleveland Cavaliers:

"I've always loved ball. Still one of the things that I will always enjoy.

I wanted to plant deep roots in this city and make this a community that I'm always a part of." #Browns #Cavs

— Hayden Grove (@H_Grove) October 27, 2023
No one was surprised by Garrett's love for basketball, but it was his mention of wanting to plant deep roots in the city of Cleveland that caught people's attention.
The fact that Garrett always wants to be a part of the Cleveland community is music to the ears of Browns fans and reminiscent of another Cleveland superstar and hometown hero, Jose Ramirez.
Garrett joins the prestigious ranks of professional athletes who own minority stakes in other professional sports teams.
Michael Jordan and Magic Johnson were two of the first athletes to start the trend, but it's been picked up by current superstars, including Patrick Mahomes, LeBron James, Kevin Durant, Aaron Rodgers, and Giannis Antetekounmpo.
In addition to being a minority owner, Garrett will also serve as a brand ambassador for the Cavs.
He's currently signed through the 2026 season, but if his recent actions and words are any indicator of Garrett's long-term intentions, he plans to stay in Cleveland indefinitely.