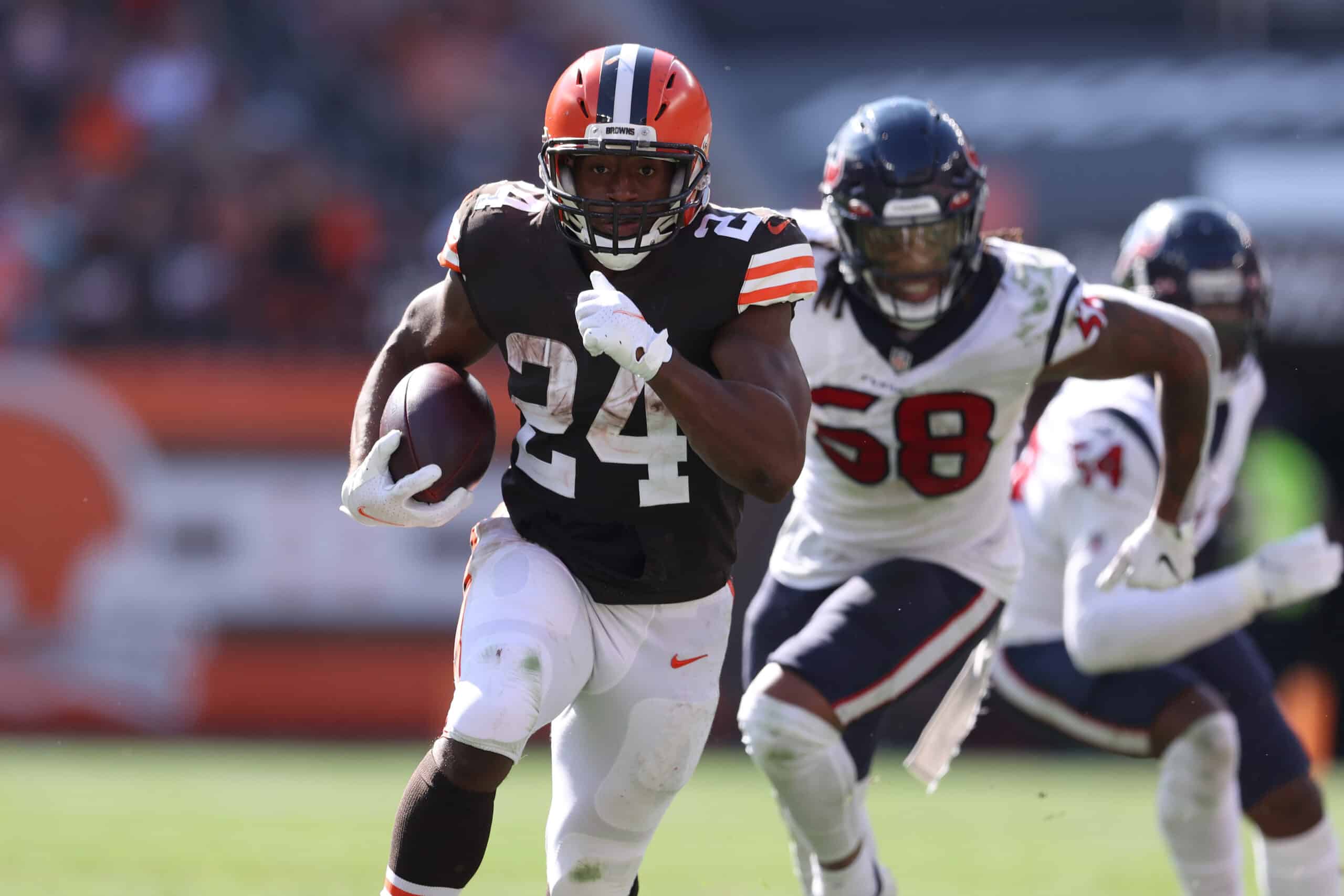 Football and video game fans rejoice!
Another rendition of Madden NFL is almost upon us with Madden 24 releasing next month.
It's a borderline holiday for longtime fans of the series as they get to see what their favorite team will look like for the upcoming season, albeit in virtual fashion.
Of course, players' overall ratings become a talking point leading up to release date.
Who are the 99 overalls?
Who are the top guys at each position?
The answer to the latter is one that Cleveland Browns fans can boast about.
Nick Chubb, a 97 overall to start this year's game, is listed as the highest-rated running back in Madden 24.
Well deserved, @NickChubb 👑 pic.twitter.com/G88GYsAYae

— MoreForYouCleveland (@MoreForYou_CLE) July 19, 2023
It's a tough task to outshine the likes of Christian McCaffrey and Derrick Henry.
Cleveland fans will argue for their guy as the best, though, and the folks at EA Sports seem to agree.
Deserved, Virtual Or Not
The argument for the best player at a position isn't being won or lost because of Madden ratings.
But the video game world isn't the only one where Chubb is viewed as the league's top rusher.
In a recent rankings poll released by ESPN, Chubb was voted as the NFL's top running back by league executives, players, coaches, and scouts.
Nick Chubb, No. 1 🏆 pic.twitter.com/kNCn5ak2OR

— ESPN Cleveland (@ESPNCleveland) July 14, 2023
That's not all though.
The reputable Pro Football Focus is in agreement with Chubb at the peak of his position.
Coming off another season in the top five in rushing yards and touchdowns, Chubb's top spot on the real and virtual gridiron is justified.
Will you be taking the field, or rather, the controller with Chubb next month?