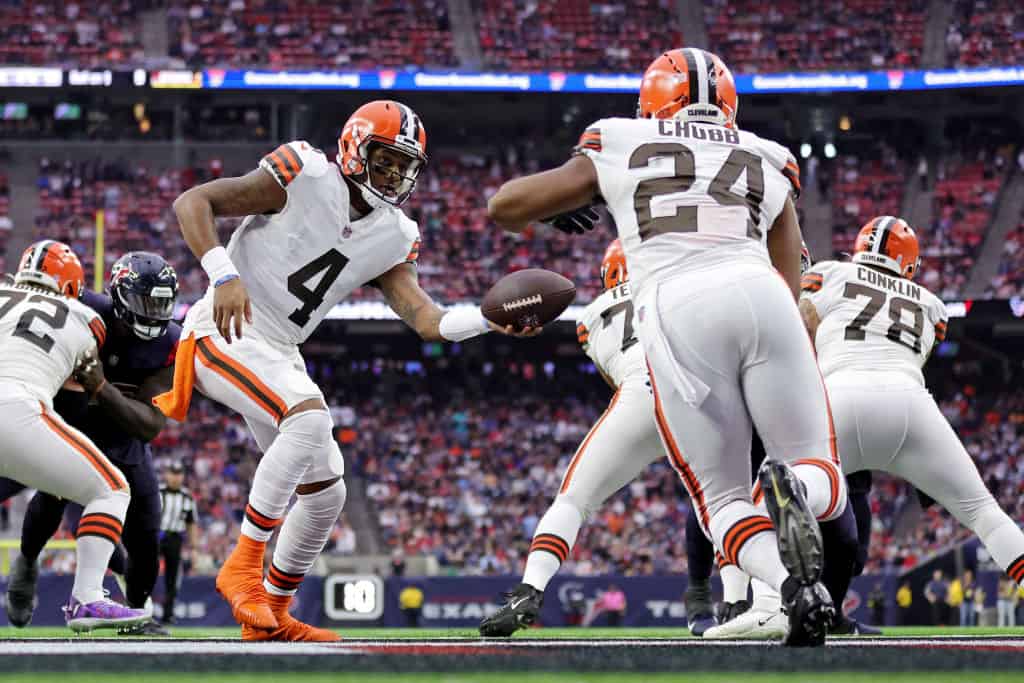 The Cleveland Browns faced plenty of criticism when they traded for Deshaun Watson.
They had to give up a lot to get the quarterback to join the team, not to mention the big contract extension they had to sign him to.
That all happened in the midst of legal turmoil and after he had spent plenty of time away from the game, knowing that he would likely face a suspension afterward.
But now that everything has passed and the team has had a full offseason to acclimate him, there are high expectations for him.
Recently, star running back Nick Chubb shared his excitement about having Watson on the team, stating that everybody knows the kind of player he is and how special he can be if he gets back to where he was (via Fred Greetham).
#Browns Nick Chubb said he's excited for Deshaun Watson this year pic.twitter.com/mbA3i61ysi

— Fred Greetham (@FredGreetham9) August 22, 2023
Watson was an MVP-caliber player when he was with the Houston Texans.
Growing pains were expected when he took the field for the final six games of last season, but there's no more room for excuses now.
The Browns have given Watson a solid offensive line and more than enough weapons at his disposal.
He's also had more than enough time to develop rapport with his teammates and skill players throughout the course of the offseason.
The Browns haven't made the playoffs in the past two years, and they depend on Watson to put an end to that streak.
It's hard to think of a player under more pressure than him right now, and we'll just have to see how well he responds to it.