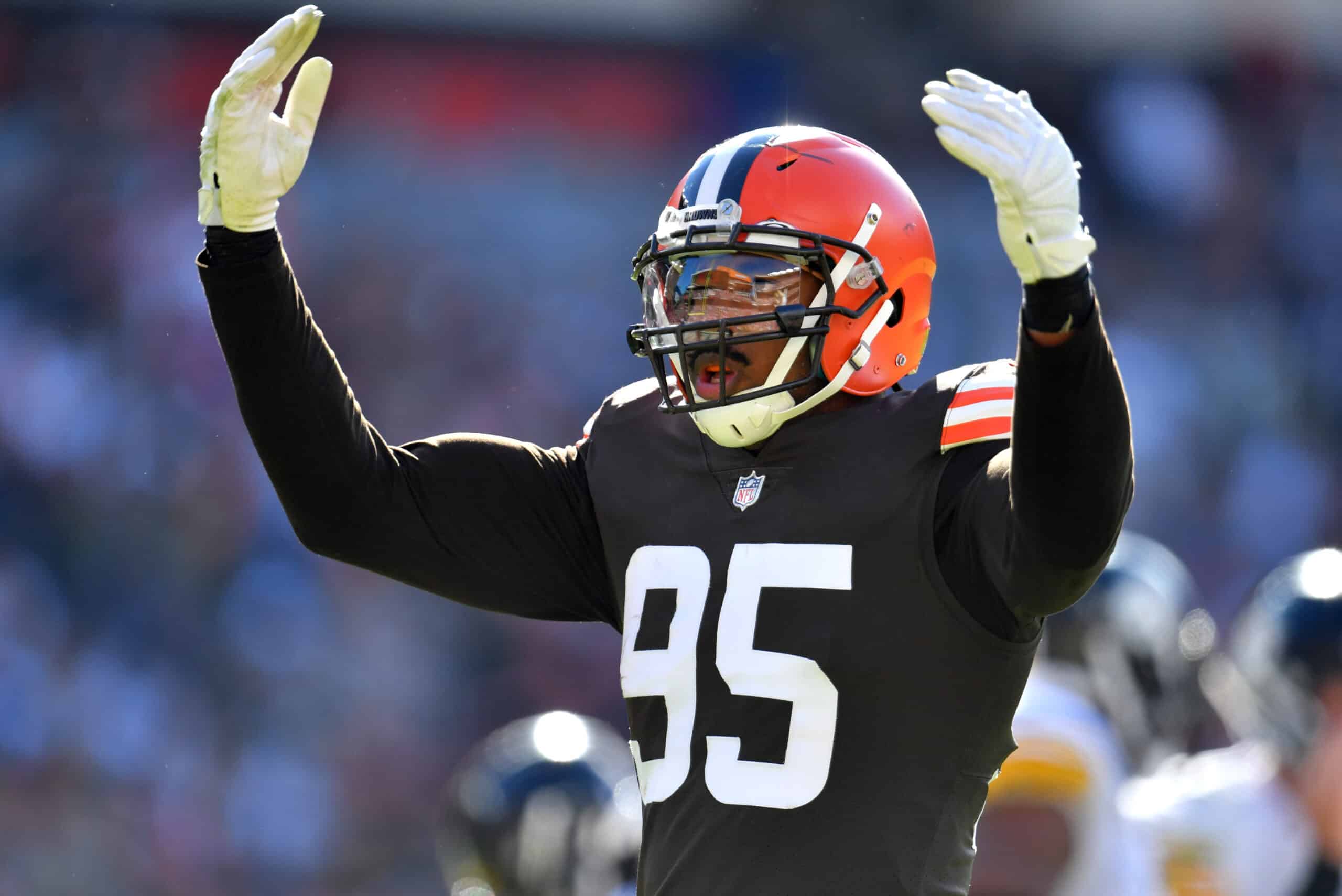 The Cleveland Browns entered the season with high expectations and a huge chip on their shoulders.
They wanted to make a statement and prove to the naysayers that they could compete at the highest level.
And while most people would give them the nod because of Deshaun Watson, Nick Chubb, and the offense, the defense has actually been their most important unit to date.
Needless to say, that puts Myles Garrett at the forefront of the Browns' good season thus far.
That's why it's not a surprise to see that PFF just ranked him as the most valuable defender in the league this season, according to PFF WAR.
Myles Garrett: The most valuable defender this season, per PFF WAR pic.twitter.com/WxdNR46U7C

— PFF (@PFF) October 25, 2023
This news comes on the heels of one of the best defensive performances of his career, which is more than a lot to say.
He was also named the AFC's Defensive Player of the Week for his game against the Indianapolis Colts on Sunday.
The former No. 1 pick had a pass defensed, nine total tackles, a couple of strip sacks — one of which was recovered in the end zone for a touchdown — and even a blocked field goal.
The field goal led to a Browns field goal, and his other strip sack also led to a score, meaning Garrett was responsible for 17 of the Browns' 39 points in the evening.
Garrett got the third AFC Defensive Player of the Week award of his career, also becoming the player to get a blocked field goal, two forced fumbles, and at least two sacks in one game since 2000.
Thus far, Garrett has logged six tackles for a loss, 16 quarterback hits, 7.5 sacks, and three forced fumbles, and he'll look to keep that momentum going when the Browns visit Seattle on Sunday.