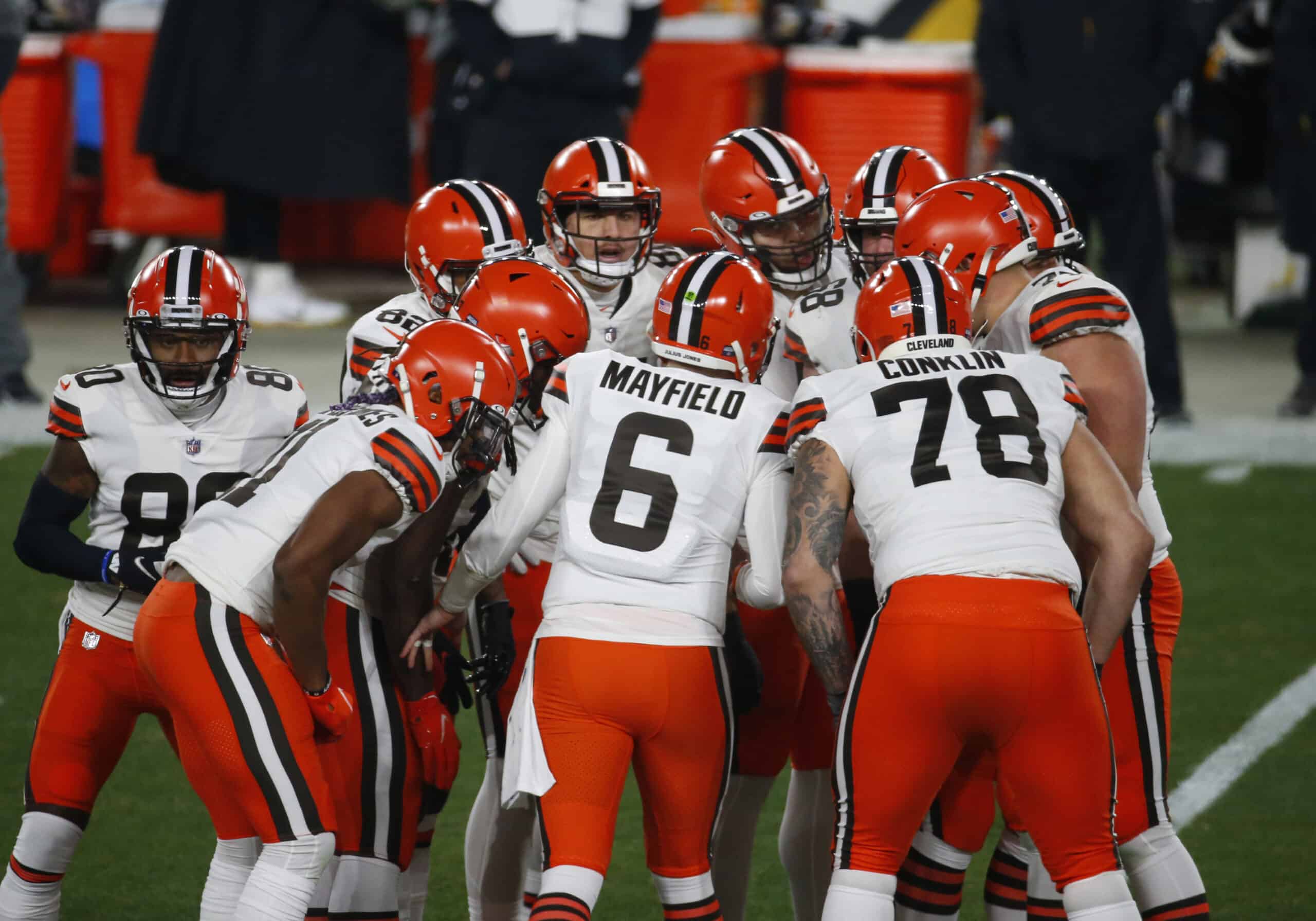 The Cleveland Browns are just a .500 team in 2021.
Amid so many great expectations, this team has definitely fallen short of where people thought they would be at this point in the season.
Football is definitely a team sport, but individual performances sometimes carry or hold back a team.
With that being said, here are the three people most to blame for the Browns 6-6 record.
3. Joe Woods, Defensive Coordinator
Week 12 against the Baltimore Ravens was the first time this team played a strong defensive game for all four quarters.
The rest of the games told a different story.
That story is of a defense that is loaded with superstars but fails to play according to its expectations.
This defense stays on the field too long, giving up many third-down plays.
Also, this defense finds itself out of position and committing penalties often.
Myles Garrett has been the exception to the rule, and in recent weeks, the Browns have made big plays like Denzel Ward's 99 yard Pick 6.
Generally speaking, the defense has been below par and for that Joe Woods is to blame.
Joe Woods. Last year you could use the "talent" excuse. This year you cannot.

On paper you have one of the most talented units in the league. We not only need stops, we need turnovers and scores! Gotta switch up what your doing. Be more aggressive and let your studs make plays! pic.twitter.com/iHPnbHzyX1

— A⤴️ (@AJTomcany) November 28, 2021
2. Baker Mayfield, Quarterback
Mayfield's injuries are serious; however, he has been stubborn about his ability to practice and play.
While the work ethic is commendable, at some point Mayfield needs to evaluate his physical condition.
Then he needs to determine if he can perform his job at the highest level.
The Browns need the healthiest best quarterback on the roster in the lineup each week.
Particularly against the Detroit Lions, it feels like that should have been Case Keenum.
We do not know what goes on behind closed doors at Berea so maybe the doctors and coaches are urging him to play.
It is really hard to say, but the worst thing that could happen is if Mayfield suffers additional and more severe injuries yet this season.
The handling of Baker Mayfield's injuries has been baffling and the story of the Browns' 2021 season.

— Ben Axelrod (@BenAxelrod) November 21, 2021
1. Kevin Stefanski, Head Coach
In the NFL, the buck always stops with the head coach, and Stefanski is no exception.
12 months ago, everything was coming up roses for the Browns and Stefanski.
They advanced into the playoffs and Stefanski was named NFL Coach of the Year.
This year is the polar opposite.
It feels like Stefanski does not have a good handle on how he should be managing games from a play calling or personnel standpoint.
For instance, why was Rashard Higgins inactive against the Ravens?
Again, behind the scenes, this move might make sense, but to the average fan, Higgins has good chemistry with Mayfield and should be involved in the offense.
Also, why is Mayfield running a quarterback sneak to get a first down against the Ravens?
He has a laundry list of injuries.
That play seems to unnecessarily risk future injuries to Mayfield when a healthy Nick Chubb and Kareem Hunt are available to get that yard.
This is crazy. Kevin Stefanski gets out coached week in and week out. #Browns https://t.co/SPwjv3xSPO

— Dominique Love (@Coach_DLOVE) November 29, 2021
Conclusion
Certainly, the blame extends beyond these three players.
Mike Priefer's special teams unit is having a terrible night so far. Missed FG, 12 men on the field & now improper alignment on a freaking kickoff. #Browns

— Daryl Ruiter (@RuiterWrongFAN) November 29, 2021
An argument could be made that special teams coach Mike Priefer should shoulder some blame especially with the special teams miscues against the Ravens and Jamie Gillan's major mistake against the Chiefs in Week 1 that sealed the victory for Kansas City.
The point is the Browns have a bye week, and these individuals as well as the rest of the team need to self-evaluate what they have been doing and make appropriate adjustments before it is definitely too late to salvage the season.