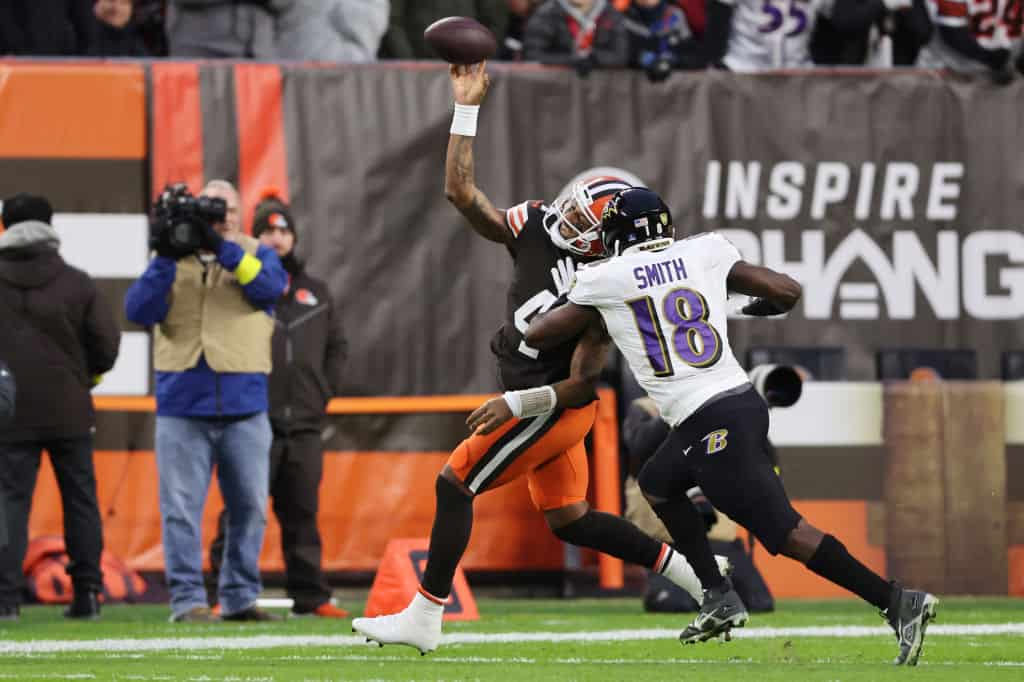 The Cleveland Browns host the Baltimore Ravens on Sunday for their third divisional clash in the first month of the season.
Needless to say, this is a highly-anticipated matchup in a fierce divisional rivalry, so there wasn't much of a need to stir the pot or add fuel to the fire.
It seems like Ravens LB Roquan Smith didn't get that memo, as he had an interesting choice of words ahead of Sunday's matchup.
Smith claimed that they're looking forward to taking over and beating the Browns' "tails in front of their wife and kids," stating that he considers himself a dog, so he should feel right at home at the Dawg Pound (via Brad Stainbrook).
"We going over to beat their tails in front of their wife and kids."

– Ravens LB Roquan Smith on facing the #Browns. pic.twitter.com/5nd3vm9YtR

— Brad Stainbrook (@StainbrookNFL) September 28, 2023
He also talked about looking forward to the game and "hitting everything that moves," adding that he knows it's going to be a tough battle that he'll face chin up, chest out.
Smith is an elite trash-talker, and he's usually backed that up on the field, but he's in for a big wake-up call when he goes against one of the best offensive lines in the game.
Divisional games are extremely physical in the AFC North, and it's going to be a long day in the trenches for both teams.
As of now, the Browns are listed as 2.5-point favorites by most sportsbooks, and it's definitely going to be a close game.
At the end of the day, it'll be up to Smith to honor his words, and it'll be interesting to hear what he has to say after the game.