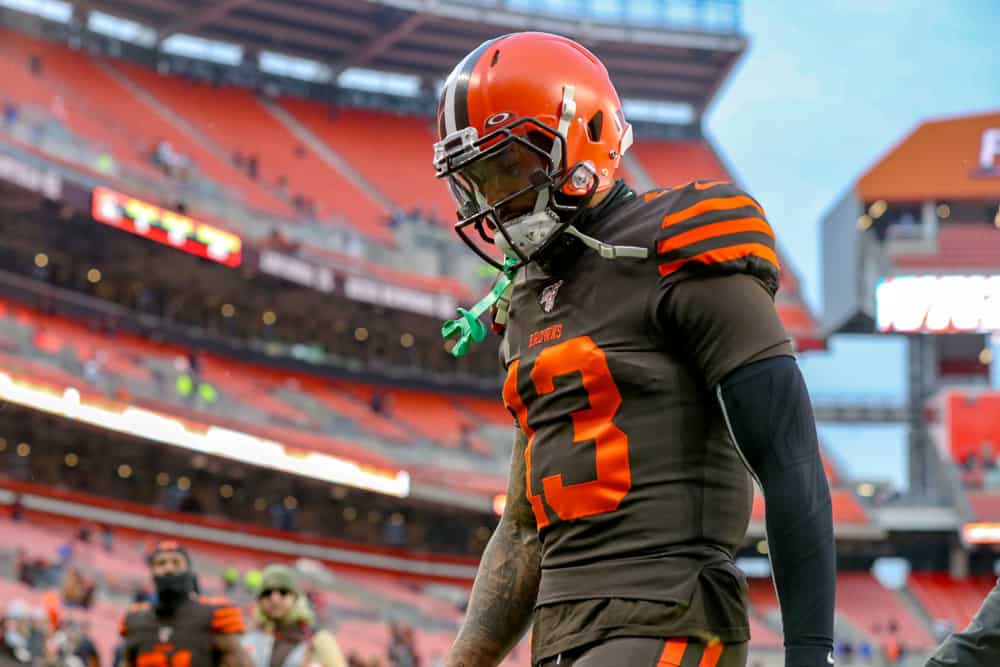 The Odell Beckham Jr. breakup with the Cleveland Browns could be a long and drawn out event.
In the aftermath of the Odell Beckham Sr. tweets on Tuesday, the Browns excused OBJ from practice.
Coach Stefanski also reportedly told the team that OBJ is not with them.
Stefanski also said at his press conference that GM Andrew Berry was talking with OBJ's reps.
What all this means is that OBJ is likely not playing for the Browns ever again.
No one really knows what that looks like.
Will he be inactive but occupy a roster spot?
Is there a financial agreement forthcoming between the Browns and OBJ?
No one understands the implications of this even the most veteran of NFL reporters like Jason La Canfora.
Browns/OBJ may be able to reach some sort of financial resolution to end his time in Cleveland but as of now team not willing to waive him, and is willing to burn a 53-man roster spot just for him to stay away and excuse him indefinitely. Thats a new one for me. This isn't over

— Jason La Canfora (@JasonLaCanfora) November 3, 2021
What A Mess
Calling this a mess is an understatement.
It is a public relations nightmare in the middle of the season.
The Browns are 4-4 and trying to stay competitive in the AFC North.
They have a big game on Sunday against a 5-2 division opponent, Cincinnati.
All of this energy spent to figure out how to remove a person who has now sufficiently disrupted the team could be spent on more worthwhile endeavors.
Trade May Have Been Best Option
It is too late to do it, but a trade may have been the best way out.
To be clear, OBJ is overpaid so that has been an issue for his marketability in a trade.
Yesterday's reporting that the New Orleans Saints were talking with the Browns about a potential trade but could not agree on terms makes more sense now that we hear that Saints WR Michael Thomas is now out for the year.
Saints' WR Michael Thomas is out for the season after suffering an ankle injury.

— Adam Schefter (@AdamSchefter) November 3, 2021
Time will tell if the Browns managed this situation in a way that made the most sense and created the least amount of disruption for the team.