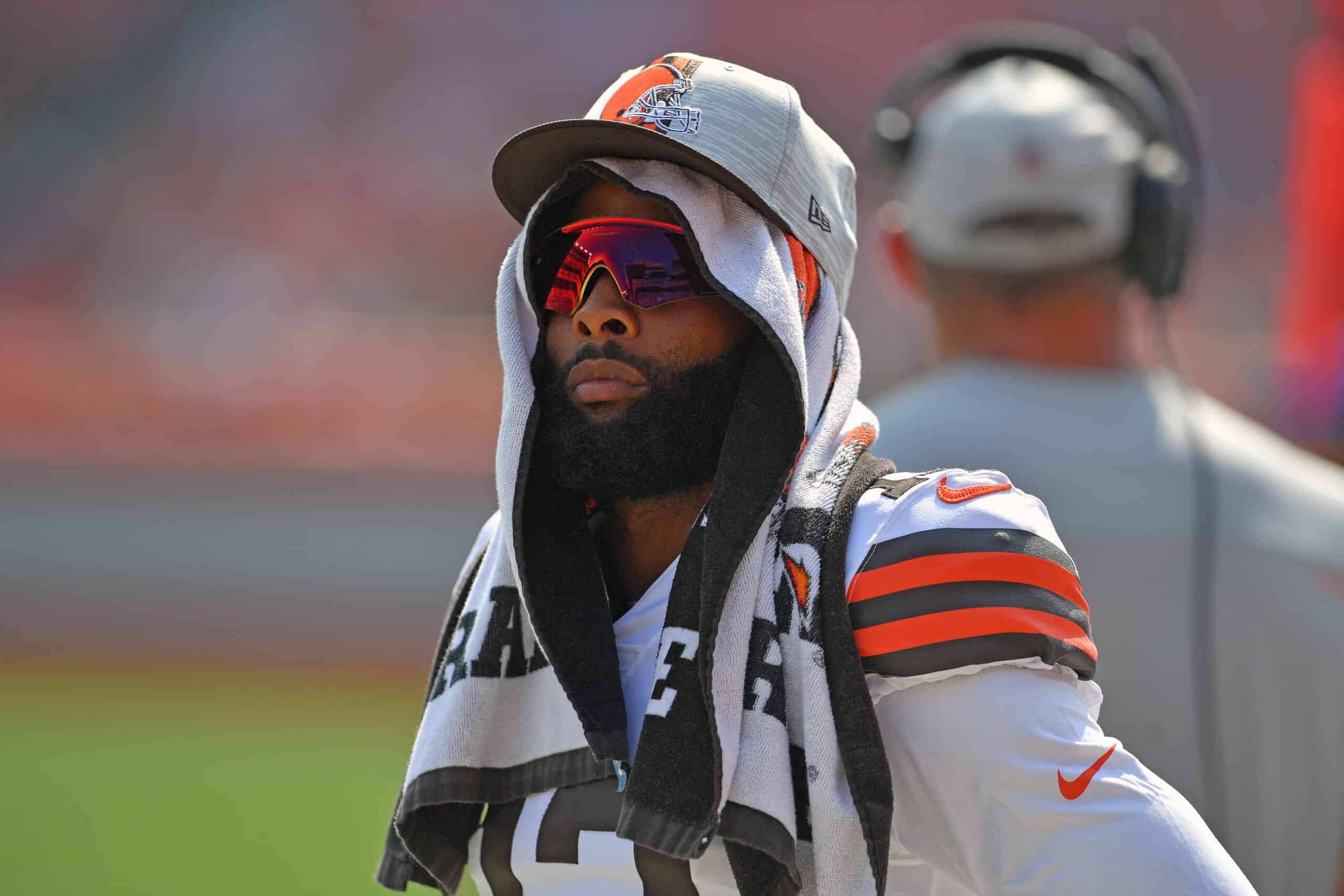 The NFL trade deadline of 4:00 PM EDT on November 2, 2021 came and went, and no trades were orchestrated by the Cleveland Browns.
There was plenty of social media focus surrounding the Browns today so a trade would not have been entirely unexpected.
With the issues being aired out about Odell Beckham Jr. and Baker Mayfield, a way to resolve the problem would be to trade OBJ.
ESPN's Kimberley A. Martin is reporting that the Browns were in talks with the New Orleans Saints regarding a potential OBJ trade.
His salary was a stopper.
I'm told there were discussions re: Odell going to the #Saints — but both sides couldn't agree on a workable deal, given how much OBJ is owed the rest of the year.

Plus, there still is optimism in the #Browns building that OBJ can be a big part of their second-half playoff push

— KimberLEY A. Martin (@ByKimberleyA) November 2, 2021
It is not clear the timing of these trade discussions.
With the Saints losing starting quarterback Jameis Winston for the season in Week 8, they have other issues to deal with.
Kimberley A. Martin also clarified OBJ's situation; contrary to the social media frenzy, he is not being held hostage.
People seem to think the #Browns are holding OBJ hostage or something. You need *interested* parties to make a trade. Reasons why there's little to no market for him:

– some teams feel he's declined
– others have cited his salary

— KimberLEY A. Martin (@ByKimberleyA) November 2, 2021
I highly doubt the Browns can get much for OBJ in a trade, even if they eat most of his salary, which would be required

— Kevin Cole (@KevinColePFF) November 2, 2021
It is unclear how many other teams were involved with the Browns in OBJ trade discussions; the Saints are the only known team as of now.
OBJ Part Of Browns Second Half Push
Kimberley A. Martin's original tweet also indicates that the Browns have optimism that OBJ can help the team in the second half of the season.
Given the amount of dirty laundry circulating on social media about OBJ and apparent issues with Baker Mayfield, it is difficult to figure out how this could happen.
Check out my TikTok video speculating how the Browns move forward from this royal mess.
The locker room is fractured, and this looks like a toxic workplace.
How can both of these players work together to achieve team goals?
Perhaps Coach Stefanski and GM Andrew Berry know how to batten down the hatches and get this situation under control.
The Browns should be knee deep in game planning for their Week 9 game against the Cincinnati Bengals.
This truly is a must win game.
All of these distractions are not helpful.
The only people benefitting from this mess are the Browns' Week 9 opponent, the Cincinnati Bengals.