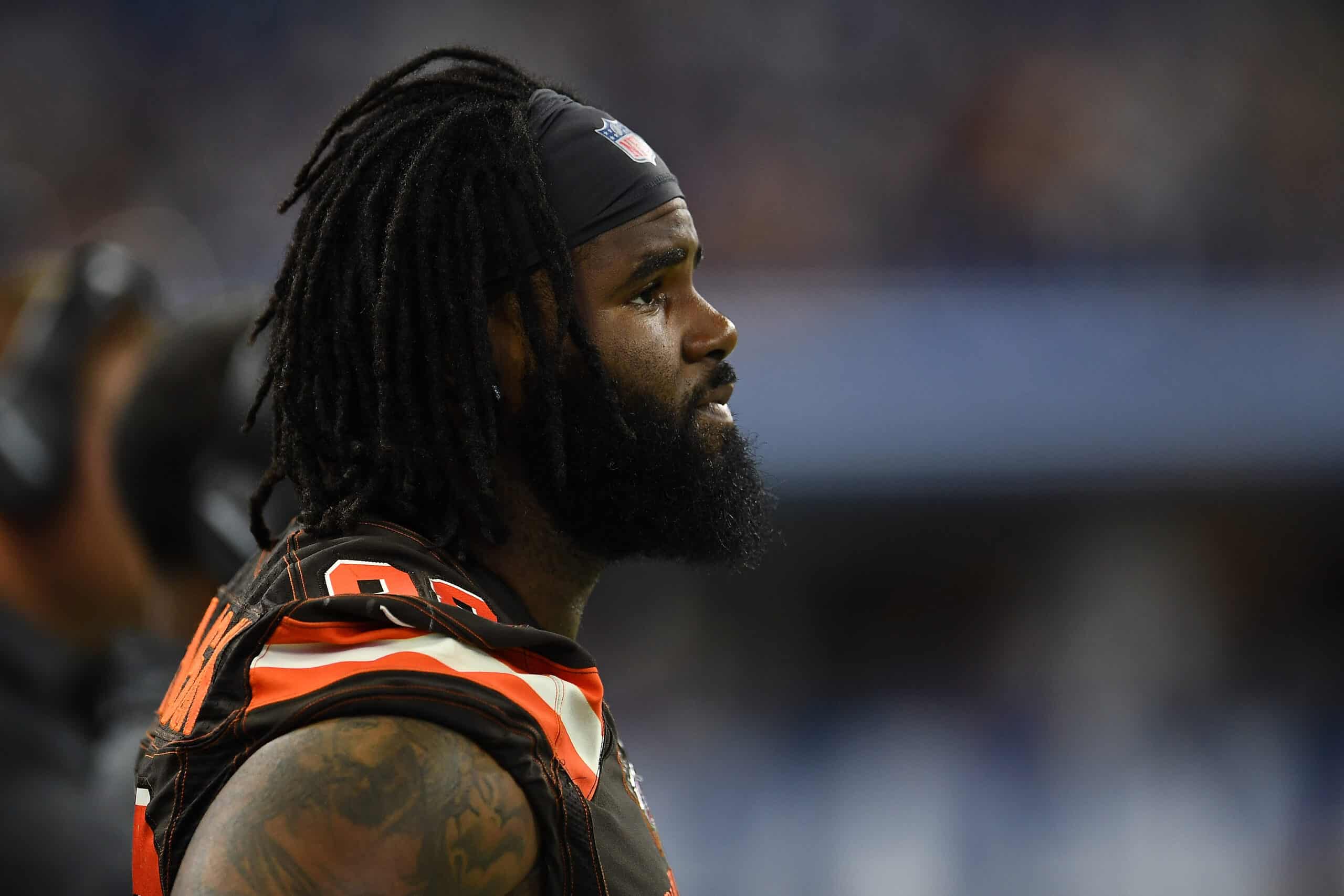 According to a recent report from Browns beat writer Mary Kay Cabot,  former Cleveland Browns defensive tackle Sheldon Richardson turned down a bigger offer from the Browns to re-sign with the Minnesota Vikings.
Odell Beckham Jr., Greg Newsome II, Ronnie Harrison Jr. and Mack Wilson among those with excellent offseasons; Sheldon Richards turned down a little more from #Browns to sign with #Vikings, and more: Browns Insider https://t.co/DGS1OHZzsJ

— Mary Kay Cabot (@MaryKayCabot) June 20, 2021
What We Know
Richardson was released by the Browns after playing two seasons with the team.
In March 2019, Richardson signed a three-year contract valued at $37 million.
From the time the Browns released Richardson, it seemed the door was always open for his return.
As recently as June 6, Mary Kay Cabot reported that Richardson may rejoin the team.
"The Browns parted ways on good terms with Richardson, with the agreement that he could be re-signed later in the offseason. There's been interest from other teams in the ninth-year pro, but he enjoyed his two seasons here, and might prefer Cleveland to starting over again elsewhere."
Richardson performed well in Cleveland so performance was not the cause of his release.
Richardson Chose To Rejoin The Vikings
Perhaps Richardson did not want to start over with a new team, but he was comfortable rejoining a former team.
The #Vikings and FA DT Sheldon Richardson have now agreed to terms and he has signed. Back with Minnesota, where he had 4.5 sacks and 49 tackles in 2018.

— Ian Rapoport (@RapSheet) June 15, 2021
He opted to sign with the team he played for in 2018, the Minnesota Vikings.
For the #Vikings and Sheldon Richardson, it's a one-year, $3.6 million deal that can be worth up to $4.35M with incentives, per source. Quickly utilizing the cap space they saved with Danielle Hunter's contract tweak to further fortify the defensive line.

— Tom Pelissero (@TomPelissero) June 15, 2021
No one knows what the Browns offered Richardson in comparison, but per Mary Kay Cabot's reporting, it was more money than the Vikings signed him for.
"Richardson wanted to return to the Browns, but it was more about principle after they terminated his contract in April to save $12 million on the salary cap. A little bump in the salary may have brought him back, but the Browns set their price and stuck to it. Richardson admitted that he didn't get the deal he wanted from the Browns to return, and is now reunited with Vikings coach Mike Zimmer, for whom he played in 2018."
Conclusion
Richardson had his reasons for not coming back to Cleveland.
The #Browns offered Sheldon Richardson more money than the #Vikings, per Mary Kay Cabot. Ultimately, Richardson wanted a fresh start and didn't want to come back to a place where he had just gotten released. Just a weird situation and it wasn't about the money for Richardson.

— clebrownsnetwork (@clebrownsntwork) June 20, 2021
We will never really know the full story or the dollar differential between the Browns and Vikings' offers.
It is unlikely that either Richardson or GM Andrew Berry will comment on this story.
The Browns have a deep roster at defensive tackle that hopefully picks up the slack upon Richardson's departure.