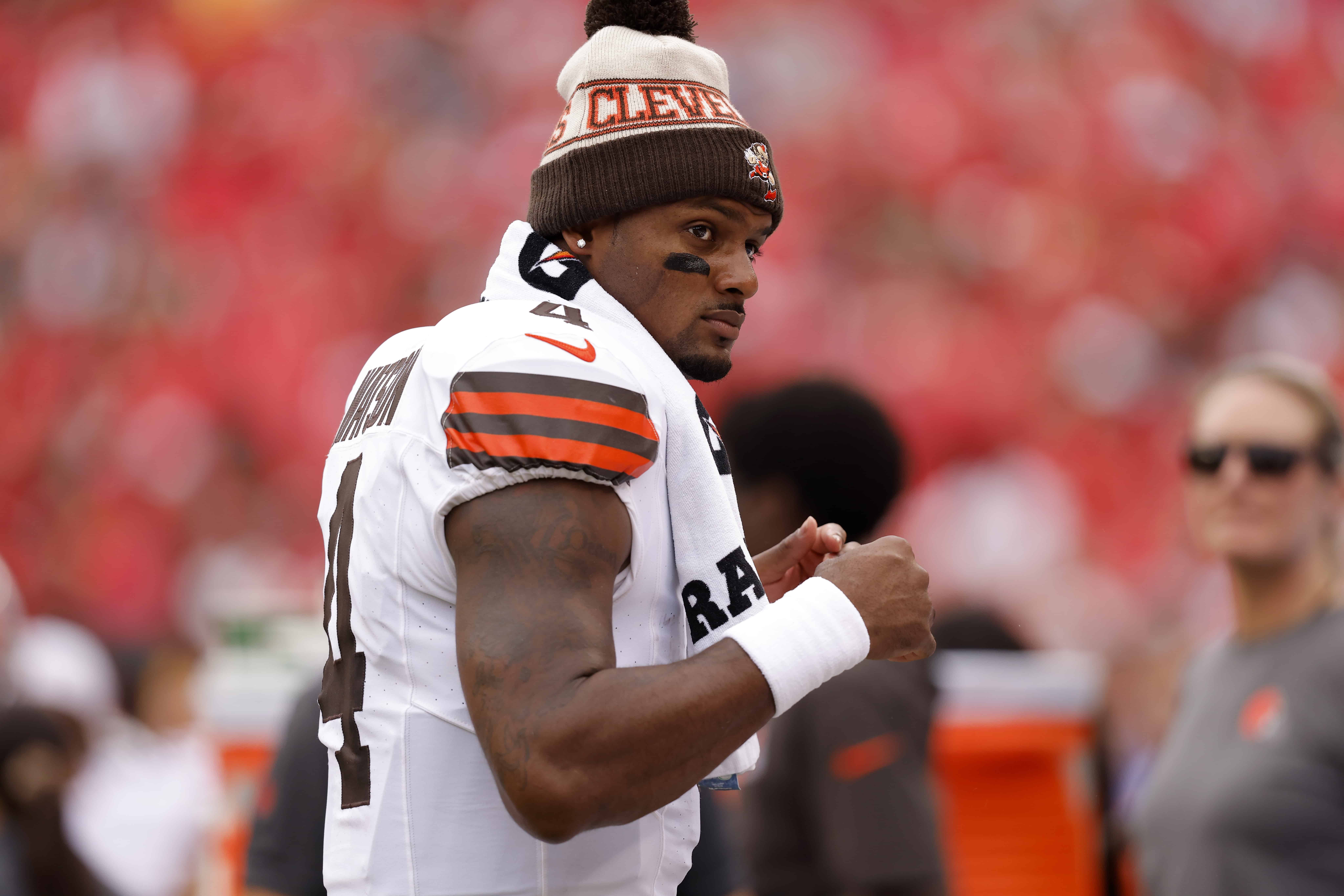 All signs indicate that Cleveland Browns quarterback, Deshaun Watson, will start against Indianapolis.
The team made rookie quarterback Dorian Thompson-Robinson inactive for the game.
That leaves just P.J. Walker and Watson available to play the Colts.
ESPN's Ed Werder reported earlier that barring any surprises, Kevin Stefanski expected his starter back.
Some details on expectations for #Browns QB Deshaun Watson for his presumed return as the starter following a two-game absence with a shoulder injury. pic.twitter.com/yH91s8x8hM

— Ed Werder (@WerderEdESPN) October 22, 2023
Watson will have no limitations related to his rotator cuff injury, according to the coach.
Cleveland reported that their quarterback was a full participant in their last two practices.
Despite his hesitancy to promise anything earlier this week, Watson is as optimistic as anybody,
And Stefanski reports his franchise passer is "locked in" for the Colts game.
What Could Go Wrong? 
Watson's injury was in an area that affected his shoulder strength and some accuracy.
On his first day back at practice, his passes had more of an arc, indicating he held back on his throws.
But the zip on his passes the next day relieved most concerns about any nagging effects of the injury.
It would only take a bit of subsequent swelling to slow down a comeback.
our list of inactives for Week 7 pic.twitter.com/wzzOtWF7Rg

— Cleveland Browns (@Browns) October 22, 2023
That's why Stefanski held back from declaring the starter right after that practice.
Multiple reporters said Watson passed the eye test and was in good spirits.
But given the last-minute nature of the first missed game, fans sweated out the official word.
Today's game kicks off at 1:00 pm EST on the CBS family of streaming and cable channels.