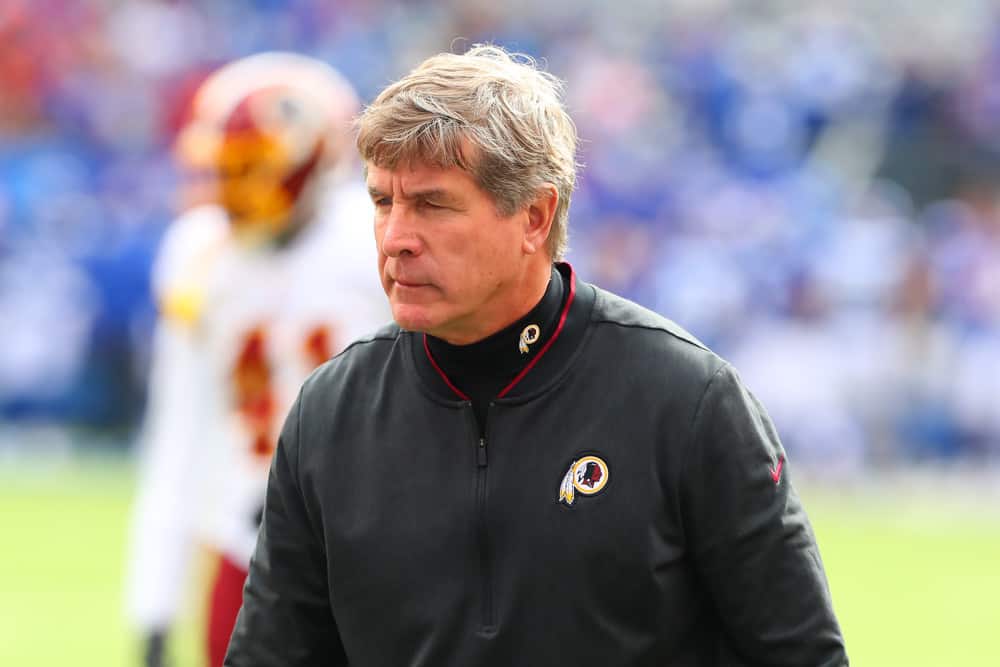 New Cleveland Browns offensive line coach Bill Callahan got a vote of confidence earlier this week.
During a guest appearance Tuesday afternoon on 92.3 FM The Fan's "Bull & Fox" show, former NFL offensive lineman and radio.com Sports NFL Insider Ross Tucker praised the Browns' hire of Callahan, calling it "gigantic."
"He is without any question a top-five offensive line coach in the NFL," Tucker said. "I would argue that after head coach and both coordinators, offensive line coach is the next most important position.

"I'm not even sure many people would even dispute that. And, in some cases, where the head coaches call the plays, I would tell you he's even more important than that."
Last week, new Browns head coach Kevin Stefanski said he wasn't sure whether he or whoever the team hires as offensive coordinator would call offensive plays this upcoming season.
Tucker — who played for the Washington Redskins, Dallas Cowboys, Buffalo Bills New England Patriots and Browns (practice squad) — said he considers offensive line the third-most important position group behind a team's quarterbacks and defensive line.
During his six-year NFL career, Tucker did not play for Callahan.
"Callahan's track record of success, pretty much everywhere — the Jets, the Cowboys, the Redskins — is extremely impressive," Tucker said. "There should be much rejoicing in Cleveland about this hire."
Callahan, 63, joins the Browns' staff having served as the head coach of the Oakland Raiders (2002-2003) and interim head coach of the Washington Redskins (2019).
"I still think Bill Callahan still has head-coach aspirations at some point," Tucker said. "He probably knows it's not going to happen now. It's kind of a young man's game if you will, but I think what it says about Stefanski and what I notice about him is that he is not afraid to admit what he doesn't know."
Tucker said he was "sure" other NFL teams wanted to hire Callahan this offseason.
Callahan has collegiate and professional coaching experience dating back to 1980, which is two years before Stefanski was born.
The search for the Browns' next offensive coordinator continues after Todd Monken left earlier this month for Georgia.
The Browns are expected to hire San Francisco 49ers defensive coordinator Joe Woods as their new defensive coordinator.
However, the Browns must wait for the 49ers to play in Super Bowl 54 on Feb. 2.
Cleveland is also continuing its search for a new general manager.
In 2020, the Browns are hoping to make the playoffs for the first time since the 2002 season.
It marks the NFL's longest active playoff drought and the second-longest active playoff drought in North American professional sports.