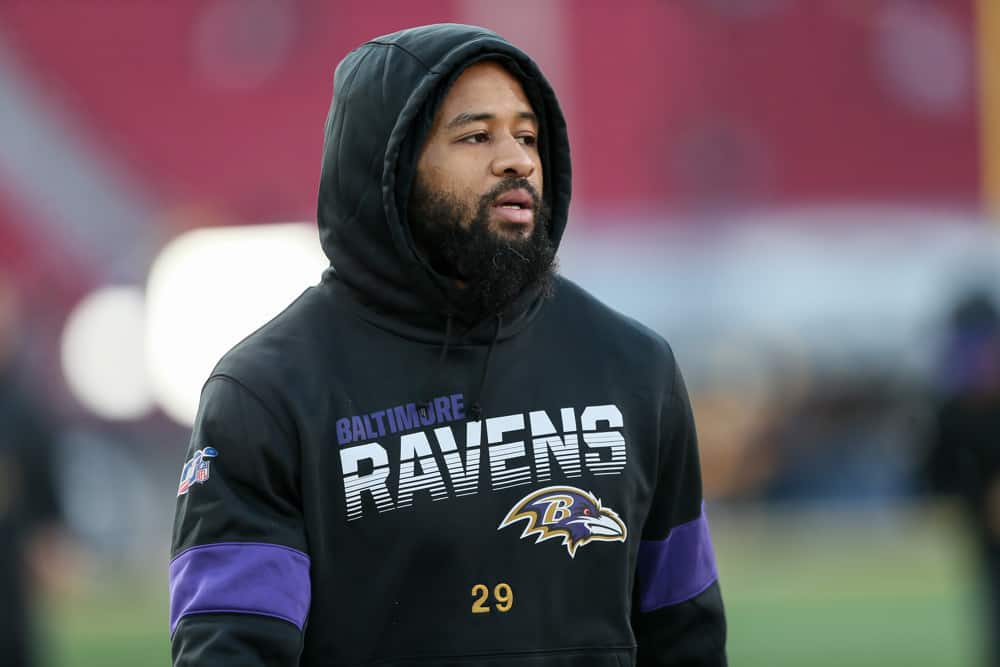 Surprisingly, the Baltimore Ravens have decided to part ways with seven-time Pro Bowl safety Earl Thomas.
This comes two days after an on-field altercation between Thomas and teammate Chuck Clark.
Thomas blew coverage on a play, which led to Clark angrily ripping off his helmet and throwing it to the ground.
After that, Thomas punched Clark and the two players were separated.
The Ravens will take a $15 million salary-cap hit for releasing him, unless they are able to void his $10 million guaranteed salary.
Ravens release safety Earl Thomas. pic.twitter.com/hY3ye6X4Q7

— NFL (@NFL) August 23, 2020

The 31-year-old will now look to sign elsewhere after an undesirable exit from Baltimore.
Browns Interested in Thomas?
The Cleveland Browns front office did an excellent job at upgrading at the safety spot over the offseason.
They added veterans Karl Joseph and Andrew Sendejo, who are immediate improvements to the roster.
Cleveland also selected LSU safety Grant Delpit during the second-round of the draft.
Last season, the safety spot was an issue in Cleveland, but the team addressed the issue during the offseason.
However, that shouldn't rule them out from the Thomas sweepstakes.
Yes, Thomas has had his share of problems on the field, but he's an elite level safety.
Players such as Thomas don't land in free agency that often.
The Browns have depth at safety, but when you get a chance to sign a player like Thomas then you should at least consider it.
Thomas Worth The Risk?
This is the second time that Thomas has lead himself to a tumultuous divorce.
His nine years with the Seattle Seahawks ended on less than ideal terms.
Thomas extended his middle finger to head coach Pete Carroll while being carted off the field due to a leg injury.
After that, he landed in Baltimore for one season before ruining that for himself.
The Ravens organization is losing quite a lot of money by cutting Thomas, but they appear ready to move on from the issue.
Ravens coach John Harbaugh decline to comment on what Earl Thomas gave the Ravens and what the team will miss without him. "All eyes ahead," he said.

— Jamison Hensley (@jamisonhensley) August 23, 2020
Thomas is a bit of a headache to have, but usually his play on the field makes up for it.
The was not the case last season as Thomas had a fairly disappointing 2019 season.
He finished with 49 tackles, two sacks, and two interceptions through 15 games.
Somehow, that was enough to get him in the Pro Bowl, but it did not live up to the type of seasons he was having earlier in his career with Seattle.
We'll see if Thomas can actually control himself on the field and bounce back next season.
Should Cleveland Pursue Thomas?
At the end of the day, it all comes down to what type of contract Thomas is looking for in free agency.
Thomas signed a four-year $55 million deal with Baltimore, which was the highest contract in franchise history.
Clearly, the veteran safety isn't going to take a team-friendly deal and is looking to get paid.
The Browns have the cap space to sign Thomas, but don't need to make the move.
Yes, Thomas is a significant upgrade, but Cleveland is better off saving their money.
Thomas has proven to be an issue on the field and didn't play that well last season despite making the Pro Bowl.
Unless the Browns can negotiate a fair deal, otherwise the team should pass on Thomas and use the players they already have signed for the 2020 season.
Vote!
[socialpoll id="2675236″]