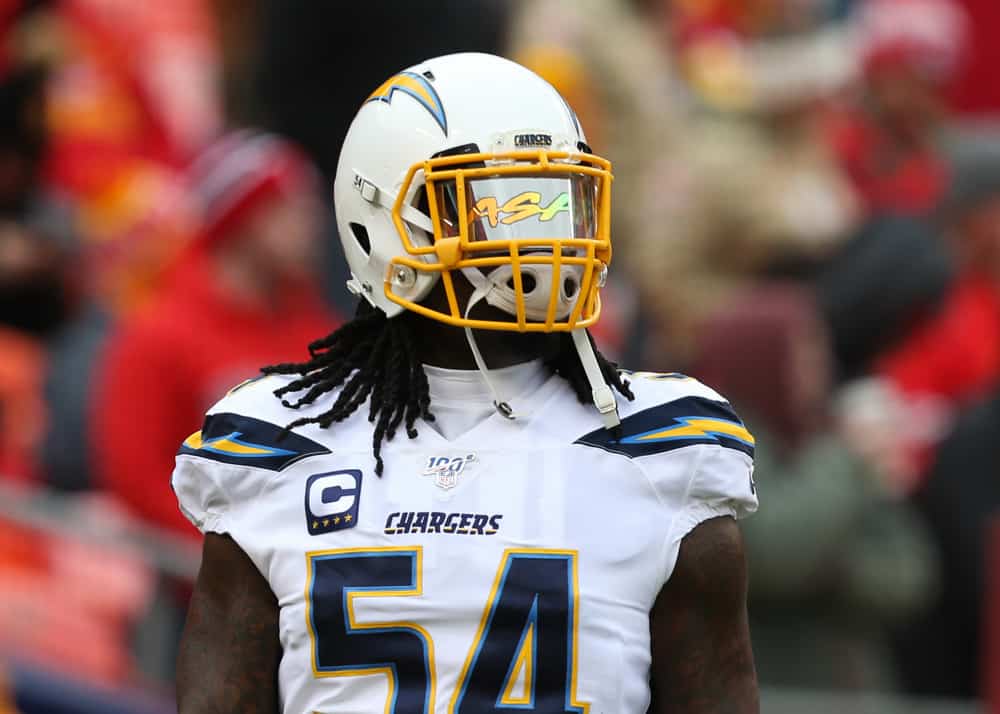 The Cleveland Browns are officially out of the J.J. Watt sweepstakes after he signed with the Arizona Cardinals.
Despite that, it seems like the front office is serious about adding another pass rusher this offseason.
The potential loss of Olivier Vernon and Larry Ogunjobi could be a factor in that.
This team doesn't have a serious threat in the pass rushing game outside of Myles Garrett.
That means, the front office could be looking to add significant talent to the roster this offseason.
Could Melvin Ingram Be A Fit?
The former first round pick of the Chargers is set to become a free agent after nine seasons with the team.
Defensive end Melvin Ingram could be playing for a new team after failing to come to an extension with Los Angeles.
The 31-year-old didn't make a huge impact in 2020, but there is no doubting his ability on the field.
Ingram is a three-time Pro Bowl player who has almost 50 sacks during his career.
In honor of the Super Bowl. Melvin Ingram sacks Patrick Mahomes x2. pic.twitter.com/8bQRKZB2ag

— Caroline Rick (@Caroline_Rick_) February 5, 2021
The Browns could certainly use a player like Ingram on their roster.
Since 2015, Ingram has recorded seven sacks or more in every season, but one.
He has proven to be an elite pass rusher and could be a potential fit on the Browns roster.
It's worth noting that Ingram is coming off a 2020 campaign where he recorded 10 tackles and two passes defended in seven games.
Those are obviously not the type of stats that Ingram wants to have as he approaches free agency.
Should Cleveland Sign Ingram?
Ingram has shown that he can be an elite pass rusher at the NFL level, but are his best years behind him?
He hasn't played a full 16-game season since 2018 and his stats have been on a downward trend.
However, Ingram has put together some terrific seasons during his career and is an impactful player when healthy.
Melvin Ingram bringing the pressure, sack Lamar Jackson!#ASAP #FightForEachOther pic.twitter.com/H9TOh4ef8Z

— Sports Notes (@TheSportsNotes) January 6, 2019
The biggest problem for Ingram is that this free agency class is fairly loaded with pass rushers.
Cleveland is going to have plenty of options, so they won't be forced to overpay for a player like Ingram.
Players such as Shaquil Barrett, Leonard Williams, and Leonard Floyd could be potential fits for Cleveland.
All of them are younger than Ingram and are likely going to get similar deals this offseason.
Obviously, Ingram is seeking a massive contract after turning down an extension from the Chargers.
The Browns should kick the tires on Ingram, but don't overpay for him.
His best years are likely behind him, which could mean the Browns are better off going with a younger option than Ingram.