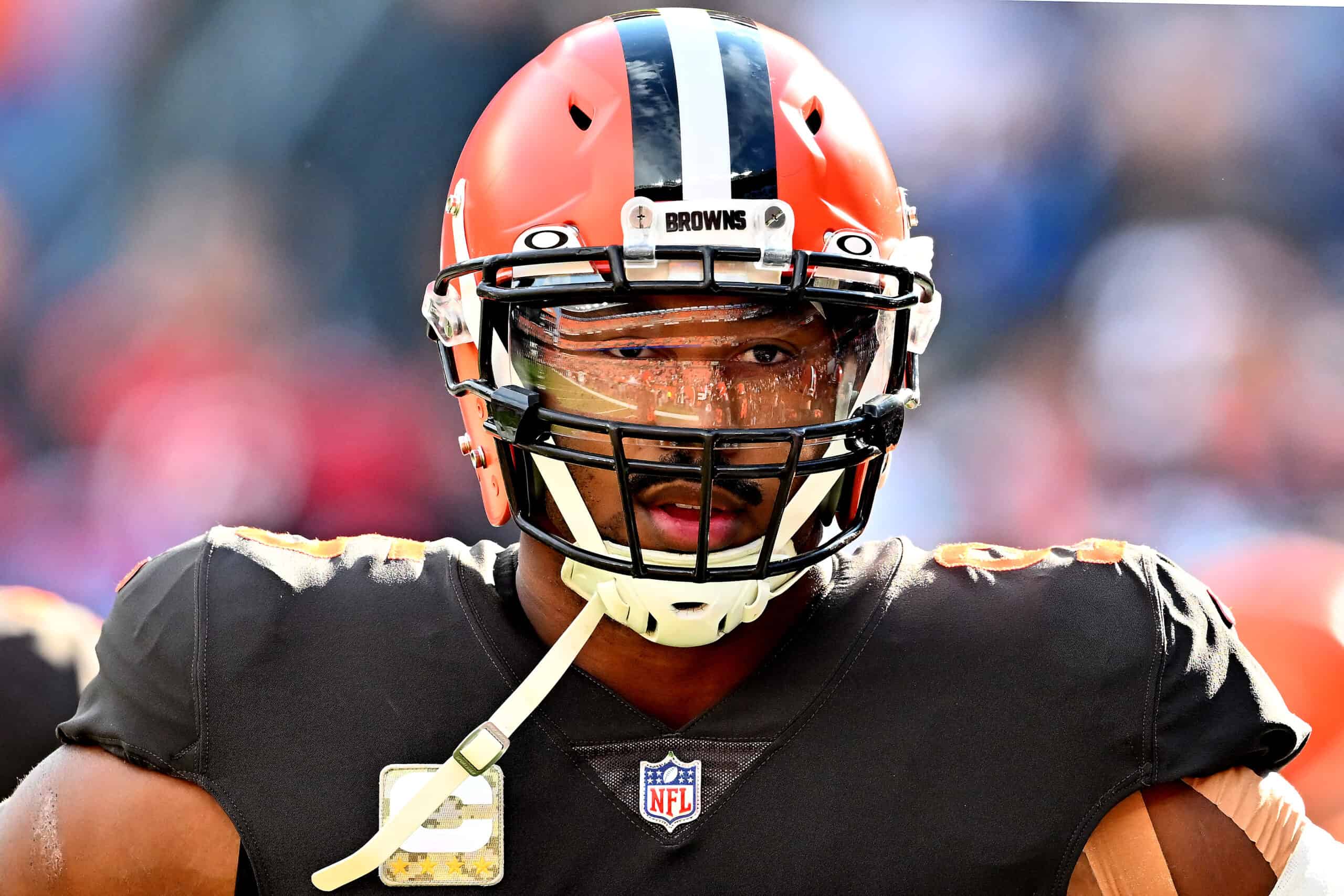 The Cleveland Browns have a generational talent on the defensive side of the field.
Myles Garrett has been one of the most dominant forces since he entered the league, yet somehow he still doesn't have an NFL Defensive Player of the Year award.
That becomes even more mind-boggling when you see PFF's comparison with T.J. Watt — who has won that honor already — and realize that there's not much of a gap between the two.
Garrett has 74.5 career sacks, 360 QB pressures, and a 19% win percentage, while Watt has 77.5 sacks, 339 QB pressures, and a 15.6% win percentage.
Myles Garrett vs T.J. Watt

Who are you taking? pic.twitter.com/d1JP23SFKD

— PFF (@PFF) June 29, 2023
Perhaps this has to do with the fact that the Pittsburgh Steelers have had one of the best defenses in the league more often than not, with HC Mike Tomlin leading the way, or perhaps it is simply a matter of reputation.
Whatever the case, Garrett has constantly talked about the DPOY award as one of his main goals, and 2023 might as well be the season he finally lives up to that.
The Browns are expected to have one of the best pass-rushing duos in the game with Za'Darius Smith arriving in The Land, not to mention Dalvin Tomlinson's presence as well.
Also, Garrett will have the best defensive coordinator of his career now that Jim Schwartz is in town, so he's going to put him in a position to make a huge impact and finally get the praise and recognition he deserves.
The competition will be stout, with Watt, Nick Bosa, Micah Parsons, Chris Jones, and many more, but Garrett can get it done.