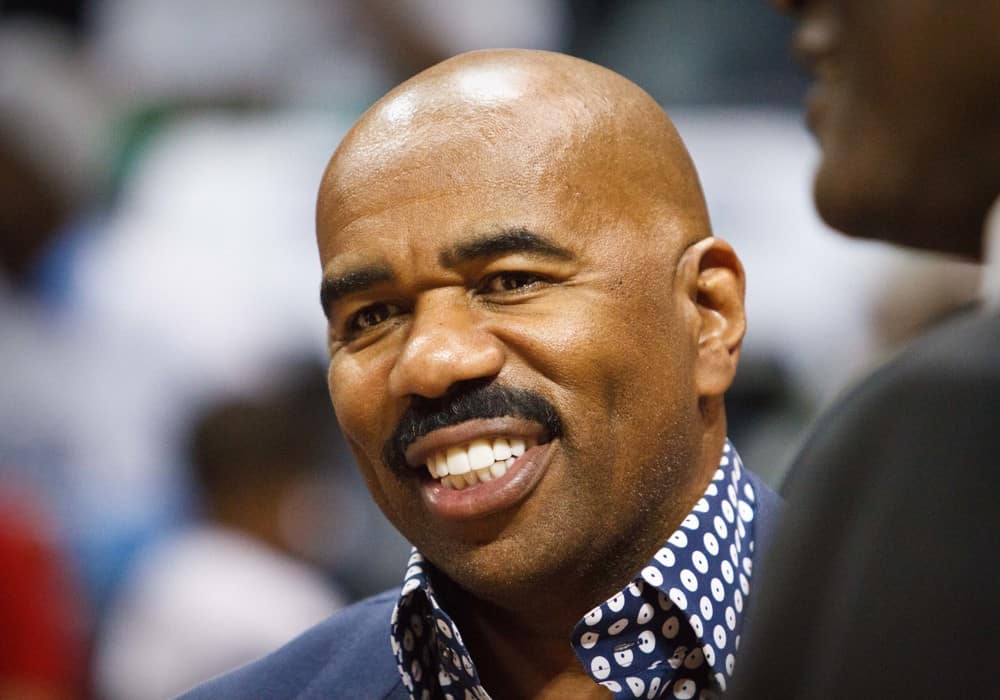 Cleveland native Steve Harvey was hosting the NFL Honors show for the second straight year.
He wasted no time in poking fun at his hometown Cleveland Browns in the show.
Harvey made it punchline to point out that being back for a second year as a Cleveland boy, is a reason for a laugh.
Nick Chubb also seemed less than amused after the joke.
"That's a big deal for a Cleveland boy to make it back twice," Harvey said as the camera showed Browns running back Nick Chubb and wide receiver Jarvis Landry in the audience. "Because unlike Cleveland coaches — they don't normally make it to a second season."
Here was Steve Harvey's joke at the #Browns coaching carousel haha stings cause it's true pic.twitter.com/CbojaoWiHC

— Jonathan Peterlin (@JPeterlin) February 2, 2020
Nick Chubb's face when Steve Harvey made his "Cleveland coaches don't usually make it to a second year" joke lmaaooo pic.twitter.com/nJiPEQDnMp

— Jordan Zirm (@clevezirm) February 2, 2020
The Browns are coming off a disappointing 6-10 season in which they fired Freddie Kitchens after only year in 2019.
Harvey made in known, however, that he hopes the Browns will bounce back in 2020.
Steve Harvey makes a plea for Odell and Jarvis to not leave the #Browns 😂😂😂 pic.twitter.com/IqxkW1FxVt

— Jonathan Peterlin (@JPeterlin) February 2, 2020
Following the Browns' firing of Freddie Kitchens, they hired Vikings offensive coordinator Kevan Stefanski as their new head coach.
The team also recently hired Andrew Berry as their new general manager and vice president of football operations after parting ways with John Dorsey earlier this year.