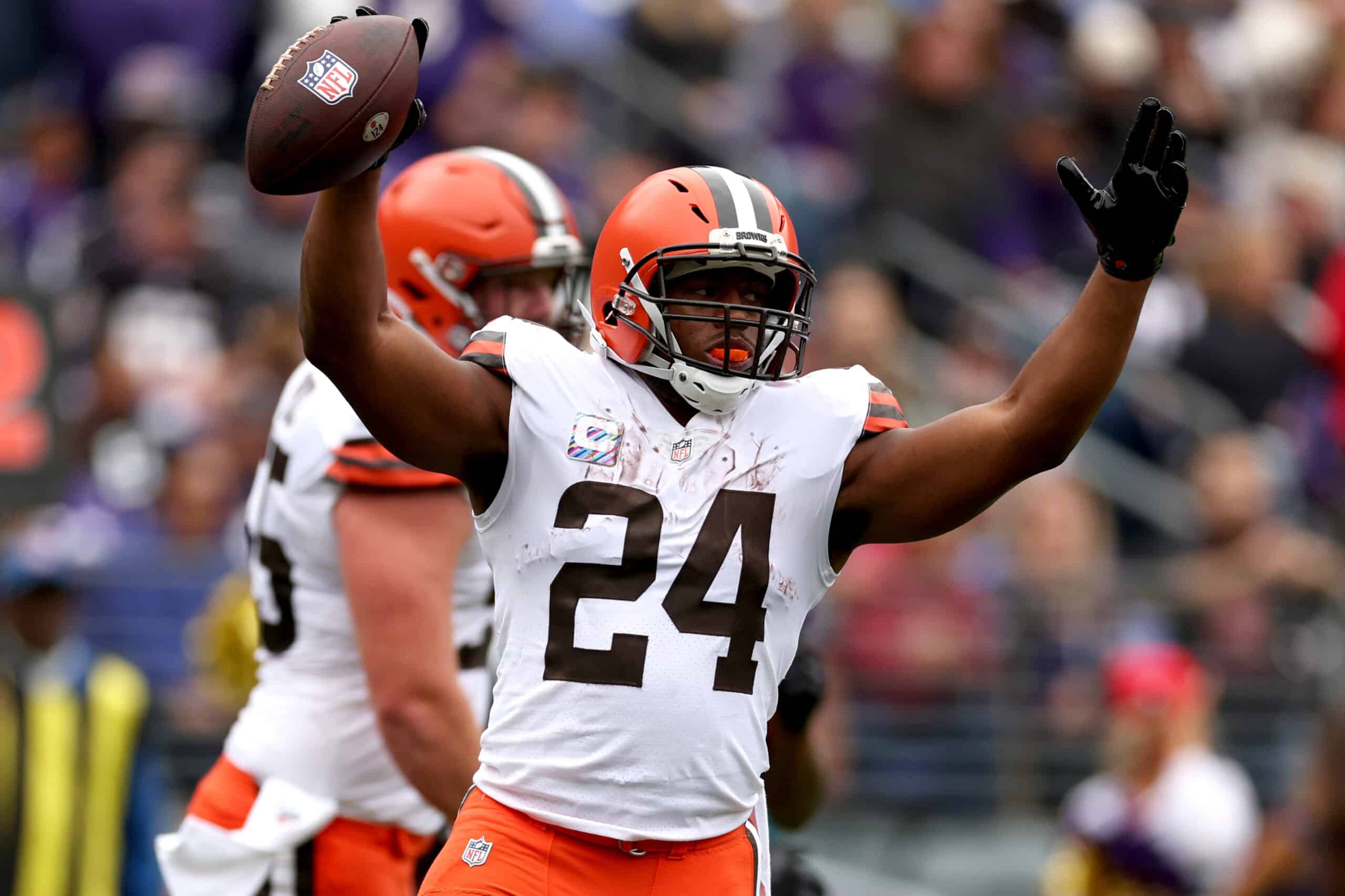 The Cleveland Browns have a nice roster heading into the 2023 season, and this could be the year they finally break through decades of ineptitude and start to make reaching the playoffs as a habit.
Their biggest star is running back Nick Chubb, who is arguably the best in the game.
Running backs coach Stump Mitchell says that there isn't a lot for Chubb to improve on, but he did identify one way he can improve his efficiency, which is already otherworldly, so that he can lead the NFL in rushing yards in 2023.
#Browns RB Coach Stump Mitchell discusses how Nick Chubb can lead the NFL in rushing even with fewer carries. Chubb already has the second-highest YPC in NFL history at 5.2 (tied with Browns Hall of Famer Jim Brown), but Coach Mitchell believes Chubb is only scratching the… pic.twitter.com/tftIoCJFxT

— The Dawgs – A Cleveland Browns Podcast (@thedawgspodcast) July 15, 2023
Chubb, a second-round draft pick in 2018, has made the Pro Bowl in each of the last four seasons, and he has the second-highest yards per carry average in league history at 5.2.
Last season, he had a career-high 1,525 rushing yards while tying another career-high with 12 rushing touchdowns, and his 13 overall touchdowns from scrimmage was another career-best mark.
His 302 carries were also the highest of his career, but this season, he may end up carrying a lighter load.
Star quarterback Deshaun Watson will have a full season with the Browns, and since he is a dual-threat QB, his ability to move the chains with his legs can take some of the pressure off Chubb.
One would also expect Cleveland to fling the ball downfield a little more with Watson now fully ingratiated into the team, and the arrival of deep-threat wide receiver Elijah Moore should also help in that department.
At age 27, Chubb should still have at least a few more outstanding years left in him.