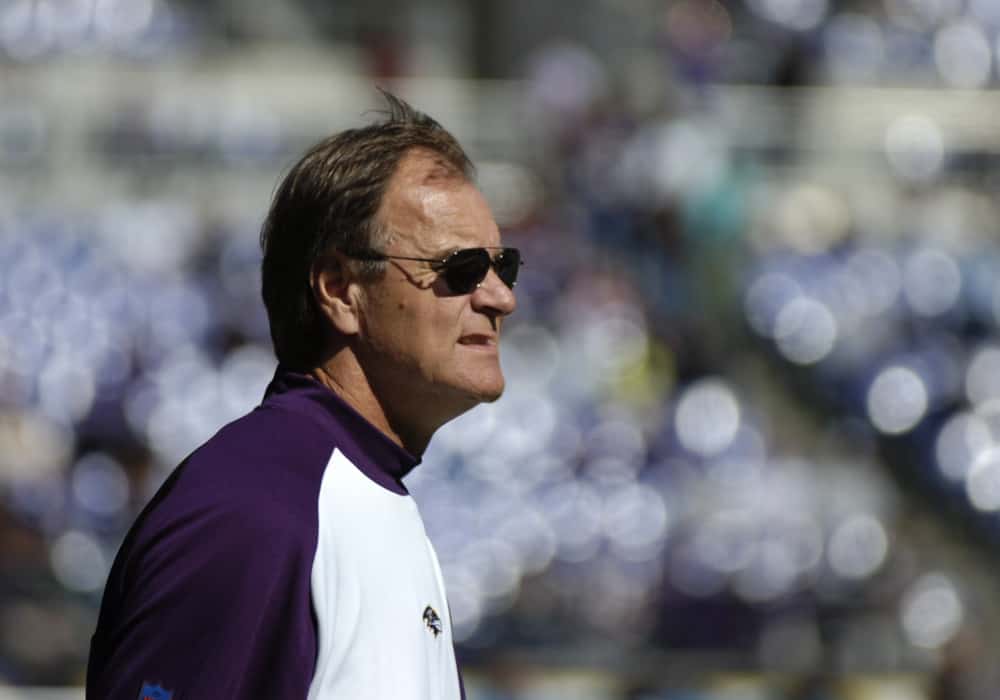 The Cleveland Browns have added plenty of talent this offseason that has many people talking around the league.
In particular, one Super Bowl winning coach is impressed with the talent the Browns will put on display in 2020.
Super Bowl XXXV champion coach Brian Billick said on NFL Network's NFL Total Access that the 2020 Cleveland Browns can have success:
"This is a talented group." 👀@CoachBillick on how the @Browns offense is looking heading into the 2020 season 👇

📺: @NFLTotalAccess pic.twitter.com/1G0NXAqsrM

— NFL Network (@nflnetwork) June 26, 2020

The graphics package included some strong throws by Mayfield, but it also showed Mayfield's less than stellar numbers from last season:
Comp Percentage: 31st

Pass Yards Per Game: 19th

Touchdown to Interception Ratio: Last

Passer Rating: 31st
To highlight Mayfield's woes, the video also contained a couple of poor passes that led to interceptions against the Baltimore Ravens and Arizona Cardinals.
Even with the Browns' struggles in 2019, Billick has been impressed with Cleveland's offseason moves:
.@CoachBillick on @BullandFox re: #Browns in free agency: "They're taking a good, solid approach. If they can address a number of these needs, so that they can truly be open in the draft, to take whatever the best player that comes to them, they'll be in a lot better shape."

— Keith Britton (@KeithBritton86) March 17, 2020
If Mayfield can bounce back from his sophomore slump, Billick is confident in the 2020 version of the Browns.
What does Brian Billick Think about the Browns' Talent in 2020?
Billick is excited about what the Browns have to offer this season, but it will depend on Mayfield and how he operates within Kevin Stefanski's offense:
"Of course it's going to go through the quarterback, and they hope that it can then channel through because this is a talented group now with receivers, running backs, tight ends, maybe as good as anyone in the league when we talk about Landry and OBJ; Njoku at tight end; and then, of course, Chubb and Hunt at running back."
The former coach knows how to build winning teams, and he can see that this talented roster can succeed.
The Browns have such a wealth of weapons for Mayfield that Billick did not even include Austin Hooper in the discussion.
Hooper enters 2020 after making the Pro Bowl in both 2018 and 2019.
In Matt Ryan's offense in Atlanta, Hooper began his NFL career by catching 19 passes for 271 yards and three touchdowns in 2016.
In 2019, he registered career highs in receptions (75), receiving yards (787), and touchdowns (six).
"Those [weapons] will have to be unleashed through Baker Mayfield and Kevin Stefanski who was brought in specifically to take Baker Mayfield – I'm not going to say to the next level – even if they get him back to that level of the second half of his rookie year and that seven-game run. It was pretty impressive."
Mayfield and Stefanski have been able to connect virtually during the offseason, but they will need to create a bond on the field as soon as possible.
What are the Questions surrounding the Browns This Upcoming Season?

There are some questions surrounding the Browns as they head into what hopes to be the year they break the long playoff drought.
With regard to Mayfield's struggles in 2019, he had 21 interceptions and had three games in which he had three interceptions:
"The problem was the interceptions came in bunches, so that sets the benchmark for Baker Mayfield. Can he return to that form compared to what he did last year when he was basically one [touchdown] for one [interception]?
Browns fans hope that Mayfield can improve from last season.
Cleveland has not succeeded when Mayfield was throwing interceptions.
In his nine career multi-interception games, the Browns are 1-8.
Mayfield has three interceptions in five games, and Cleveland is a winless 0-5 in those contests.
The upcoming season will come down to Mayfield and Stefanski:
"Kevin Stefanski is going to be kind of measured himself. He's only a one-year coordinator, really. Can you take this team aka Baker Mayfield to the next level?"
Only time will tell if Mayfield and Stefanski are the right for the Browns franchise.