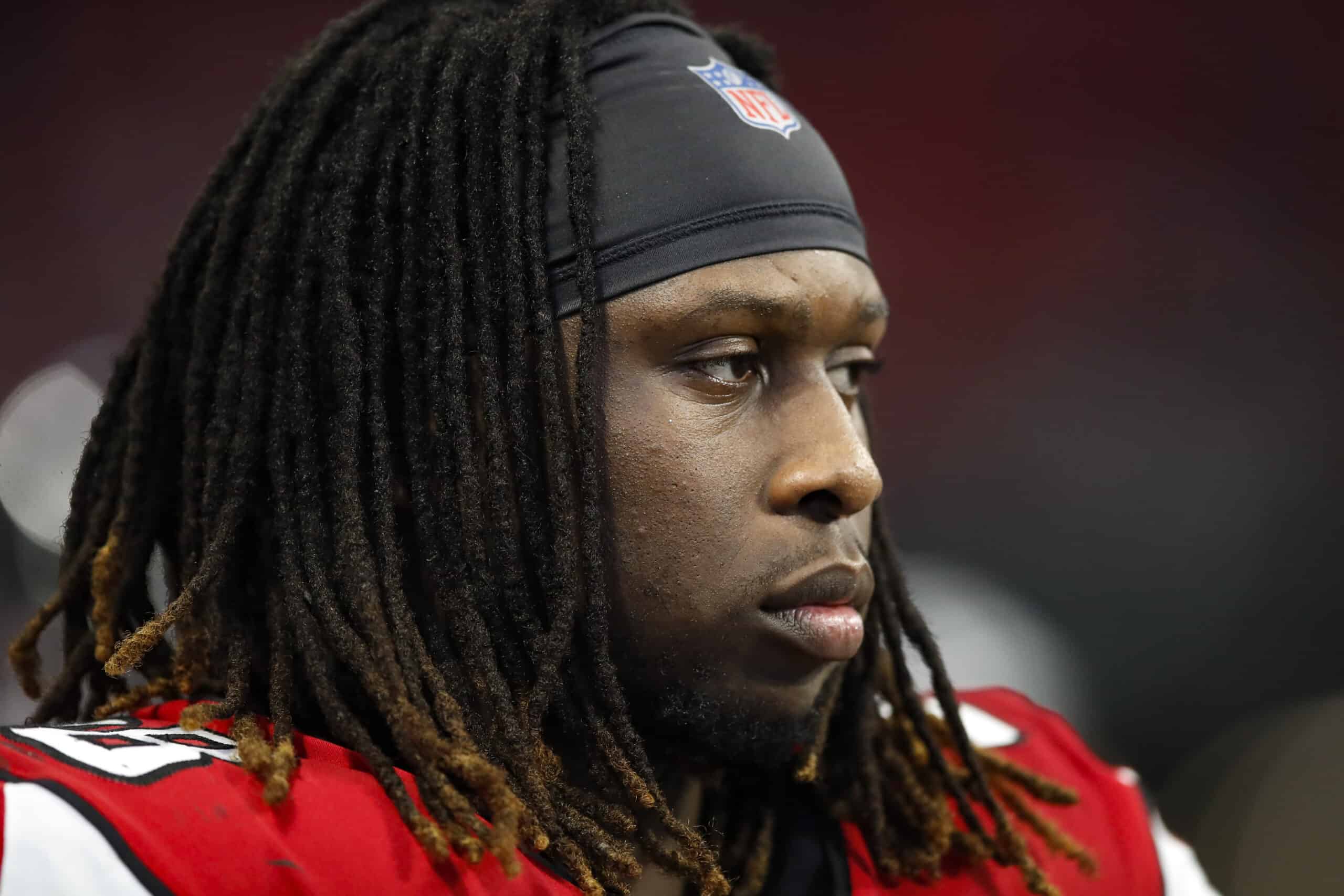 The Cleveland Browns have progressed through the first week and a half of training camp.
Players have been in and out; limited with injuries, or recoveries from injuries.
However, one player who has been absent for a week is Takk McKinley.
#Browns Takk McKinley with trainers. Looks like some discomfort with his lower body.

— Brad Stainbrook (@BrownsByBrad) July 31, 2021
#Browns DE Takk McKinley just jogged inside after kneeling down and being checked on sideline by athletic trainer. Left yesterday's practice with illness.

— Nate Ulrich (@ByNateUlrich) July 31, 2021
The illness initially was reported to be heat-related.
Away From The Team For "Personal Reasons"
The absence due to illness has morphed into being away from the team for "personal reasons".
#Browns Kevin Stefanski said that DE Takk McKinley will miss Friday's practice for 'personal reasons' after missing a couple of days due to illness.

— Fred Greetham (@FredGreetham) August 6, 2021
Not sure if this was something physical or not but the way he was down on the field twice last Monday was unusual. Again, don't know exactly what's going on but said on the pod last night it wasn't adding up. https://t.co/CnkrnkwbUE

— Jake Burns (@jake_burns18) August 7, 2021
#Browns Stefanski says Takk McKinley remains out for a personal reason, and he doesn't have a timeframe for his return. He hopes he's back by the start of the season. Takk left the field ill last week on two straight days.

— Mary Kay Cabot (@MaryKayCabot) August 7, 2021
McKinley Is Off Social Media
#Browns DE Takk McKinley has deactivated his twitter account. pic.twitter.com/4oHjgmDoNU

— MoreForYouCleveland (@MoreForYou_CLE) August 7, 2021
McKinley has deactivated his Twitter account.
What It Means
No one really knows what is happening.
And those who may know something are not saying anything to protect McKinley's privacy.
Let's hope that Takk McKinley the person is doing okay and if necessary, is getting the help he needs to become better.
If all of that happens, the Browns will be excited to welcome McKinley back to Berea.
It seems like he has more football left in him so hopefully everything works out, and Browns fans see him out on the field soon.
McKinley Came To The Browns Excited And Fit
Watching Takk McKinley's press conference. He seems very accountable for the past. He hit on his lack of maturity, his loss of his work ethic, and being humbled. Seems motivated and grown. He has the talent. Hopefully he can turn his career around. #Browns

— Matt Fenner #Browns fan account (@musicmatt98) March 20, 2021
McKinley came to Cleveland with a lot of enthusiasm and a renewed perspective; he had three shoulder surgeries in five years and was looking to turn the page on his NFL career.
He was decked out in Browns' colors at his first press conference.
McKinley was definitely working out and looked extremely fit; that was a necessity since he would be in the company of Myles Garrett and Jadeveon Clowney.
#Browns Takk McKinley looking lean and fast pic.twitter.com/F4wnJ62UCK

— Mary Kay Cabot (@MaryKayCabot) June 17, 2021
Conclusion
We have been reminded in recent months that athletes are human beings too.
Though they are paid large sums of money and may appear to have enviable lifestyles, they also have physical, mental, and emotional issues.
Dealing with those issues in the public eye has to be difficult, and we need to be empathetic and respectful of their privacy when they need to step away.
Takk McKinley, we wish you a full and speedy recovery.