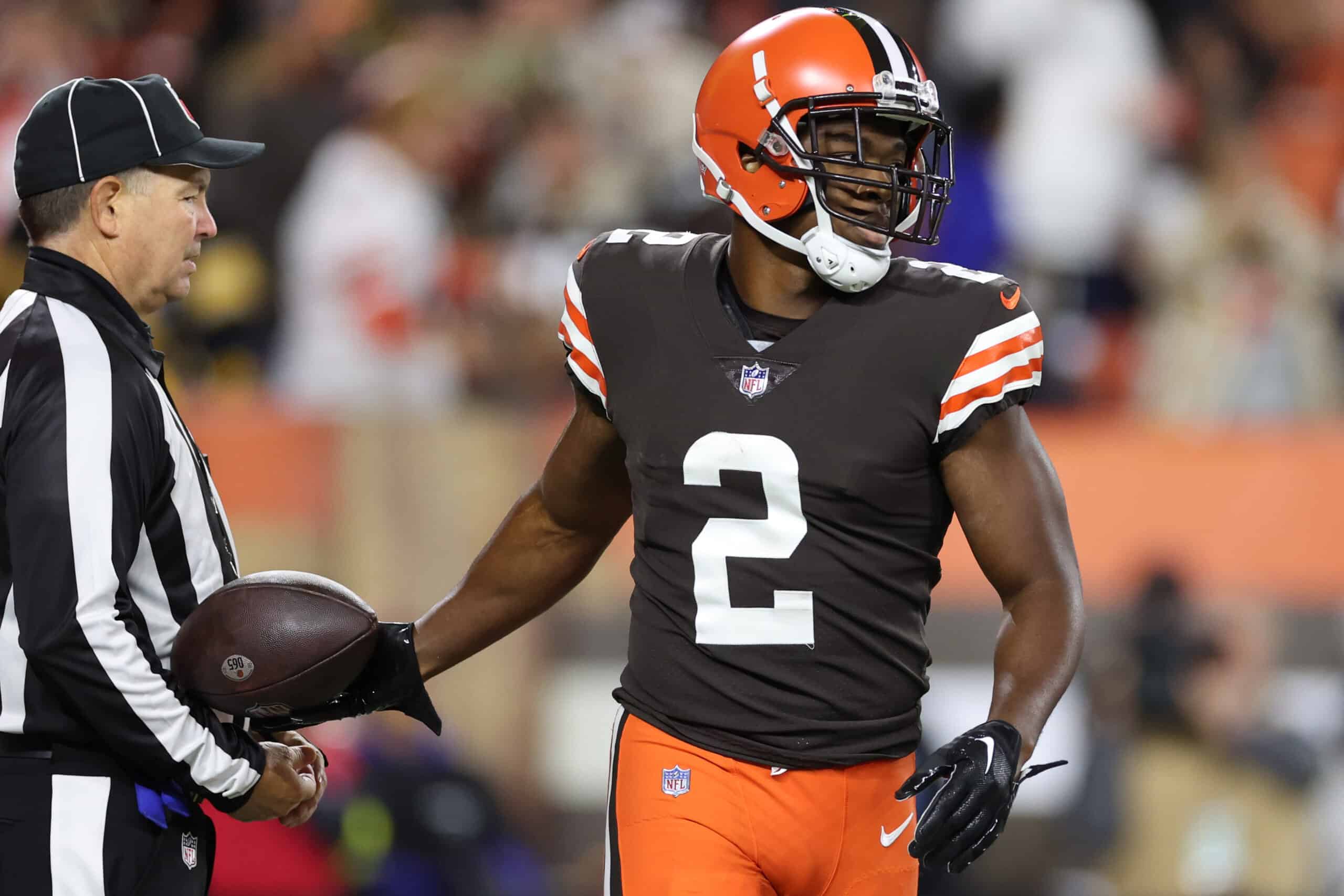 To say that the Cleveland Browns have struggled for years would be a bit of an understatement.
It's been a while since the team was the ruling force in football, as you may know by now.
And a lot of that has had to do with poor QB play, which isn't a secret, either.
To put it in context, ESPN Cleveland insider Aaron Goldhammer recently pointed out the fact that no WR in Browns history has ever had a season with 100+ receptions.
Show realization: The Browns are the only franchise in the NFL without a player with a 100 catch season. Ozzie has the franchise record. 89.

— Aaron Goldhammer (@HammerNation19) May 3, 2023
So far, team legend Ozzie Newsome holds the record with 89, but that mark could and should be topped next season.
The Browns acquired speedster Elijah Moore from the New York Jets, and Deshaun Watson will get a full season with Amari Cooper.
Watson has made sure to develop rapport with his new receiving corps, holding voluntary workouts for all skill players in Houston during the offseason.
Cooper has the potential to be one of the prime wideouts in the league next season.
He's got secure hands, is a solid route-runner, and is a bit of a physical mismatch over most defensive backs.
So, he'd be the ideal candidate to finally put an end to that streak and help the Browns catch up with every other franchise in the league, assuming both him and Watson manage to stay healthy throughout the season.