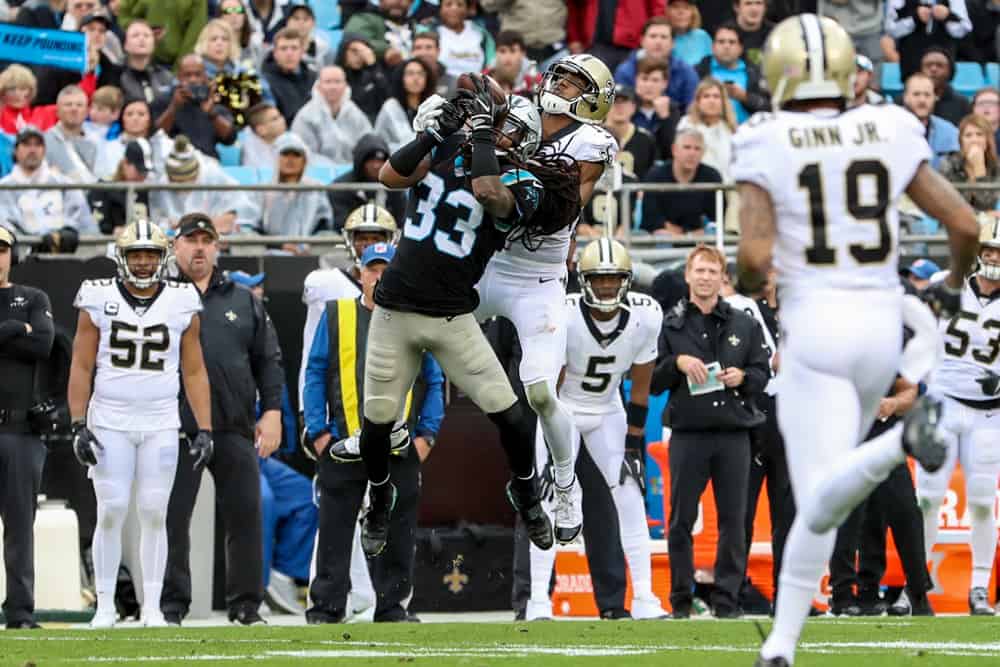 The Cleveland Browns had plenty of talent on the roster last season, however, only a 6-10 season was produced.
As a result, changes to the roster will be made.
Those changes are already underway as the team cut four different players yesterday.
One major area of concern will be the team's secondary.
Denzel Ward had a solid 2019 campaign and Greedy Williams is expected to continue developing as a consistent option next to Ward.
Depth at cornerback is still an issue though, especially with T.J. Carrie being one of the four guys cut yesterday.
The safety position is of concern as well with Damarious Randall expected to play elsewhere next season.
Most mock drafts have the Browns going tackle and offensive line-heavy in the upcoming NFL draft, so the solutions to the Browns secondary concerns could be handled in free agency.
One guy that immediately comes to mind is Tre Boston.
Boston drew interest from the Browns last offseason, though he ultimately signed a one-year deal with the Panthers worth $3 million.
With Boston back on the market, this offseason could be a great opportunity for Andrew Berry to bring in the hard-hitting safety from Auburn to Berea.
Boston brings a tremendous combination of tackling and coverage ability. Plays like this are what keeps teams interested in Tre the last few offseasons.
Bring me Tre Boston, #49ers.
(🎥: @FarabaughFB)pic.twitter.com/4suETnhbQc

— Rob Lowder (@Rob_Lowder) May 23, 2019
Going into last offseason, Boston was one of the more well-regarded safeties on the market.
He had a tremendous 2018 season with the Arizona Cardinals that reaffirmed to the league that he can be one of the best safeties in the NFL in the right situation.
Tre Boston would be my first phone call if I were John Lynch. The Cardinals signed him for just $1.5 million in 2018. His 74.1 grade from @PFF was 24th among all safeties. His incompletion percentage (26.7%) was fourth, and his 61.0 passer rating allowed was sixth. #49ers https://t.co/tudpfnHPMu

— Rob Lowder (@Rob_Lowder) May 24, 2019
There are concerns with Boston, however.
Since his rookie deal, he's never managed to secure more than a one-year contract with any team.
It's unclear what exactly those concerns stem from, but it's evident that something keeps his value from skyrocketing.
As such, Cleveland could be that long-term home that he's searching for.
Looking at the depth chart, Sheldrick Redwine and Morgan Burnett look to be the most talented returning safeties.
Justin Burris will also be hitting free agency and it's not certain that he will be back for 2020.
The Browns don't just need depth at safety, they need talent as a whole.
Last season in his return to Carolina, Tre racked up three interceptions, tying the second-most in a single season in his career.
But, Boston's numbers did take a hit in a couple of areas.
His completion percentage rose from 55.6% in 2018 to 61.1% last year.
Additionally, Boston's missed tackle rate went from 10.2% to 16.0% in that same time span, missing 13 tackles altogether in 2019.
Missed tackles was a huge gripe that Browns fans had last season, so those will have to be cut down if he wants to earn the trust of Andrew Berry and Kevin Stefanski.
As mentioned, though, he was a name of interest with the Browns last season.
John Dorsey did contact his agent, although obviously a deal was never made.
If Paul DePodesta had any kind of input towards that interest in Boston, it's likely that interest will become prevalent once again this offseason.
His lowered value only helps Cleveland as well, as they have long-term contracts to keep in mind with guys like Nick Chubb and Jarvis Landry.
Those guys still have time beyond this season left on their current deals, but it's important for Berry to play the financial game correctly and put the Browns in position to retain their top-tiered talent.
Again, with Boston's value a bit lower than where it maybe should be, this offseason could be a great opportunity for Cleveland to pick him up on a low-end deal and get more talent into that secondary.