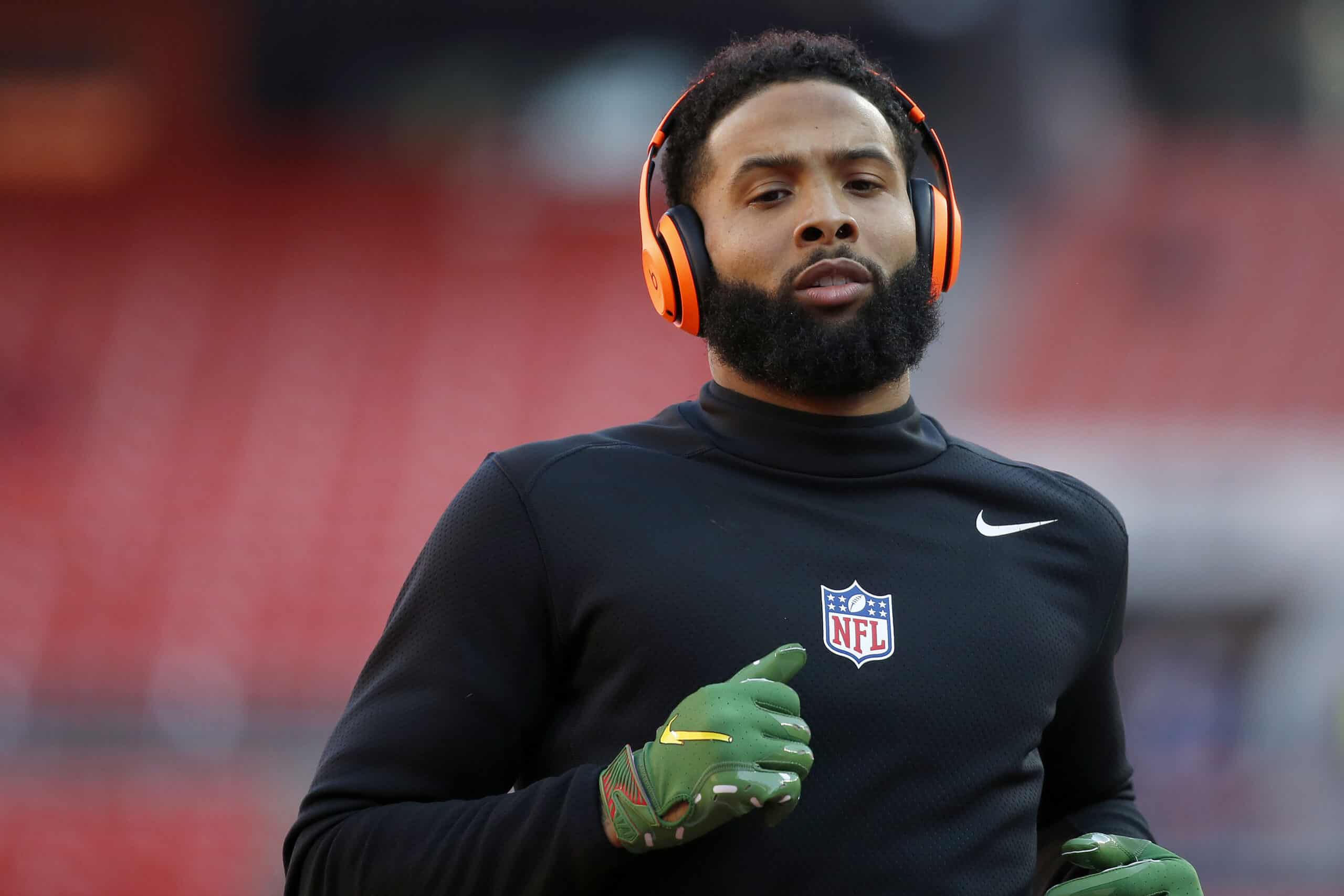 The Cleveland Browns went into Kansas City for a tough Week 1 game against the Chiefs not knowing if wide receiver Odell Beckham Jr. would be active for the game.
He was limited in training camp and not involved in any preseason games.
OBJ is only 11 months removed from the ACL injury that curtailed his 2020 season.
He suffered the injury on October 25, but did not have surgery until two weeks later on November 10, 2020.
His rehab and recovery have been extraordinary, but Browns Coach Kevin Stefanski has always been cautious about bringing him back too quickly.
In fact, OBJ had not been in any contact situations in team or joint practices all summer.
Yesterday's Warmups
OBJ's status was always considered a game-time decision.
Stefanski said it was 50/50 OBJ would play. After warming up, Odell told him he "didn't feel like he could go a significant amount." Stefanski added it's "possible" OBJ plays Week 2. #Browns

— Jake Trotter (@Jake_Trotter) September 12, 2021
He was on the field doing pregame warmups.
#Browns Odell Beckham warming up pic.twitter.com/82zTKaBpBP

— Aaron Ladd (@aaronladd0) September 12, 2021
Here is how Coach Stefanski summarized the situation postgame.
"He worked out before the game and didn't feel like he could go a significant amount so we felt like it was the right thing to do to keep him inactive. We had four wide receivers up."
OBJ is a competitor and knows his body.
After watching the Browns go to the playoffs without him and lose in Kansas City in 2020, his desire to play was certainly there.
A higher priority is having him return healthy and compete for the duration of the season.
OBJ in January is way more important than OBJ in September.

— Artist Formerly Known As Whoopty-Hell (@FanoftheLand13) September 12, 2021
Baker Mayfield On Preparations With And Without OBJ
Quarterback Baker Mayfield was just like the rest of us in that he did not know if OBJ would play yesterday.
Mayfield had to prepare for both situations.
"I had been preparing for both (Beckham to play or not play), to be quite honest with you. It's a long season, we've got 16 more of these, and then whatever happens after that. so whenever he's ready to come back and he feels he's ready, we're going to welcome him in with open arms."
We Will See OBJ Soon
He will be a game-time decision again in Week 2 against the Texans.
As a comparison, OBJ's friend and former teammate, Saquon Barkley played yesterday in the Giants vs. Broncos game.
Barkley is on a very similar timeline from his torn ACL.
He had surgery on October 31, 2020.
Not everyone heals at the same rate, but we expect to see OBJ sooner rather than later.
Barkley, for his part, had 10 rushes for 26 yards in the loss to the Broncos.
He played 48% of the Giants' offensive snaps.
Saquon Barkley's afternoon will likely end with 10 carries for 26 yards. One reception for three. Played a total of 28 snaps.

A rare positive from this game, his knee seems to have held up. #Giants

— Jordan Raanan (@JordanRaanan) September 12, 2021
OC Alex Van Pelt On OBJ
Browns offensive coordinator Alex Van Pelt talked about the uncertain date for OBJ's return late last week.
"I think at this point, that is where we are right now. He is out here in practice and does some good things. It is just wait until the end of the week to see where he stands."
No one should be surprised that OBJ was inactive yesterday and could potentially go through the same pregame warmups next Sunday and be inactive.
OBJ will be back; we just have to wait for it.