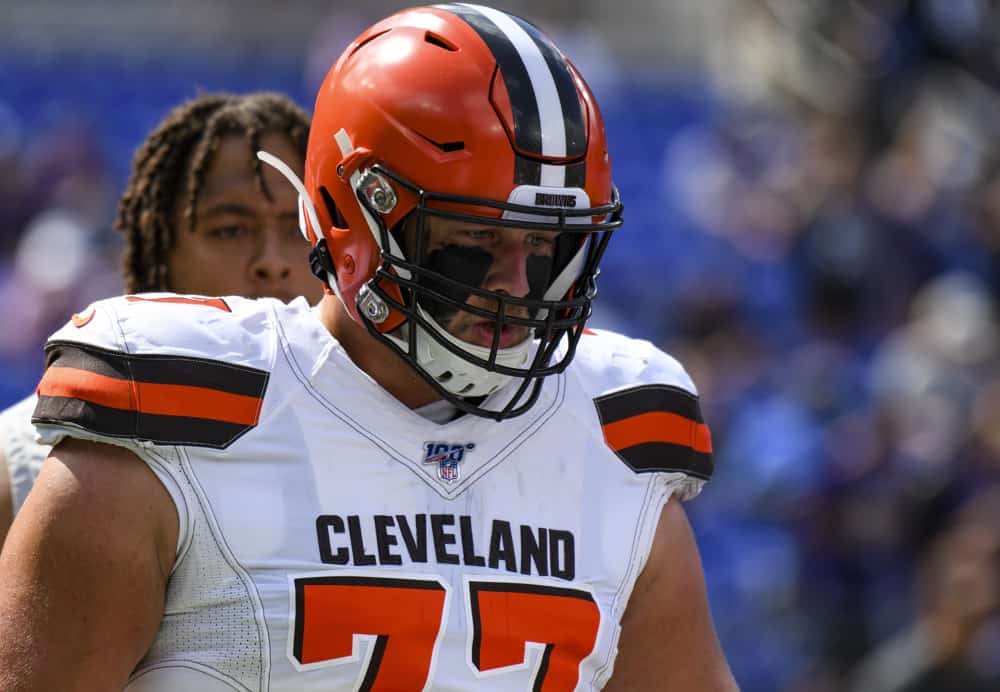 The Cleveland Browns were able to capture the win over the Tennessee Titans last week.
However, it wasn't all pretty for Cleveland in that close victory.
Titans defensive tackle Teair Tart has been suspended for stomping on right guard Wyatt Teller while he was on the ground.
The video was captured and quickly uploaded to social media.
Watch the video and make the decision for yourself whether it was intentional or not.
Dirty or no? pic.twitter.com/5xkfZWqXHf

— Brad Stainbrook (BrownsWave) (@BrownsByBrad) December 7, 2020
The NFL believed it was intentional as they announced that Tart would be suspended one game for his actions.
Tart Playing Dirty?
It certainly seemed like Tart deliberately cleated Teller while he was on the ground.
Luckily, Teller was not hurt on the play, which is great news.
The NFL is taking action and has suspended Tart for violations of unnecessary roughness.
Teair Tart of the Tennessee Titans and Shawn Williams of the Cincinnati Bengals have each been suspended without pay for one game for violations of unnecessary roughness and unsportsmanlike conduct rules. pic.twitter.com/ws6oDsSk2e

— Michael Signora (@NFLfootballinfo) December 7, 2020
Somehow, there was no flag thrown on the play, but at least the NFL is stepping and doing the right thing.
Tart is set to miss the upcoming Week 14 matchup against the Jacksonville Jaguars.
Tennessee should be fine without him considering the rookie has two tackles in five games this season.
He is not a significant part of their defense, so the Titans should able to beat the one-win Jaguars without him.
Everyone can develop their own opinion on whether Tart did it purposely or not.
At least Teller was not injured on the play and is set to play against the Baltimore Ravens in Week 14.
A huge game for both teams and a tough challenge for this Browns offense.
It'll be interesting to see if quarterback Baker Mayfield can continue to be consistent with this offense.