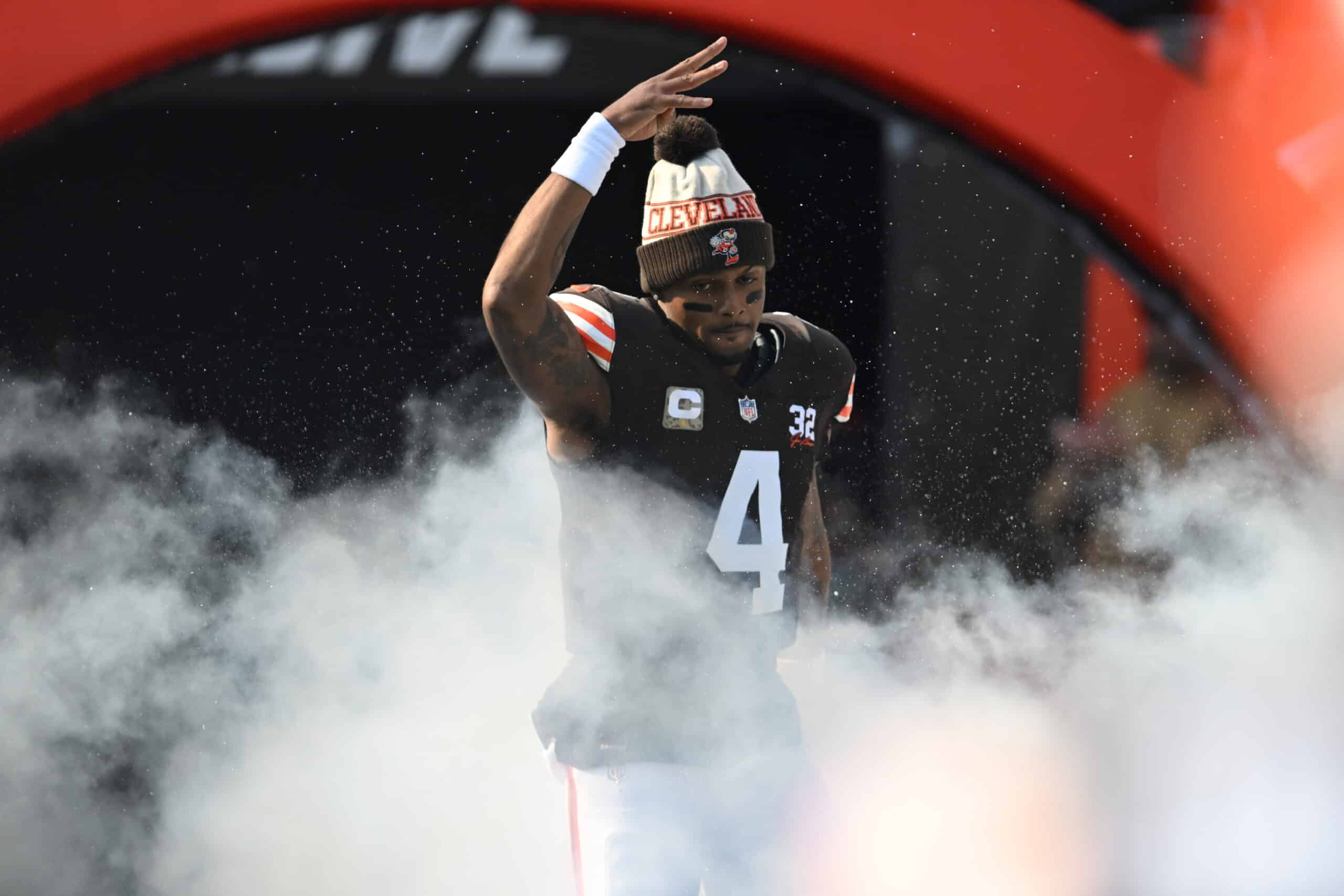 Deshaun Watson started a football game for the Cleveland Browns and grabbed a win along the way.
That he yielded the field to P.J. Walker voluntarily and not because of his shoulder or another injury was vital, and throwing a variety of passes in all directions at varying depths was a punctuation mark on his recovery.
ESPN Cleveland's Tony Grossi was recently asked if fans can hope the Browns' quarterback worries are behind them.
As shared by ESPN Cleveland on Twitter, Grossi told Tony Rizzo he hopes that is the case.
Grossi notes that there is no discussion this week about which QB is getting practice snaps, and there is no mystery as to what quarterback will be available for the media.
"We needed to get rid of that story," said Grossi. "and just in the nick of time. This is the game of the year for now, Baltimore."
.@TonyGrossi is VERY happy that the drama around Watson's injury is now behind the Browns going forward.

Do you agree? pic.twitter.com/6uGJ48FfSE

— ESPN Cleveland (@ESPNCleveland) November 7, 2023
As mentioned by Grossi, it was important for Watson to "complete the task" against Arizona.
Cleveland's franchise quarterback did not put up the most impressive statistics, but he showed he can throw the ball without discomfort and take a hit or two as well.
If there is any residual weakness from his rotator cuff damage, he seems to have adjusted to the deficit.
He placed several deep passes and sideline throws where they had to be for his receivers to make a play, and most importantly, he was still all smiles on Monday, with no sign of concern or pain.