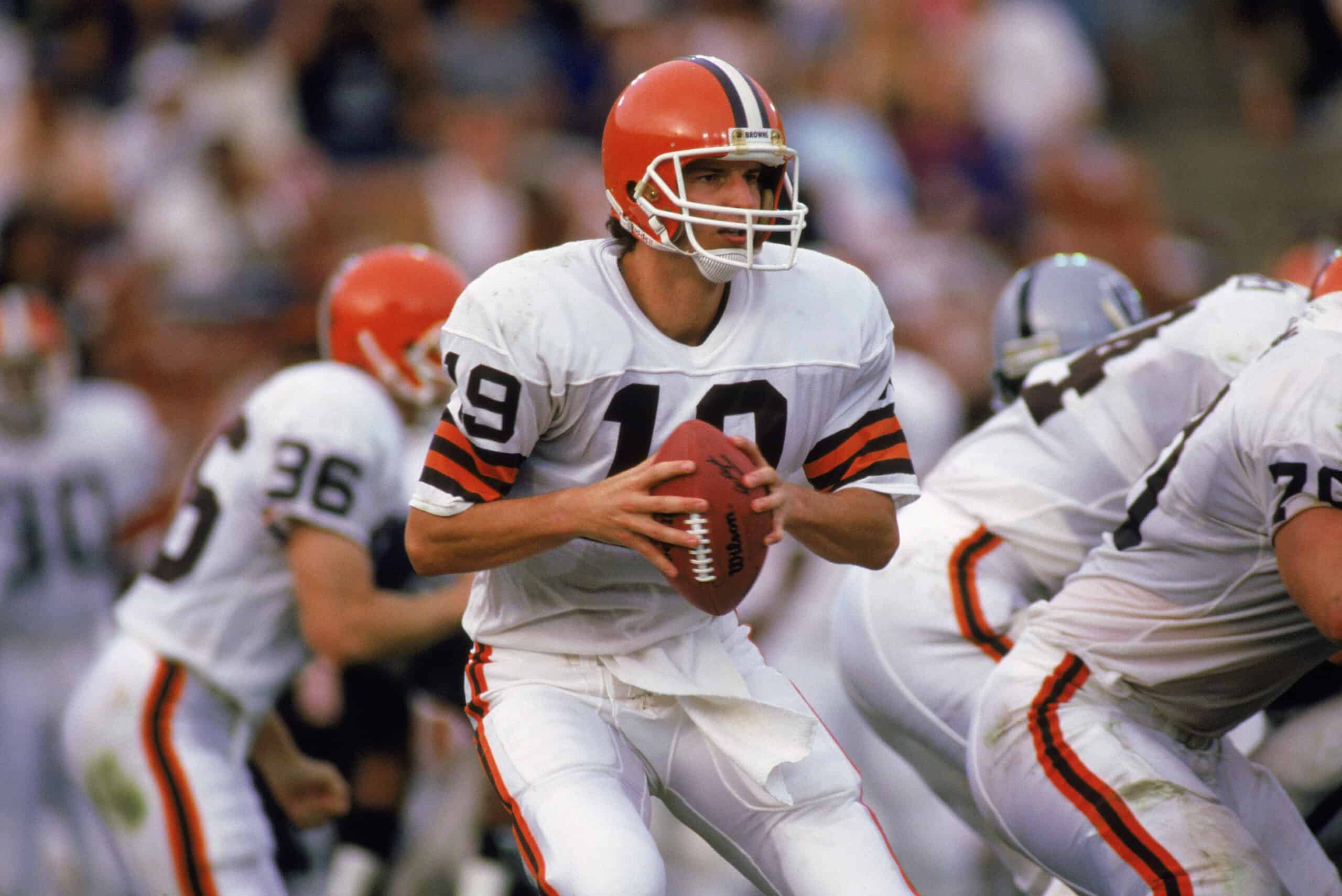 Cleveland Browns fans need to check out Terry Pluto's latest book called Vintage Browns.
The book is beautifully described on the cover as "A Warm Look Back at the Cleveland Browns of the 1970s, 80s, 90s, and More."
Check out my TikTok book review.
Here are just a few reasons why I love this book.
1. Insider Knowledge
Pluto does not recount the players' stories; he interviews the players who tell their own stories.
The majority of these teams played prior to the internet and social media age so only local media reporters like Pluto had access to these people.
Pluto has developed relationships with these players to the point that they are comfortable years later talking to him about their time in Cleveland.
The book contains insider information mixed with hindsight which allows for interesting perspectives.
2. Comprehensive
The book has 21 chapters and 208 pages.
Each chapter focuses on a different player or event.
Even the most ardent Browns fans do not know all of this information.
It is easy to read and has pictures from The Plain Dealer of the players in their heyday.
3. Entertaining
Pluto has written many books so he clearly knows how to get the reader hooked.
The stories and chapters are organized and weaved together to make the book difficult to put down.
Informative books are not always entertaining, but this one is.
4. Too Many Favorite Parts To Share
The quarterbacks are always interesting.
Brian Sipe, Bernie Kosar, Tim Couch, and Brady Quinn are highlighted.
Kosar to Slaughter in this @Browns '89 playofff battle.

52 yards to the HOUSE! 😎pic.twitter.com/62KLXCDnn4

— BROWNS OR DIE 💀 (@BrownsorDie) April 12, 2020
Colorful coaches like Marty Schottenheimer and Bill Belichick are fun to read about.
BOTD Marty Schottenheimer
"There's a gleam men, there's a gleam.
Let's get the gleam alright?"#Gleam #Browns pic.twitter.com/8l2Jxnm925

— Old Time Football 🏈 (@Ol_TimeFootball) September 23, 2021
And Phil Dawson was a kicking marvel.
Everyone knows this, but his attitude and preparation were unparalleled.
Show us how it's done, Phil! #Browns #Legend pic.twitter.com/FqApq5LJuf

— Marc Matcham (@mmatch34) January 10, 2021
Every Browns kicker should be required to spend time with Dawson because he will teach them a thing or two about kicking in Cleveland.
He approached kicking like it was a science and as if his job was on the line with every kick.
Part of his gameday preparation was a close study of the weather to pinpoint his range before he ever got on the field.
5. Key Takeaways
It felt like nearly every player Pluto interviewed is still a Browns fan regardless of how their careers turned out.
There is something in the culture that makes players bleed orange and brown even after their playing days.
Another interesting takeaway for me was the relationship between Paul Brown and Vince Lombardi.
This friendship directly led to Ernie Green's arrival in Cleveland.
Happy 83rd Ernie Green
Ernie paved the way for Jim Brown and Leroy Kelly.
He was a talented ball carrier himself #Browns pic.twitter.com/qrrgjCU1cS

— Old Time Football 🏈 (@Ol_TimeFootball) October 15, 2021
There are many more, but I really don't want to spoil the book for you so I won't share anything else.

You simply must read it; I promise you will enjoy it.