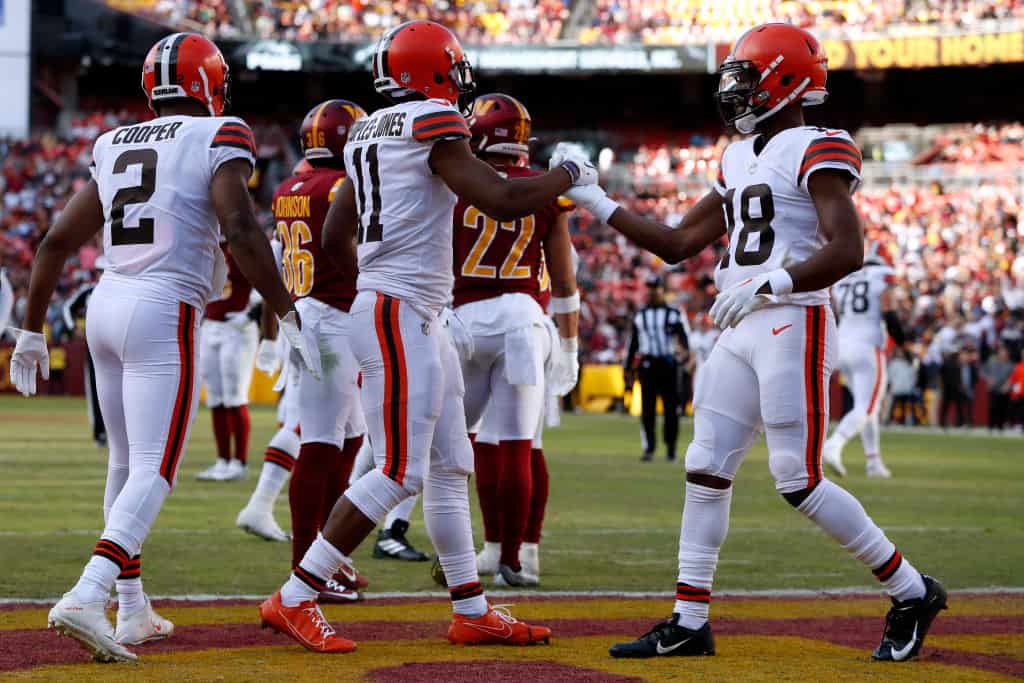 The Cleveland Browns ended the Washington Commanders' 2022 playoff hopes with their Week 17 24-10 victory over Washington.
This was a decisive and total team win that included four quarters of solid play.
That unfortunately did not happen often in 2022 which makes it all the more noteworthy.
Since the Browns' win dashed the Commanders' playoff chances, can they do it again in Week 18 against AFC North rival Pittsburgh?
The season may be over for the #Browns but they are looking to ruin the playoff hopes for some teams 👀 pic.twitter.com/hApGR50902

— Stephen (@Scuba_Steve26) January 1, 2023
This is not a meaningless Week 18 game; the Steelers need to beat the Browns (and get some outside help) to get into the playoffs.
Will the Browns be a playoff spoiler for the second consecutive week?
Odds Are Not In The Browns Favor
Looking at the Browns vs. Steelers' head-to-head history over the years, it is not a common occurrence for the Browns to sweep the Steelers.
In fact, a Browns sweep of their two-game regular season series with the Steelers has not happened since 1988.
I can't wait for the Browns next week to…

1. End the Steelers season
2. Give Tomlin a sub .500 record
3. Sweep the Steelers for the first time since 1988
& Deshaun Watson shows Steelers fans what to expect for the next decade+ pic.twitter.com/AbIrzYwYCF

— Matthew Peterson (@MatthewPetey) January 2, 2023
That is a 34-year drought.
Another noteworthy and very abnormal thing will happen if the Browns win.
It would mark the first time Steelers head coach Mike Tomlin finishes below .500 in his career; the Steelers would end the 2022 season at 8-9.
The @steelers only have to beat the @Browns at home next week to finish over .500. Mike Tomlin has never been under .500 in any season of his career. This man is just an incredible head coach.#SteelersvsRavens #NFL

— Mitchell Plitnick 🔥🕎 (@MJPlitnick) January 2, 2023
Browns Want To Win Out
Even though the Browns are not in the 2022 playoffs, this team wants to win out.
This season was grueling and arguably doomed from the onset with the 11-game Deshaun Watson suspension.
2023 is filled with greater possibilities for success; winning these final games of the season helps pave the way toward achieving the 2023 goals.