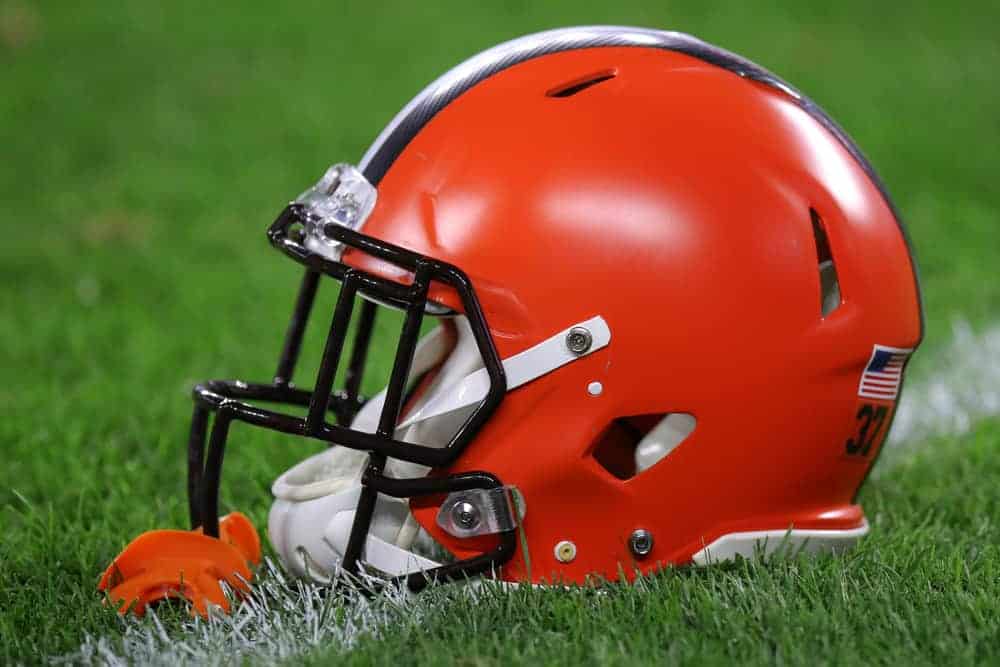 The Cleveland Browns are likely going to let star linebacker Joe Schobert walk, so who is next?
According to multiple reports, the Browns do not want to pay the asking price for their star linebacker.
The Browns clearly want to save money by letting Schobert leave in free agency.
After the "Joe Schobert effect," these three players could be cut to help save money too.
1. Christian Kirksey-ILB
Kirksey has not lived up to the contract extension he signed in 2017.
Since then, he has a combined 54 tackles and zero sacks.
Kirksey is set to make $9.95 million in 2020 and $10.45 million in 2021.
By cutting Kirksey, the Browns could save $7.55 million in cap space if they move on from him.
When considering cap space and roster changes, highlighted in Orange is every player on the #Browns who graded below 60 overall in '19 and would save you at LEAST $1 mil should you cut them.

Christian Kirksey
TJ Carrie
Chris Hubbard
Demetrius Harris
Adarius Taylor
Eric Kush pic.twitter.com/2HTdTmNhAE

— CLEology (@_CLEology) December 30, 2019
For some, the outrage is that the Browns are moving on from a talent like Schobert to keep Kirksey, who has played in spurts.
For that reason, that makes him very expendable.
2. Olivier Vernon-DE
There is a very strong case to keep Vernon in Cleveland, but there's a strong case against him too.
First, let's dive into why the Browns would consider moving on from Vernon.
Vernon is 29-years old and due $15.25 million in the second year of his deal with the Browns; however, none of it is guaranteed.
Former general manager, John Dorsey, acquired Vernon in a trade with the New York Giants for Kevin Zeitler.
Vernon missed the second half of the season with a knee injury.
With that being said, Vernon was paid a high salary for 3.5 sacks in 10 games.
As of now, he is the highest-paid player on the team.
According to Mary Kay Cabot of cleveland.com, if Vernon wants to stay, he would have to accept a pay cut.
The #Browns will likely release DE Olivier Vernon freeing up 15.5 million in cap space, the team is linked to Everson Griffen as a replacement. pic.twitter.com/jIzYjDuEIN

— MoreForYouCleveland (@MoreForYou_CLE) February 24, 2020
For how much Vernon is being paid, it's possible the team could cut him to fill other holes on the team.
Look for Cleveland to think long and hard about Vernon's worth and how his salary could be dispersed to fill other gaps on the team.
3. Chris Hubbard-RT
Hubbard was recently mentioned as a cut candidate by Gregg Rosenthal of NFL.com.
Widely known as "ineffective," Hubbard has proven to be disappointing the last two seasons after signing a five-year deal two years ago.
If Hubbard was retained, he would be entering year three of a five-year, $36 million contract.
The Browns will either pay 6.1 or gain 4.8 mill in cap space with Chris Hubbard for 2020. Hubbard ranked 48th of 60 from PFF using players with a minimum of 50% of snaps Grob was 35th tied with Jawaan Taylor. 3 sets of players tied from 1-50

— ChadP71 @BrownsAccess (@chadp71) January 30, 2020
However, it's starting to feel that his time is ending.
According to Mary Kay Cabot of cleveland.com, the Browns are expected to look at options in free agency.
That means that by cutting Hubbard, the team could upgrade at the position, and save money against the cap.