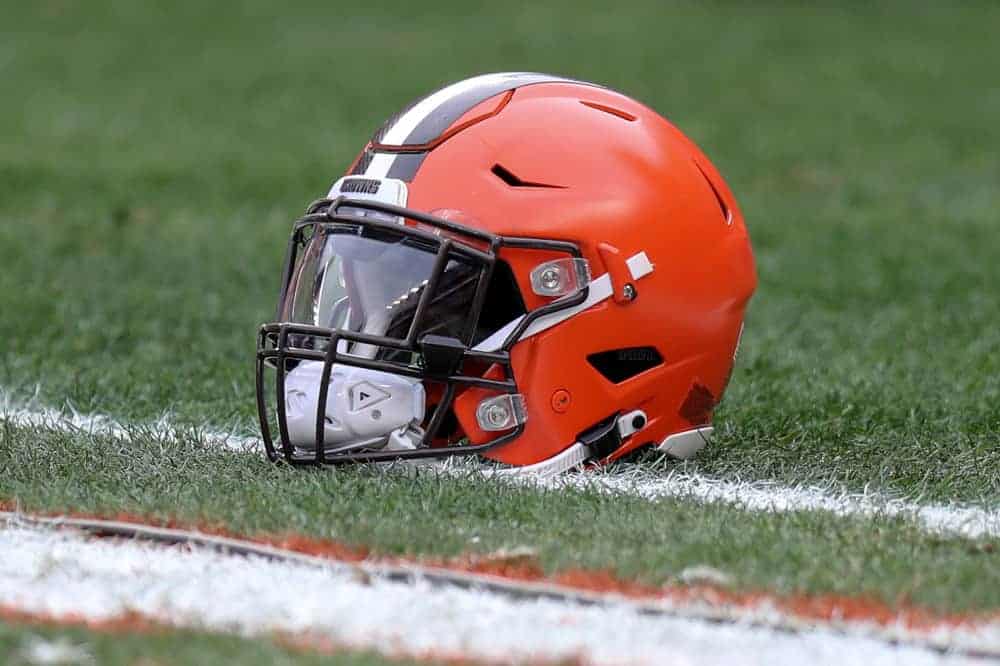 The 2019 season did not go as planned for the Cleveland Browns organization.
The team struggled to live up to expectations and missed the playoffs for the 17th straight season.
There were plenty of reasons as to why the Browns failed to have success last season.
Some of the blame falls on the coaching staff, but there were a few players that put together mediocre campaigns that hurt the Browns last year.
Those players will need to step up in 2020, otherwise they might not be around in Cleveland for much longer.
1. Rashard Higgins
The 2018 season appeared to be the breakout campaign for wide receiver Rashard Higgins.
He hauled in 39 receptions, 572 receiving yards, and four touchdowns through 13 games in 2018.
It seemed like the 25-year-old wideout was finally finding his groove in the league, but he regressed horribly last season.
The Browns organization decided to give Higgins another chance and signed him to a one-year deal this offseason.
A+ Grade from The Browns fan base for getting this one right !
WR Rashard Higgins' new one-year deal to re-sign with the Browns is worth $910K, per a source. Higgins really wanted to return to Cleveland, and turned down more money from elsewhere.@Browns

— Mark (@kardiakkid84) April 28, 2020
Higgins mentioned that he turned down bigger offers elsewhere because he wanted to stay in Cleveland.
Last season was an absolute trainwreck for Higgins from all sides.
He missed multiple games due to a knee issue, then returned, but had a dispute with then-coach Freddie Kitchens.
By the end of the season, Higgins saw a total of 11 targets in 10 games with Cleveland.
However, Higgins seemed to be a favorite target of quarterback Baker Mayfield the year prior.
The Browns figured they'd give Higgins another chance under a new head coach and a chance to earn the No. 3 receiver role.
It's unlikely that the Browns re-sign Higgins again if he fails to capitalize on his opportunity this time around.
2. David Njoku
The Browns selected tight end David Njoku with the No. 29 overall pick in the 2017 NFL Draft.
The 23-year-old tight end has not been able to live up to expectations during his first few seasons in the league.
He hauled in 56 receptions, 639 receiving yards, and four touchdowns through 16 games in 2018.
However, he was unable to stay on the field throughout most of the season last year.
DAVID NJOKU'S GOT WHEELS! 👀 pic.twitter.com/5WSOOLvKW4

— Cleveland Browns (@Browns) December 23, 2018
Last season, Njoku suffered a broken wrist and a concussion on the same play.
He was forced out of action for most of the regular season and saw only four games in 2019.
The Browns went out and signed Pro Bowl tight end Austin Hooper over the offseason.
Cleveland gave Hooper the largest contract for a tight end in the league.
The organization also added Florida Atlantic tight end Harrison Bryant during the draft.
He is expected to compete with Njoku for the second tight end spot during camp.
The Browns added plenty of insurance at the tight end spot, so Njoku's chances could be limited if he is unable to step up this season.
3. Olivier Vernon
In March of 2019, the Browns traded Kevin Zeitler to the New York Giants in exchange for defensive end Olivier Vernon.
He landed himself in the Pro Bowl during the 2018 season after recording 30 tackles, 21 quarterback hits, and seven sacks.
Sadly, things did not go as well for Vernon during his first season in Cleveland.
Olivier Vernon flashes the speed to power. That bend is tough to handle. #Browns pic.twitter.com/5dFBWPouat

— Jake Burns (@jake_burns18) August 23, 2019
He was limited to 10 games in 2019 due to a knee issue that cost him significant time.
Vernon finished with 26 tackles, 11 quarterback hits, and 3.5 sacks last season.
He tied his career low with those 3.5 sacks and set a career-low with 26 tackles in 2019.
The eight-year veteran is hopeful that he can get fully healthy and contribute more to the Browns defense this upcoming season.
The Browns owe Vernon $15.2 million for his base salary in the 2020 season.
It's unlikely that the Browns would consider bringing back the 29-year-old defensive end if he struggles again this season.
He has been unable to play a full 16-game season since 2016 with the Giants.
Cleveland needs Vernon to step up next season otherwise the organization may decide to move on after the year.