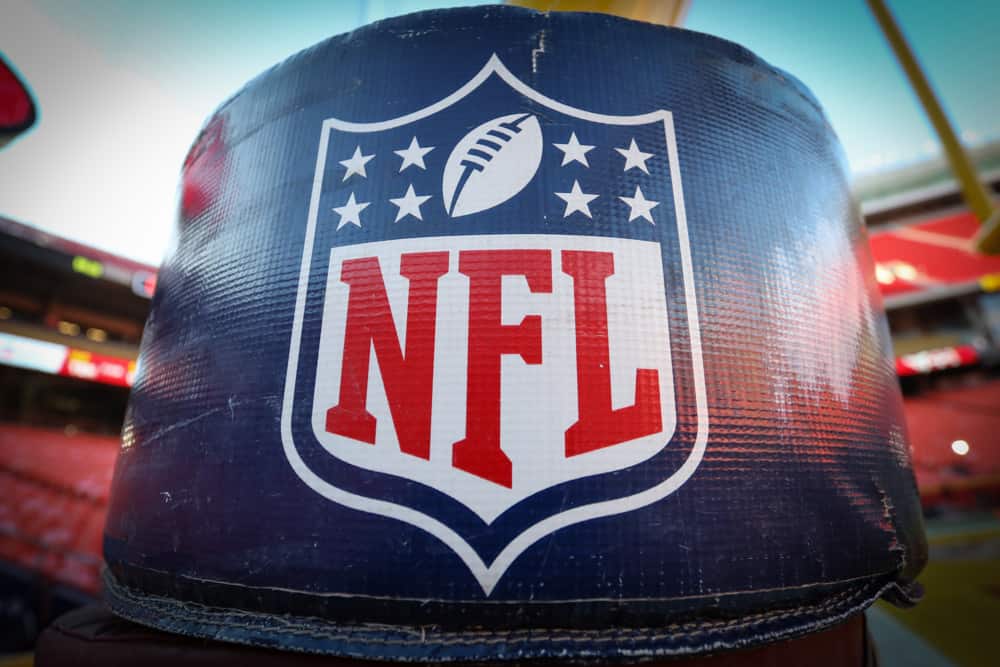 The Cleveland Browns have done a tremendous job this offseason bringing in talent and revamping their organization.
They've added veterans like right tackle Jack Conklin and tight end Austin Hooper through free agency.
The organization also brought in some stud rookies like Jedrick Wills Jr. and Grant Delpit through the 2020 NFL Draft.
Training camp is right around the corner, but the Browns might not be done adding talent yet.
There are still a few free agents available that could make great options for Cleveland.
The seven-year veteran guard Josh Kline could be an interesting option for the Browns.
He spent the first few seasons of his career with the New England Patriots.
After three seasons he was waived by the Patriots and joined the Tennessee Titans.
Kline started 46 consecutive games for the Titans before he decided to join the Minnesota Vikings in 2019.
The offensive coordinator who was leading that Vikings offense was Kevin Stefanski.
He landed the job of head coach for the Browns this offseason after having a successful season with the Vikings.
Kline is familiar with Stefanski's system, but he also has plenty of experience.
Wyatt Teller is the projected starting right guard, but Kline would definitely add some competition during training camp.
The 30-year-old guard would not require a huge deal and would be some much-needed depth to the guard spot.
The Browns have been linked to Jadeveon Clowney and Everson Griffen throughout the offseason.
Cleveland reportedly offered Clowney a one-year deal worth $15 million, but it doesn't sound like he's ready to sign anything at the moment.
The #Browns have made a new offer to Jadeveon Clowney. pic.twitter.com/O6FmlGvvwl

— Everything Cleveland (@EverythingCLE_) June 15, 2020
At this point, the Browns should consider changing course and bringing in Griffen instead.
The three-time Pro Bowl defensive end would be a tremendous asset to the Browns.
He recorded 41 tackles, 11 tackles for loss, and eight sacks with the Vikings last season.
The Browns already have a stacked front-four, but the organization would possibly cut Olivier Vernon, assuming they land Griffen or Clowney.
Vernon is owed over $15 million for next season, so the team would love to get him off their books if they could find another option.
Griffen would not be as expensive as Vernon and would still offer reliable numbers on the field.
The four-year veteran linebacker Jake Ryan was recently cut by the Baltimore Ravens.
He signed with the team this offseason, but he was let go before he was able to get into training camp with the team.
The 28-year-old offers plenty of upside at the linebacker spot and could be an interesting option for the Browns.
Ravens announce they've cut LB Jake Ryan, showing their faith in rookie ILBs Patrick Queen and Malik Harrison.

Baltimore reached a one-year deal with Ryan on April 18 before drafting two ILBs in the first 3 rounds. There was no guaranteed money with Ryan.

— Jamison Hensley (@jamisonhensley) June 11, 2020
He collected 213 tackles, 15 tackles for loss, and one sack through three seasons with the Green Bay Packers.
In 2019, Ryan signed a one-year deal with the Jacksonville Jaguars, but only played in two games due to injuries.
There are some injury concerns, but Ryan would be a great addition to the Browns linebacker group.
Cleveland does not exactly have reliable options at linebacker, so bringing in someone like Ryan would be smart by the organization.
He might be able to slide right into a starting role with the team, assuming he shows that he's fully healthy during camp.
It doesn't sound like the Browns have shown interest in Ryan, but he seems like a solid fit on paper.