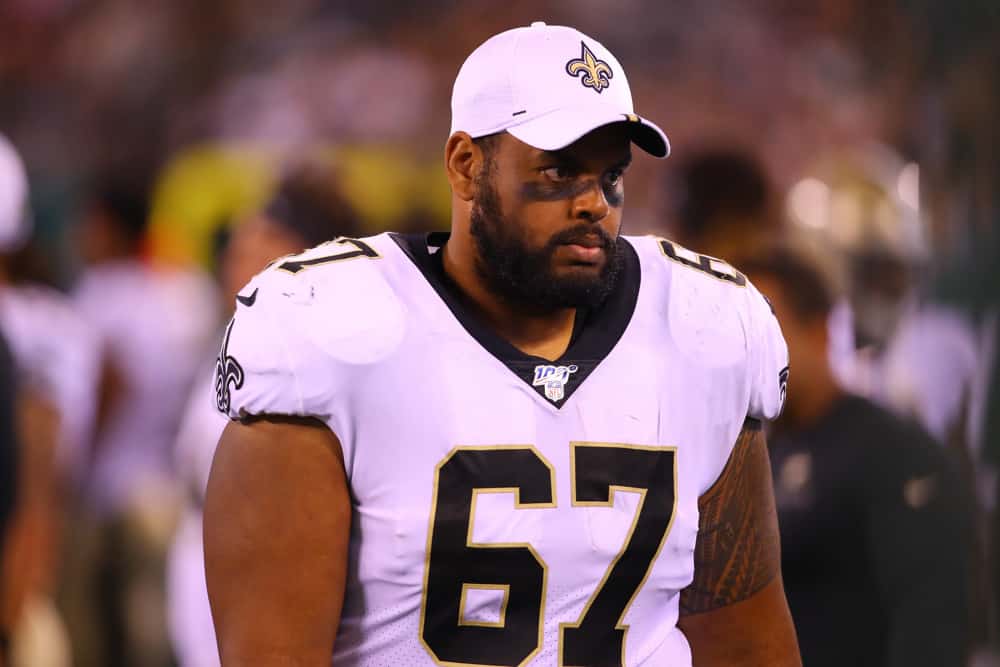 The Cleveland Browns have made significant upgrades to their offensive line this offseason by signing right tackle Jack Conklin and selecting Alabama offensive tackle Jedrick Wills with the 10th overall pick of the 2020 NFL Draft.
With the team expected to start Joel Bitonio at left guard and J.C. Tretter at center, the only question mark on the offensive line is right guard.
Wyatt Teller, Drew Forbes, and Chris Hubbard could compete for the starting right guard position.
However, Sports Illustrated's senior NFL reporter Albert Breer said Monday he thinks the Browns should pursue free agent right guard Larry Warford during an appearance on 92.3 The Fan's "Bull and Fox" show.
"I think they would be smart to [sign him], Breer said. "I mean, like, look…he's made those three Pro Bowls the last three years. Is he a Pro Bowler, eh…maybe he's a Pro Bowler. Maybe he's not, but he's still a good player, a veteran player that you can put in front of your quarterback."
On Friday, the Saints released Warford, who turns 29 next month.
Breer said the reason Warford is a free agent is "circumstantial," saying the Saints had less than $4 million in cap space after the 2020 NFL Draft.
"They needed to do something to create a little bit of room," Breer said. "They couldn't cut him before the draft because that organization puts a ton of stock in the interior offensive line because they have got a shorter quarterback in Drew Brees, who needs space and throwing lanes, and so they've always invested in those positions so they can't be short-handed there.

"They needed to make sure that they wound up with Cesar Ruiz before letting him go. It wasn't like 'we need to get rid of this guy come hell or high water. Like, he was going to be their starting right guard if they didn't get Ruiz."
Brees, 41, is listed at 6-foot, 209 pounds.
Spotrac.com shows the Saints now have about $9.74 million in cap space.
Meanwhile, the Browns still have $39 million in cap space, which is the most in the NFL.
Breer was complimentary of the Browns' front office for upgrading the offensive line.
"Credit to Andrew Berry and Kevin Stefanski for prioritizing it this offseason in going and getting Jedrick Wills and Jack Conklin," Breer said. "This would a nice way to put it over the top."
Warford's release saved the Saints more than $7 million in salary-cap space.
Before his release, Warford entering the final year of his four-year, $34 million contract.