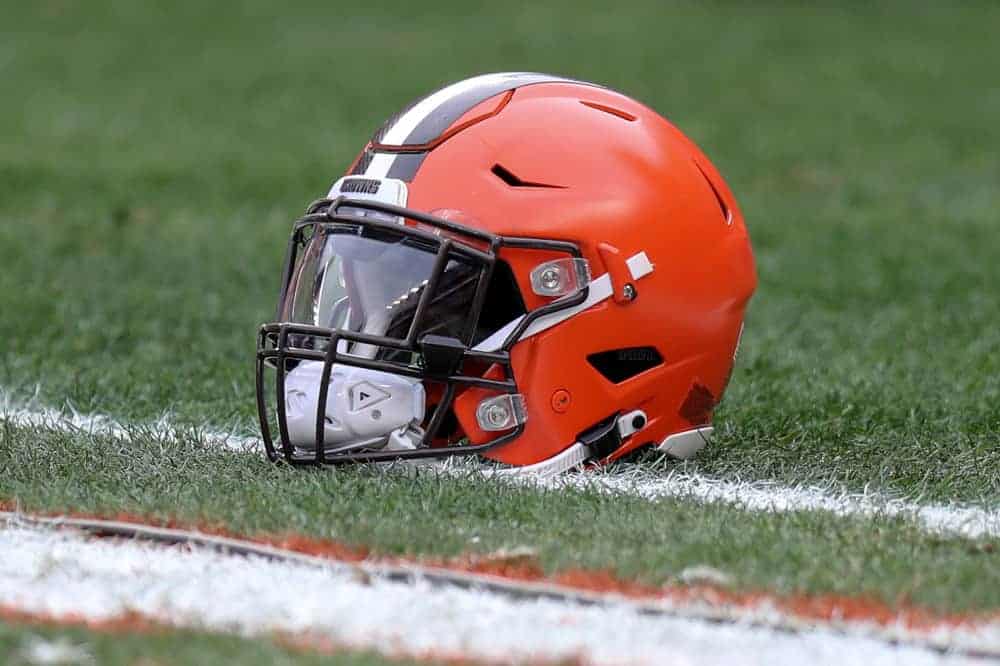 The Cleveland Browns have a fortune to spend in 2020 and that means the team must improve via free agency.
Free agency is scheduled to begin next week, but could always be pushed back due to how other leagues are responding to coronavirus-related concerns.
At some point, free agency will indeed begin.
One player linked to the Browns is San Francisco 49ers defensive end Arik Armstead.
The link was provided by The Athletic's Sheil Kapadia in an article predicting landing spots for the top 100 available players.
New for @TheAthleticNFL: Free agency predictions. Pairing each of the top 100 with a team based on need, scheme, cap space and fit.

Let's get crazy.https://t.co/dHoxSVZTdH

— Sheil Kapadia (@SheilKapadia) March 11, 2020
Such a signing makes sense given Joe Woods joining the Browns as defensive coordinator.
Arik Armstead's Career So Far
Armstead's career got off to a slow start due to injuries.
He played in all 16 games during his rookie season in 2015, but only recorded 19 total tackles.
Then came two injury-filled seasons before he finally got healthy and started every game in 2018.
The defensive end finished 2018 with 48 total tackles and three sacks.
2019 was his breakout season.
Arik Armstead is strong. That's the tweet. #49ers pic.twitter.com/OGqQN8Tv2z

— Fourth and Nine (@fourth_nine) November 25, 2019
Armstead was a key piece on the 49ers defense as he finished with 10 sacks and two forced fumbles in only 11 games.
It was the year the 49ers had been waiting for since drafting Armstead with the No. 17 overall pick in the 2015 NFL Draft.
The 6-foot-7 defender is only 26 years old and made over $9 million on his fifth-year option last season.
Arik Armstead's Fit With The Browns
The Browns already have the money to sign a player like Armstead.
The question now is whether or not he fits on the team.
Armstead has previously come out and said he wants to remain with the 49ers.
"Been here my whole career. It would be weird to be somewhere else."

Sacramento native Arik Armstead wants to stay with the #49ers and isn't opposed to the franchise tag. https://t.co/pDK5ObFtI9

— Jennifer Lee Chan (@jenniferleechan) February 6, 2020
Yet, that doesn't mean the team will keep him.
He could also be tagged and traded, creating a scenario where the Browns can target him.
The Browns still have a decision to be made on what to do with Olivier Vernon.
The $15.5 million owed to him can be let go for no dead cap value.
Next business decision for #Browns: DE Olivier Vernon who carries a $15.5 million price tag in the final year of his contract. Cutting him would be a full cap savings with no dead cap applicable.

— Daryl Ruiter (@RuiterWrongFAN) March 10, 2020
Vernon was a disappointment in 2019 as he only played in 10 games, recording 3.5 sacks in his first season with the Browns.
He is a huge cut candidate not just because of his money, but because he was a John Dorsey guy.
The new regime has brought in former 49ers coach Joe Woods as defensive coordinator.
That establishes the link between the Browns and Armstead and it is clear why others see a potential match.
It would be a shock if the Browns kept Vernon and signed Armstead.
Myles Garrett is set to get a huge deal soon and that would establish him and Armstead as the anchors along the line.
However, Vernon is only under contract for 2020 so it is possible the Browns keep him with either the goal of trading him or just pushing for the playoffs with as much talent as possible on the team.
The challenge now is to convince Armstead to leave a team that just reached the Super Bowl.
Giving him a top contract is one way to sweeten the offer.