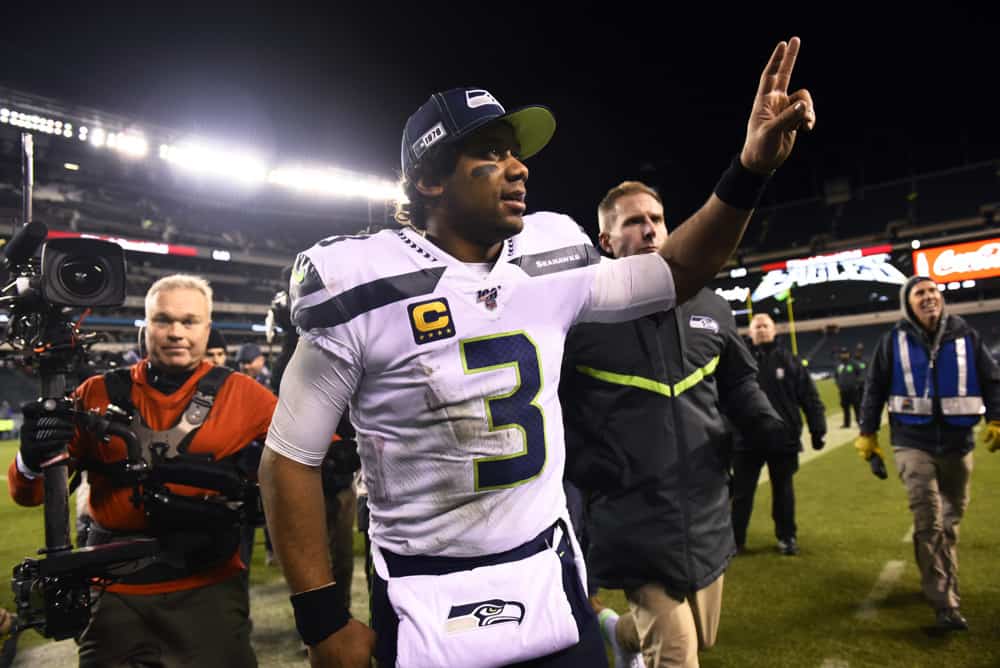 Count NFL Network analyst Chris Rose among those who believe the Cleveland Browns should have traded the first overall pick of the 2018 NFL Draft for Seattle Seahawks quarterback Russell Wilson.
Rose's comments came during a Wednesday appearance on 92.3 The Fan's "Baskin and Phelps" show.
"I mean, retrospectively, of course you would," Rose said. "I mean, even at the time, I would have done it if that was indeed…

"If I'm just doing a timeline off my head, that was probably right before Russell got his extension, right? And so it kind of goes back to what we were just talking about with salary cap. What do you pay these high-end quarterbacks? And, I think Russell Wilson is one of the two or three best and most important players in the league. I thought he was utterly fantastic last season. So yeah, you do that 10 out of 10 times. That's no slight against Baker [Mayfield]. It's just me saying that Russell Wilson is a better player than him right now."
Earlier this week, NBC Sports analyst Chris Sims said there was a rumor the Browns could have traded the No. 1 overall pick of the 2018 draft in exchange for Wilson, who was then entering his seventh NFL season.
The Browns wound up taking Mayfield with the pick.
During the "Legion of Boom" era, the Seahawks' success can be at least partially credited to when Wilson was still on his rookie contract.
The idea is to build a stacked roster around a young quarterback, who isn't taking up too much salary-cap space.
The Seahawks won Super Bowl XLVIII, when Wilson made $526,217 in his second year in the league.
The next season, the Seahawks paid Wilson $662,434 and the team appeared in Super Bowl XLIX before losing to the New England Patriots.
The Kansas City Chiefs won Super Bowl LIV this past season while only paying quarterback Patrick Mahomes about $1.96 million.
For years, former Patriots quarterback Tom Brady agreed to play for less money to help the team build its roster.
While we don't know which quarterbacks will start for all 32 teams in the league this upcoming season, there are 19 quarterbacks that are due to make at least $15 million in 2020.
Mayfield, 25, is entering his third NFL season.
He is owed $3.54 million in 2020 and $5.11 million in 2021.
The Browns have a fifth-year option available in 2022 if they want to keep Mayfield.
In April 2019, Wilson signed a four-year extension with the Seahawks worth up to $140 million, with $107 million in guaranteed money.
Wilson, 31, is the highest-paid player in the NFL.
Mayfield is still a young player, but his on-field performance isn't at the same level compared to Wilson.