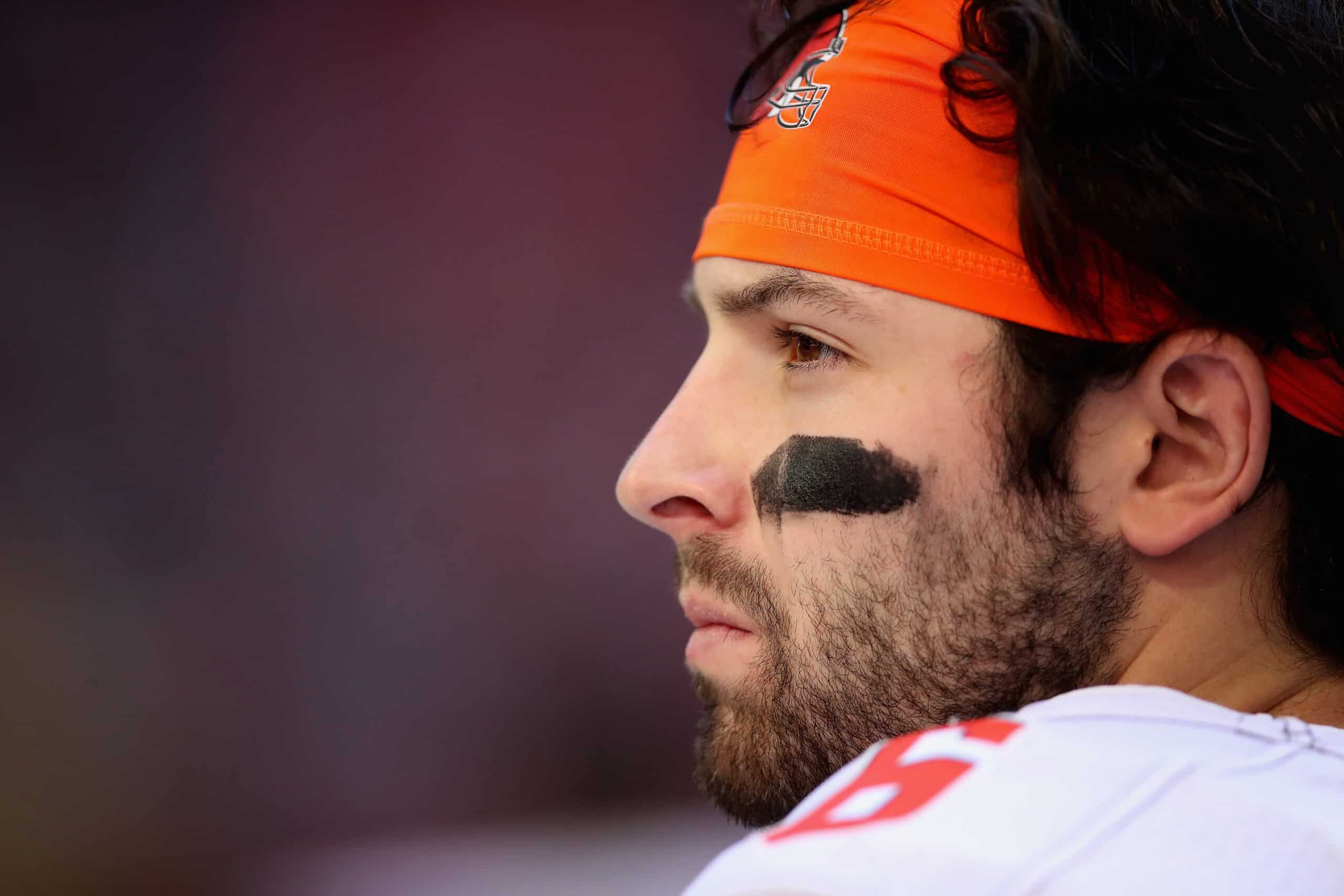 On Sunday, Baker Mayfield had the following response about his ongoing contract discussions with the Cleveland Browns:
Baker Mayfield on whether he cares if extension negotiations linger into the season: "I'm not doing the negotiations so quite frankly I don't give a damn. I'm worried about winning…" pic.twitter.com/OynrmhzCcz

— Jake Trotter (@Jake_Trotter) August 8, 2021
Mayfield is focusing on what happens on the gridiron because he knows that fans and football pundits will judge him mostly by his wins and losses.
After the Browns orange-brown scrimmage at FirstEnergy Stadium on Sunday, Mayfield also discussed the importance of starting the season on a strong note:
"I'm worried about winning Week 1, then going on to Week 2 and focusing on that week, one week at a time. And that's my mindset. So no matter how many times I get asked this question throughout the year, it's going to be the same answer because that's just the truth."
These words are good to hear, as it does not sound like Mayfield's on-field play will be affected by his contract discussions.
Over the weekend, Browns fans filled the stadium to see their team, which will be playing in front of the home faithful in Week 2 of the preseason: August 22 vs. the New York Giants.
In September, the Browns begin the 2021 regular season in Kansas City at GEHA Field at Arrowhead Stadium.
Mayfield has yet to beat the Chiefs in his career.
Therefore, Week 1 will be very important for the quarterback and the Browns, who have high expectations this season.
Cleveland then heads home to take on teams who have some uncertainty with their respective rosters:
Week 2 (home opener) vs. the Houston Texans. Mayfield may go up against Deshaun Watson, who could be traded prior to this game
Week 3 vs. the Chicago Bears. Andy Dalton and Justin Fields may have an ongoing quarterback battle by the time this contest is played
There have not been substantial contract talks yet between the Browns and Mayfield's people, so fans have to wonder if these conversations will have an effect on the preseason and the early part of the regular season.
Even with Nick Chubb and Josh Allen having new deals, the contract discussions have not phased Mayfield.
Chubb and Allen Have New Contracts, But Mayfield's Deal is Not Done Yet
In late July, Chubb agreed with the Browns on a three-year, $36.6 million extension with $20 guaranteed.
Now, there are ongoing talks between the Browns and Denzel Ward:
After extending Nick Chubb, the #Browns have begun discussing a potential deal with cornerback Denzel Ward, per sources. This could be difficult to do with two years left on Ward's deal, but sides will see where it goes. Talks with QB Baker Mayfield have not heated up yet

— Jeremy Fowler (@JFowlerESPN) August 8, 2021
The Browns are not the only team making deals, as the Buffalo Bills signed a six-year, $258 million extension with their franchise quarterback on August 6.
Mayfield is saying all the right things though.
He thinks that this deal is good for the quarterback position:
"I'm very happy for Josh. I think Josh is a great guy… In a tradition-rich town like Buffalo, they're lucky to have a quarterback like him that cares about it, that lives that same mindset that they do up in Buffalo."
Allen made his first Pro Bowl and made his first All-Pro team in 2020.
However, Mayfield has yet to make either of those teams in his three-year career.
With Mayfield's ascension during the early part of his career, the 2018 No. 1 overall selection appears ready to be a Pro Bowler in 2021.
Mayfield reduced his interception numbers in 2020.
If he can continue with that type of success this upcoming season, the Browns should be in a good position.
Can the Browns agree to a deal with Mayfield before the beginning of the regular season?
Will a new contract for the Browns quarterback be helpful for the team this season?
Comment below about what you think about Mayfield's future contract discussions.