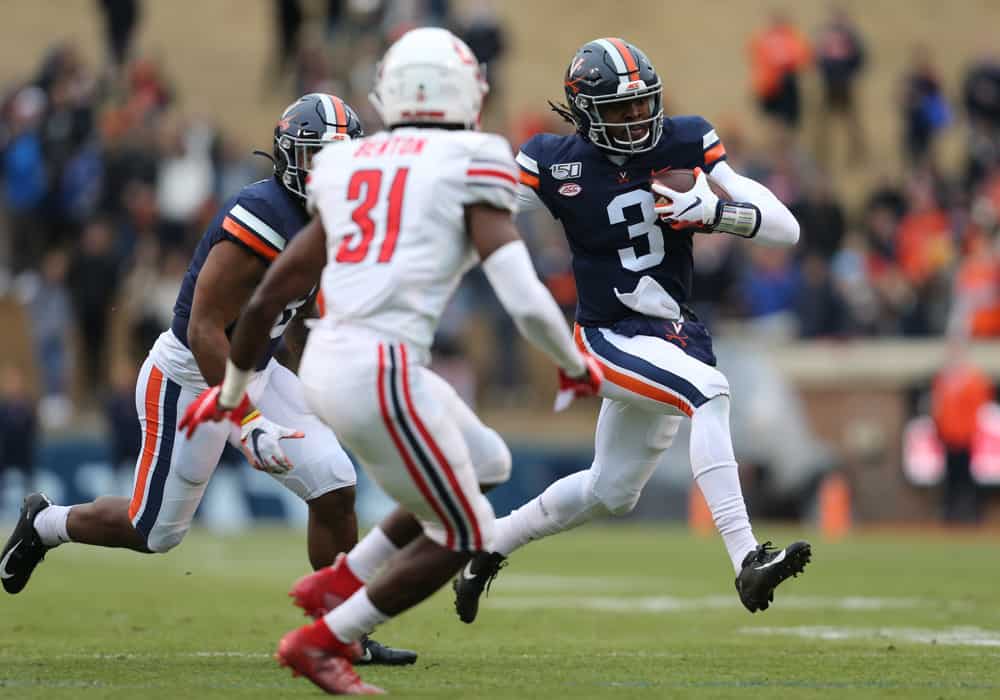 The Cleveland Browns have not wasted a minute since the 2020 NFL Draft scooping up UDFAs who hopefully turn into future stars.
In six weeks, the Browns have signed 15 UDFAs.
The team has not hesitated to take a chance on players from small schools.
This is evidenced by the recent signing of Elijah Benton, safety, from Liberty University.
For the most part, he has flown under the radar as one of the lesser known of the 15 UDFA players signed.
All can agree that the Browns defense needs fortified after last season's performance.
The unknown is whether Benton fits the bill and makes the team that is loaded with young players aiming to make names for themselves in the NFL.
A gif of Elijah Benton showing some emotion—
rt for good luck!!! pic.twitter.com/BGrVBawbFe

— Megan Pickett (@megnpickett) September 19, 2019
Youth Rules At Safety
A quick look at the safety depth chart shows that youth rules the day.
Andrew Sendejo is the veteran of the bunch at 32.
Beyond Sendejo, the oldest among Grant Delpit, J.T. Hassell, Karl Joseph, Sheldrick Redwine, Jovante Moffatt, and Elijah Benton is 26.
Delpit, the 2nd round pick in the 2020 NFL Draft, could be an immediate contributor.
Benton's Liberty Career 
Benton had a stellar 2018 season at Liberty.
🔴 DB Spotlight 🔴

Elijah Benton – Liberty

– Benton had a big season in 2018 with 76 Tackles, 2 Pass Breakups and 1 INT. He's the second leading returning tackler for the Flames in 2019. pic.twitter.com/yMmfGMv336

— NCAAF Nation (@NCAAFNation247) August 20, 2019
Expectations were high after Benton's 2018 season.
Though he finished with a statistically productive 2019, there was not a barn-burning highlight reel for NFL scouts to chew on.
On top of that, he did not get a Pro Day to show his skills (because of COVID-19).
But Terry Pluto of cleveland.com wrote about Benton in a recent column.
"When it comes to the Browns' undrafted free agents, a lot has been written about cornerback A.J. Green.
But I've heard the Browns scouts and coaches are very excited to see if Liberty safety Elijah Benton will look as good on the field as he did on video."
The excitement is there to see what Benton can do.
Personal Life
Elijah Benton is 6′ 1″ and 205 pounds.
His brother Gregory Benton is playing football at another Virginia college, Emory and Henry College.
Benton earned his Bachelor's Degree in Graphic Design in May 2019.
He is pursuing a Master's Degree in Executive Leadership.
Benton is a native of Philadelphia, PA but attended Liberty Christian Academy in Lynchburg, VA.
His Liberty teammate Solomon Ajayi LB, gets more of the media attention and is considered more likely to make the team.
Summary
Benton is a solid performer against small school opponents.
(The Liberty University football program competes in NCAA Division I Football Bowl Subdivision as an independent.)
He has stayed healthy for the majority of his college career.
At Liberty press conferences, he presents himself as a soft-spoken and humble young man who is willing to put in the work to get better.
Other Browns media outlets do not share Terry Pluto's enthusiasm for Benton.
Brownswire has gone so far as to state that Benton could potentially make a special teams contribution, but the upsides of his play are very limited.
Players like Benton could suffer from a COVID-altered camp and preseason schedule because the pressure will be on him to come in and make a splash quickly.