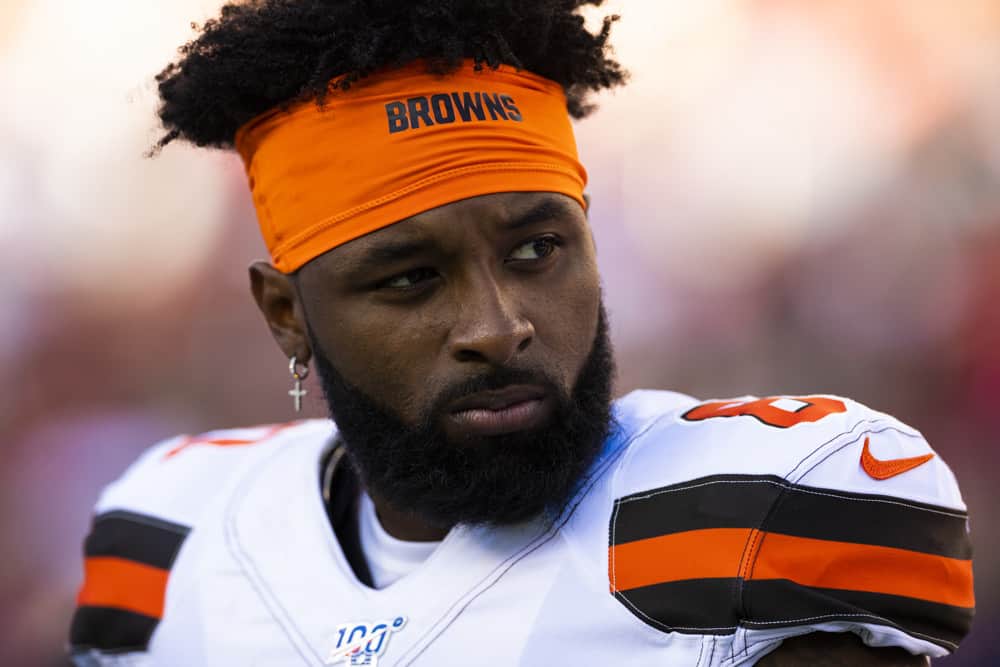 Cleveland Browns wide receiver Jarvis Landry is on the mend and keeping track of the people who have doubted him.
Landry is rehabbing from hip surgery earlier this year.
"EveryBody that was talking s–t last year, ima see you when I see you and I ain't got s–t to say," Landry wrote in an Instagram post.
Saturday's post showed a picture of Landry's scars along with video his rehab and training process.
"Most Days it's hard to see the inches took in rehab," Landry wrote. "Most Days You picking yourself up from falling, Most days you can't put into words how much strain and will power is being used to get through your sessions. Fear, Frustration, Anxiousness, Discouragement sets in, and it's so easy to feel sorry for yourself when you're doing hard things."
Despite playing all 16 games in 2019 with the hip injury, Landry made his fifth consecutive Pro Bowl last season, posting a career-high 1,174 receiving yards (10th in the NFL).
Landry, 27, said part of the reason he had the hip surgery was because of how he felt playing in Pro Bowl on Jan. 26.
"I'm open about what my injury and surgery has done to me mentally because it has allowed me to grow in my mind, my spirit, and my body that I knew I had in me but had never been pushed this far," Landry wrote. "I'm excited about where my Rehab is at this point and looking forward to being even stronger and better than I have ever been before."
In 2019, Landry also had 83 receptions on 138 targets and six touchdowns.
Even with Landry's impressive output, the Browns had a 6-10 record, missing the playoffs for the 17th consecutive season.
The Browns finished third in the AFC North despite being favored to win the division at the start of the season.
Head coach Kevin Stefanski said last month that Landry and fellow receiver Odell Beckham Jr. are both on track with their rehab processes.
Beckham had core muscle surgery earlier this offseason.
It remains to be seen if the two receivers are ready by the scheduled start of training camp on July 28.
However, Stefanski said Beckham is 100% healthy.
Stefanski said Landry was "looking great."
Dr. Chris Larson performed Landry's hip surgery on Feb. 4 in Minnesota.
In May, Landry told reporters about his rehab process during a Zoom conference call.
"The rehab process is going great," Landry said. "It's just a little difficult obviously with some of the modality type of things that I've been doing that obviously, with quarantine and everything, I hadn't been able to have access to. So that's kind of been the toughest part of it. Right now, I'm a little bit ahead of schedule, but the most important thing right is just taking it day by day. I can't predict when exactly I'll be on the field whether that's July, August or September."
Landry is targeting to return to the field in August.
In six NFL seasons, Landry has not missed a game.