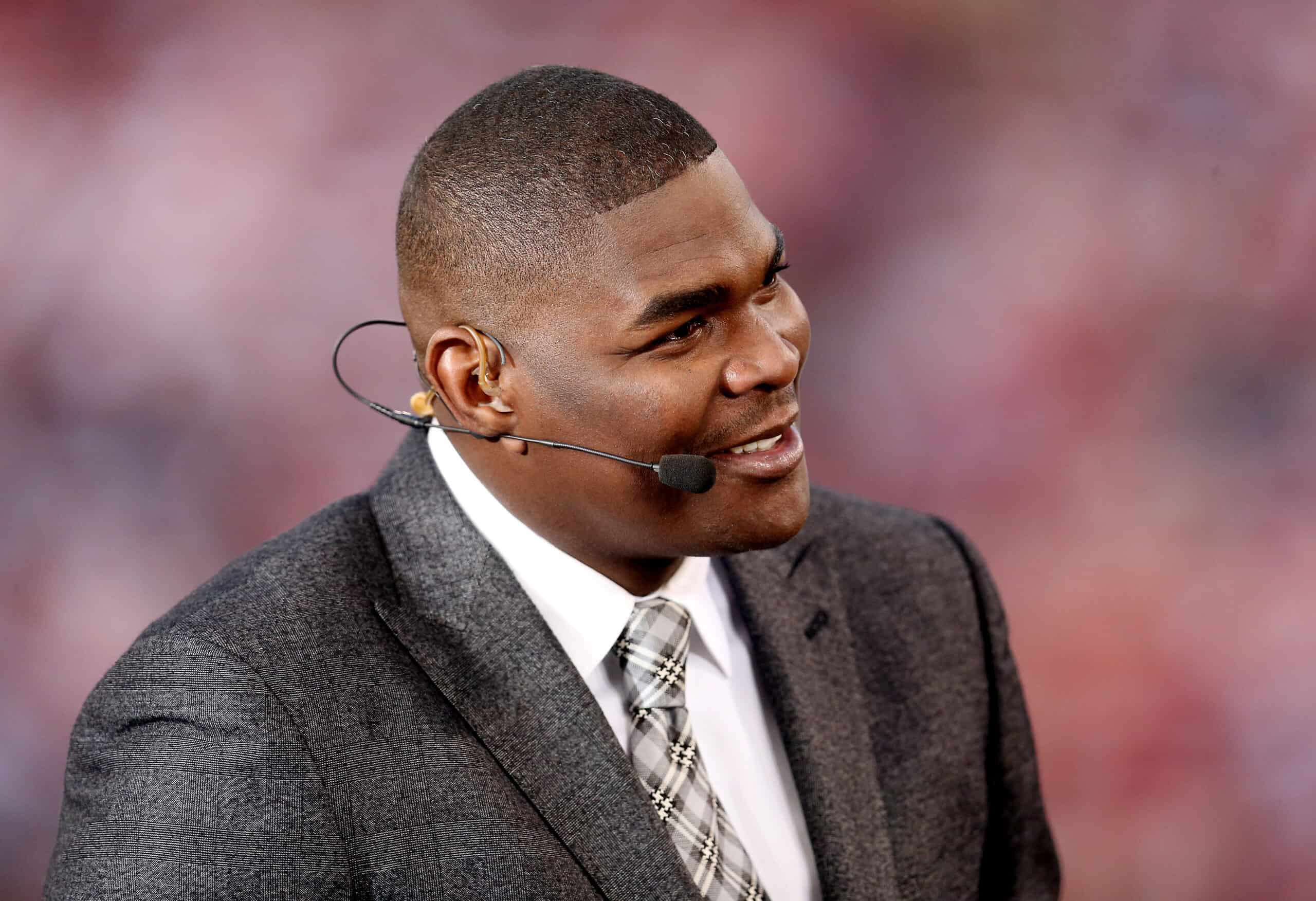 ESPN's Keyshawn Johnson believes the Cleveland Browns are the only team that would have selected quarterback Baker Mayfield with the first overall pick of the 2018 NFL Draft.
Johnson insisted he heard this from members of the Browns front office at the time, and that his commentary isn't a result of Josh Allen's massive contract extension or Lamar Jackson winning NFL MVP in 2019.
"That was a John Dorsey, shut my door, I'm not listening to anybody tell me as a general manager who the hell to take," Johnson said. "I'm just…I'm giving you facts."
Johnson's commentary came during Friday's edition of ESPN's "Keyshawn, JWill & Max" show.
"There were people on that (Browns) staff that I know personally, that told me at a workout that I was at of a quarterback that they wouldn't touch Baker Mayfield, but it's not their decision," Johnson said. "(The person I know had) Lamar Jackson, Josh Allen and Sam Darnold was graded at 1-2-3 on his board, he turned it in and they decided to go with Baker Mayfield.

"(There is) nothing wrong with that. Nothing wrong with it, except other people wouldn't have (done) it. That's it."
Johnson insisted it was Dorsey's decision to pick Mayfield first overall in favor of Allen, Darnold or Jackson.
"They overdrafted him," Johnson said of Mayfield. "There's nothing wrong with it. They just overdrafted him.
The Browns fired Dorsey after the 2019 season.
ESPN co-host Jay Williams said Browns current general manager Andrew Berry and the front office must evaluate Mayfield in 2021 to determine whether to offer him a contract extension.
What might be more important is how much guaranteed money the Browns could offer Mayfield.
"The Browns know this though, which is why they haven't offered him a contract extension, right?" Williams said. "Like, they know that. They're sitting there watching saying, 'Ok, regardless whether he has a torn labrum or not, like this is the year where we get a chance to find out about Baker Mayfield.'"
In April, the Browns picked up Mayfield's fifth-year option for the 2022 season.
In the offseason, Allen signed an extension with the Buffalo Bills worth up to $258 million with $150 million guaranteed.
Allen's salary is worth an average of $43 million per year through the 2028 season.
It is likely Mayfield will want a yearly salary similar to Allen's.
"It's tough to let the No. 1 overall pick walk out the door," Johnson said.

"What kind of money does he want to warrant though?" Williams said.
Perhaps Mayfield's value is higher for the Browns franchise compared to the other 31 NFL teams.
Even if Mayfield isn't among the NFL's elite, he has rescued the Browns from quarterback hell.
In 2019, Mayfield became the first Browns' quarterback to start all 16 games since Tim Couch did in 2001.
Last season marked the Browns' first playoff appearance since the 2002 season.
The Browns' Wild Card win against the Pittsburgh Steelers marked their first playoff victory since Jan. 1, 1995.
Johnson asked whether Mayfield is better than Minnesota Vikings quarterback Kirk Cousins, who is due an average of $33 million per year this season and in 2022.
Browns head coach Kevin Stefanski coached Cousins when he was a member of the Vikings' coaching staff.
"You also will be waiting to see what happens with Aaron Rodgers," Williams said. "You'll just be waiting. You'll be keeping your ear to the street on what happens."
Johnson said many teams will try to pursue Rodgers if the Green Bay Packers decide to part ways with the 2020 NFL MVP.
Johnson and Williams also brought up the possibility of the Browns pursuing Atlanta Falcons quarterback Matt Ryan in the offseason.
While Ryan is under contract through the 2023 season, the Falcons have a potential out with him in 2022.