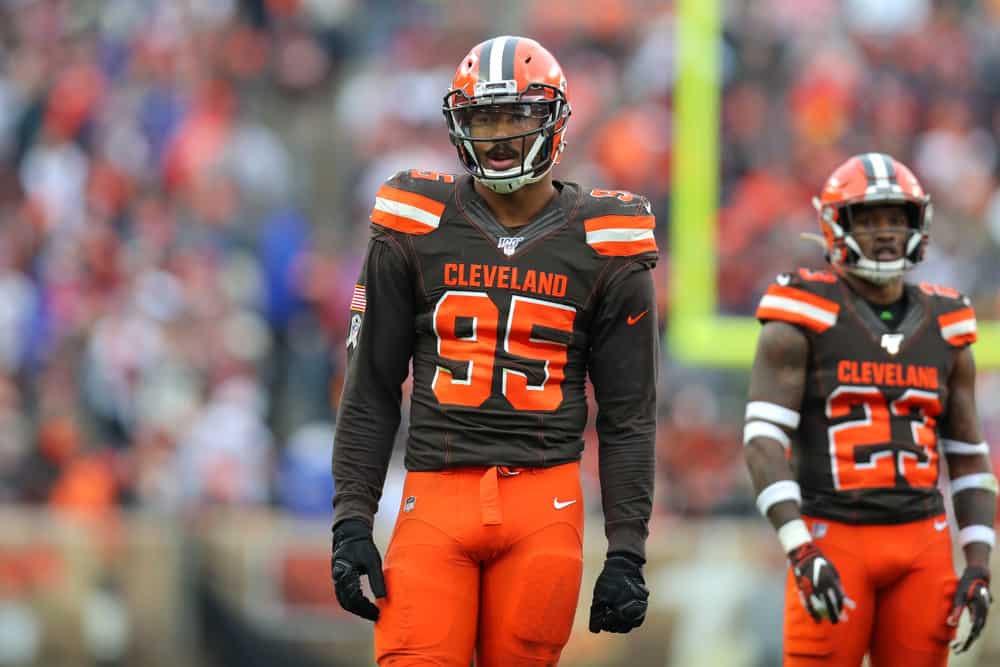 Myles Garrett is due to miss his first game Sunday against the Miami Dolphins as part of his indefinite suspension.
Garrett, 23, lost his appeal Thursday. The Browns defensive end will miss the rest of the season.
NFL sources told ESPN the league is hopeful Garrett will not miss any games next season.
As part of the suspension, the NFL mandated Garrett must meet with commissioner Roger Goodell's office in the offseason. The NFL wants to see how Garrett reacts to the suspension, which is the longest for any player for a single on-field incident.
Sources told ESPN there's a strong chance Garrett will not miss any playing time in 2020 if he behaves and his "answers are accurate" during the offseason meeting.
NFL hopeful that Browns' DE Myles Garrett won't miss any games next season, per sources.https://t.co/75bfn7c9aJ

— Adam Schefter (@AdamSchefter) November 24, 2019
The NFL suspended Garrett indefinitely and fined him $45,623 for ripping off the helmet of Pittsburgh Steelers quarterback Mason Rudolph and hitting him in the head with it on Nov. 14. The incident sparked a brawl during the fourth quarter of the Browns' 21-7 win over the Steelers.
Garrett will lose approximately $1.2 million in salary for missing the remaining six regular-season games. He finished the season with 10 sacks, which is tied for fourth-best in the NFL headed into Sunday.
The Browns play the Steelers on Dec. 1 at Heinz Field in Pittsburgh.