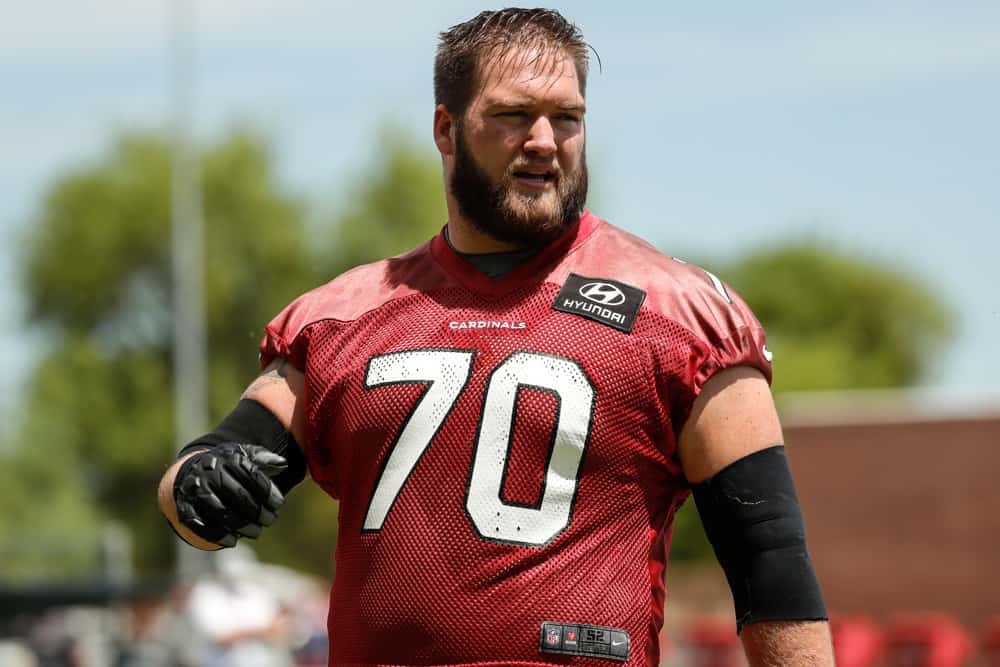 Cleveland Browns offensive guard Colby Gossett won't play during the 2020 season because of concerns related to the coronavirus pandemic, according to several media reports.
Reports indicate Gossett informed the team on Tuesday night.
NFL Network reporter Tom Pelissero reported Gossett qualifies for the high-risk, $350,000 stipend.
Players who choose to opt out for approved medical preseasons receive a $350,000 stipend for 2020 and not advance against future salary.
Gossett, 25, was due to make $675,000 this season.
#Browns guard Colby Gossett informed the club he's opting out of the 2020 season, source said. He qualifies for the higher-risk stipend.

— Tom Pelissero (@TomPelissero) August 5, 2020
Other players who opt out with other COVID-19 concerns receive a $150,000 for the season, which is treated as a salary advance and come out of future years' pay unless the player is an undrafted rookie.
Gossett is the fourth member of the Browns to join the opt-out list, which includes offensive guard Drew Forbes, offensive tackle Drake Dorbeck and defensive tackle Andrew Billings.
The Browns could look to add some depth at the guard position to back up starters Joel Bitonio and Wyatt Teller.
However, the Browns also have three centers behind starter J.C. Tretter who could fill the void at guard: Willie Wright, Nick Harris and Evan Brown.
The Minnesota Vikings drafted Gossett out of Appalachian State in the sixth round of the 2018 NFL Draft with the 213th overall pick.
Gossett served on the Vikings' practice squad for part of 2018.
The Arizona Cardinals signed Gossett off the Vikings practice squad later that year.
Gossett started four out of five games for the Cardinals in 2018.
The New England Patriots signed Gossett to their practice squad for nine days in September 2019.
After getting released by the Patriots, the Browns signed Gossett to their practice squad in Week 2 in 2019.
The Browns promoted Gossett to the active roster in Week 17, but he did not appear in a 2019 regular-season game for the team.
The opt-out deadline for the 2020 season is 4 p.m. ET Thursday.
If a player chooses to opt out, the decision is irrevocable.
Browns defensive tackle Chad Thomas tweeted on July 28 that he qualifies for the higher stipend, but it's unclear whether he will opt out.
Wide receiver Odell Beckham Jr. said he was prepared not to play in 2020, but he has since reported to training camp and it does not appear he will opt out.
Being at high risk because of complications ive had since a shorty, watching close friends lose parents and family members.. i can honestly say this shit is scary and on my mind everyday. I pray yall taking the right precautions for us to play. Im actually missing funerals.

— Major (@MajorNine) July 29, 2020