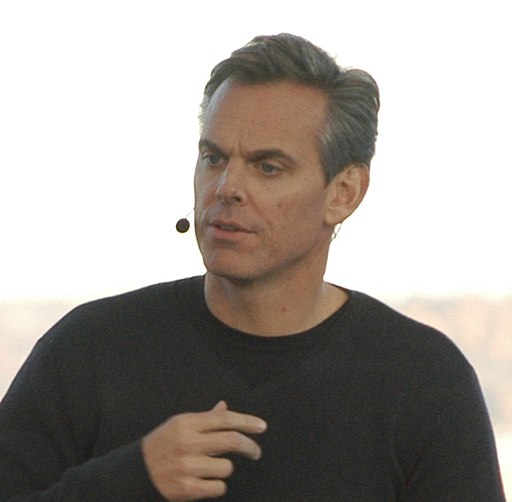 The saga between Fox Sports Radio host Colin Cowherd and the Cleveland Browns continues.
Cowherd predicted the Browns will underachieve again in 2020 during Monday's edition of "The Herd with Colin Cowherd."
"For years and years the Cleveland Brown fans do not like me. I think it's unjust and unreasonable," Cowherd said. "I was right on Freddie Kitchens. I was right on John Dorsey, and I still believe Baker Mayfield is a franchise quarterback, but was a reach at No. 1.

"People believe what they want to believe, and they think I'm negative. I just think I'm — I don't know — accurate."
Sports betting website Odds Shark set the Browns' win total at eight games for the 2020 season.
"This is why I've said to Cleveland to years and years, 'stop firing coaches, just give them more time' because the imagery within the NFL industry is that Cleveland, you don't want to raise your daughters there," Cowherd said. "You can't take your family there. They'll embarrass you. They'll fire you."
Because of the coronavirus pandemic, Cowherd predicted the NFL would cancel OTAs and shorten training camp.
Cowherd said he thinks the Browns have the sixth most talented roster in the NFL behind the Baltimore Ravens, Minnesota Vikings, San Francisco 49ers, Kansas City Chiefs and Los Angeles Chargers.
"Cleveland is once again the team that has a golden opportunity with all this talent," Cowherd said. "First-time coach, first-time coordinators, first-time Kevin Stefanski has ever been in the NFL outside of Minnesota.

"Maybe he and Joe Woods, more than ever, need time. They need space. They need time. They need days, and they're not going to have it. I think Cleveland has a top seven roster, and this is why I kept saying, 'Atlanta Falcons keep your coach. New York Jets keep your coach.'"
Cowherd said the coronavirus pandemic is "unforeseen," like player injuries during the course of a season.
"If you're patient and smart, it always benefits stability," Cowherd said.
The Browns have the longest active playoff drought in the NFL, having last made the postseason in 2002.
"In any business, give promising employees another year. Keep them for another year," Cowherd. "It's much better to be patient and wrong than what can really be a catastrophe, impatient and wrong, in Cleveland's case.

"Not only do you get the wrong coach, but you have created a sense that you won't give anybody two real years."
Counting interim coaches, Stefanski became the Browns' 12th head coach since the franchise rejoined the league in 1999.
Earlier this offseason, Cowherd said he thinks the Browns need to trade wide receiver Odell Beckham as soon as possible.
Cowherd has also feuded with Mayfield in the past, dating back to the 2018 NFL Draft when he called the quarterback "undraftable."
"Over the course of time, smarter people will appear to get luckier, but if you run a cohesive, coherent business, it's not luck," Cowherd said.