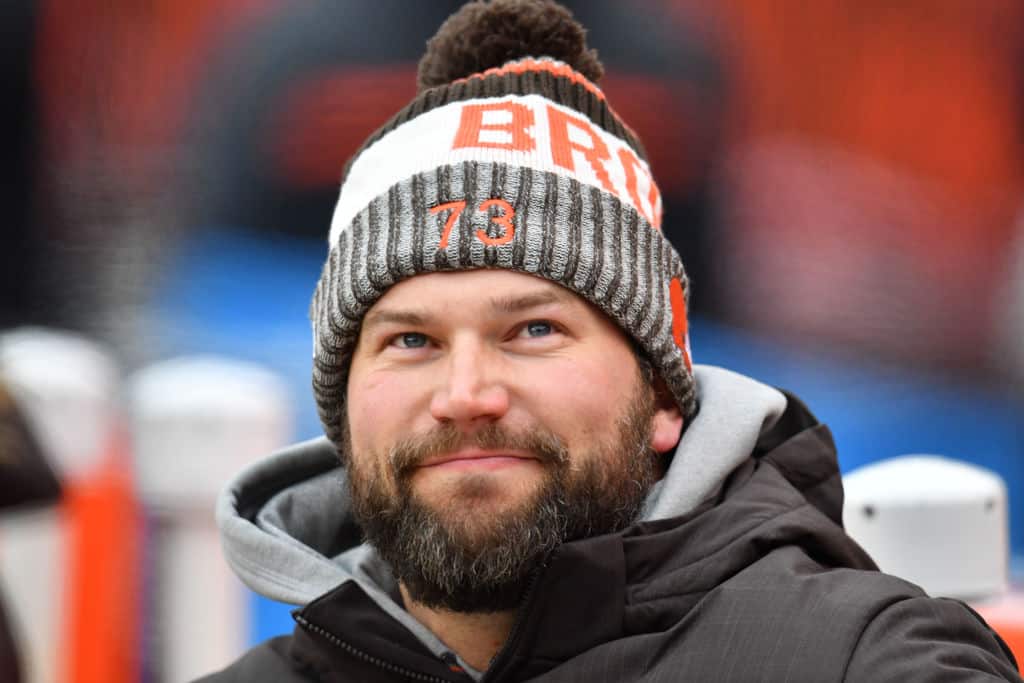 Former offensive tackle Joe Thomas was one of the greatest players in Cleveland Browns history, and ever since he retired, he has also been one of the most popular ex-Browns players around.
Fans have been waiting for him to get his full due, and on August 5, he will officially be enshrined into the Pro Football Hall of Fame in Canton, Ohio.
A video shows Thomas receiving one of the iconic 1970s-era gold jackets given to members of the Hall of Fame upon induction.
the unboxing video you didn't know you needed 🤩 #JoeHoF@ProFootballHOF | @joethomas73 pic.twitter.com/7HjxgoeSLn

— Cleveland Browns (@Browns) July 17, 2023
Thomas was the No. 3 pick in the 2007 NFL Draft and played 11 seasons in the league, all of them coming with the Browns.
Even though the team never made the playoffs during his career, his was an illustrious one, and he established himself as one of the better offensive tackles the game has ever seen.
Thomas provided Cleveland's quarterbacks with excellent pass protection, as he rarely allowed any sacks, and he was named to the Pro Bowl each year of his career except for his final one, as well as to six All-Pro First Teams.
He retired following the 2017 campaign, and since then, he has been an analyst for NFL Network while also doing analysis of Browns games.
During his playing career, Thomas was a behemoth, but in the last few years, he has lost about 50 pounds while taking up swim training, and his physical transformation has served as an inspiration for people in a new way.
In just a few weeks, he will belong to the ages while getting the highest honor a football player can earn.