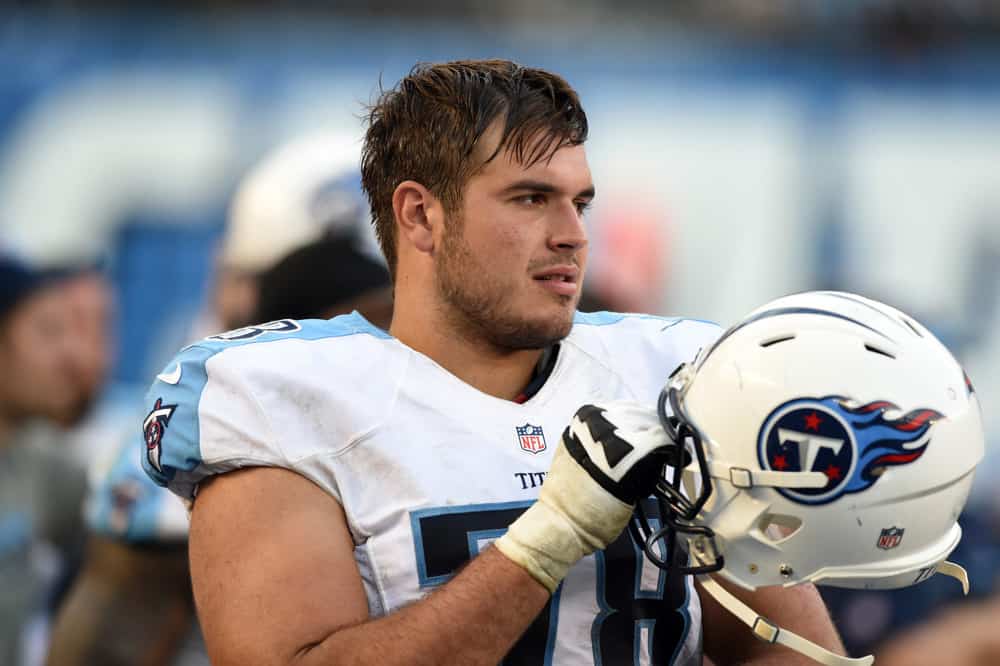 New Cleveland Browns offensive tackle Jack Conklin has a quite the goal for running back Nick Chubb.
Conklin, 25, said he wants Chubb to lead the NFL in rushing yards for the 2020 season.
"It's an exciting time to have Derrick [Henry] back there and to have such a special back last year and to be able to switch teams and have a guy who is just as good and be able to have an opportunity to go win that record again next year. Conklin said Tuesday on a conference call. "That is my goal."
As a member of the Tennessee Titans, Conklin helped Henry lead the NFL in rushing during the 2019 season with 1,540 yards.
Chubb finished second with 1,494 rushing yards despite leading the race entering the final week of the season.
In Week 17, Henry ran for 212 yards in a road win over the Houston Texans, whereas Chubb had just 41 rushing yards in a road loss to the Bengals.
"I want to help us get there and help Chubb reach that goal and win that next year," Conklin said. "That is just one of the fun things I look forward to. It is ironic, but it is a very positive ironic."
Last week, the Browns signed Conklin to a three-year, $42 million contract with $30 million guaranteed.
"I want to be a leader," Conklin said. "I want to be a guy that guys can look to, especially having a taste of that playoff experience."
In the AFC Championship Game, the Titans lost to the Kansas City Chiefs, the team that went on to win Super Bowl LIV.
Before that, the Chiefs beat the New England Patriots and the Baltimore Ravens in the playoffs.
″[The key is] taking as much as you can from the losses and not dwelling on them but learning from them and transferring that over to the wins," Conklin said. "Then it's [about] building confidence and momentum throughout the year."
During the opening game of the 2019 season, Conklin and the Titans beat the Browns 43-13.
Conklin is expected to become the Browns' starting right tackle.
The Browns could draft a left tackle in next month's NFL Draft, holding the 10th overall pick.
"If [the Browns drafting a left tackle in the first round] is what happens, I would relish that opportunity to help him, being able to help him and hopefully teach him the things that I learned going through the same process," Conklin said. "It would be awesome.

"To be able to take in another guy who's younger and help with his progress, I think that's what really comes down to being an offensive lineman. I think that whole group you find throughout the NFL is a bunch of good guys who are just going to try to help younger guys along. We understand that for a team to get good, we have to really be working together as a group of five. When we can do that, who knows what the team can do?"
Conklin said he would look to mentor a rookie if the Browns do decide to select an offensive tackle in the draft.
The Browns are looking to improve upon last season's 6-10 record, and are trying to snap the NFL's longest active playoff drought.