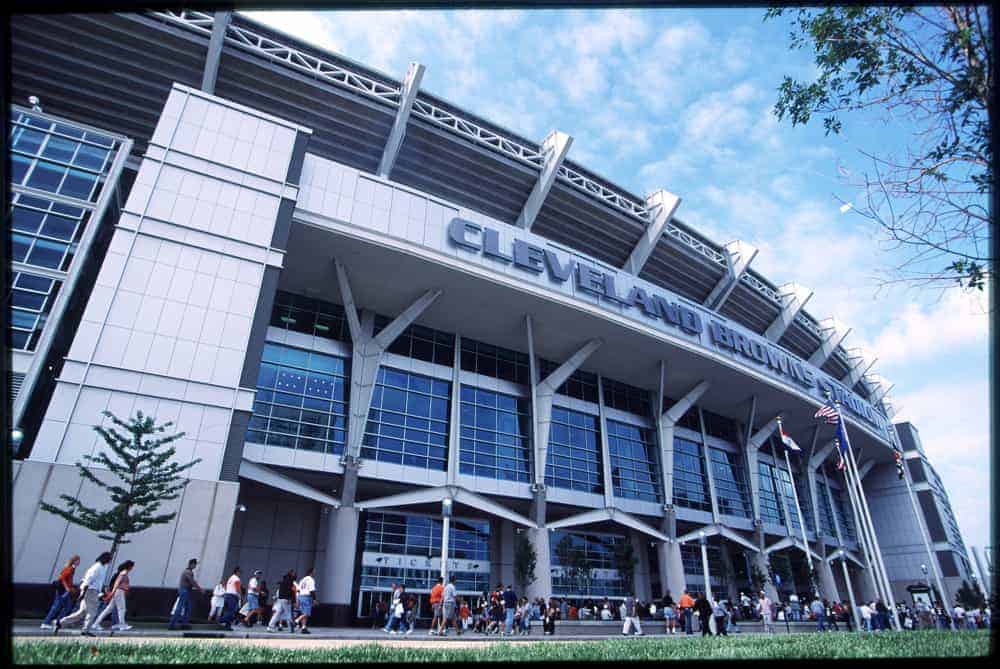 The Cleveland Browns continue to make sweeping changes in their front office.
The team and vice president of player personnel Alonzo Highsmith have agreed to mutually part ways.
Dustin Fox of 92.3 FM The Fan first reported the news.
Assistant general manager Eliot Wolf's future with the team is unclear, according to ESPN NFL reporter Chris Mortensen.
Mortensen initially tweeted Wolf was out of a job.
Then, Mortensen sent a follow-up tweet saying there is an ongoing discussion about whether Wolf stays or goes.
The Cleveland Browns and VP of Player Personnel Alonzo Highsmith have agreed to mutually part ways.

— Dustin Fox (@DustinFox37) January 29, 2020
Update: Wolf has not been officially informed of his future in Cleveland. A source says there is a ongoing discussion about whether Wolf stays or goes under current setup. https://t.co/100FcLKpdh

— Chris Mortensen (@mortreport) January 29, 2020
The news about comes two days after the team announced it would hire Andrew Berry as its next general manager.
Berry, 32, becomes the youngest general manager in the NFL.
"I wanted to go in a different direction because my philosophy on football is different from theirs," Highsmith told ESPN's Josina Anderson. "I may go to Aruba, or go to the Masters. I'm going to take some time to do some fun stuff.

"I may also clean my garage, who knows. As far as football goes, I'll just have to wait to see what happens. I love all parts of the game. I've never been a title guy — working and contributing has always been my goal. So I do hope to return to the NFL."
Starting in 2018, Wolf worked for the Browns under former GM John Dorsey, whom the team fired at the end of December.
Highsmith worked under Dorsey during the same timespan.
Earlier this month, the Miami Herald reported Highsmith could leave Cleveland and join the University of Miami in a chief of staff role.
Instead, Highsmith decided to stay with the Browns.
Both Wolf and Highsmith have extensive NFL experience.
Wolf worked in several different roles for the Green Bay Packers from 2004-2017.
Wolf's father, Ron Wolf, was general manager of the Packers from 1991-2000.
Highsmith worked as a senior personnel executive for the Packers from 2012-2017.
Before that, Highsmith was a fullback for the Houston Oilers (1987-1989), Dallas Cowboys (1990-1991) and Tampa Bay Buccaneers (1991-1992).
The younger Wolf, Highsmith and Dorsey also worked together for the Packers.
We'll see where Highsmith and Dorsey end up, while the Browns decide on Eliot Wolf.
The Browns will continue preparation for the NFL Scouting Combine from Feb. 23-March 2 in Indianapolis, and for the NFL Draft from April 23-25 in Las Vegas.
In 2019, Berry worked as the Philadelphia Eagles vice president of football operations.
Berry worked for the Browns from 2016-2018 as their vice president of player personnel.
The team compiled an 8-39-1 record during the three-year span.