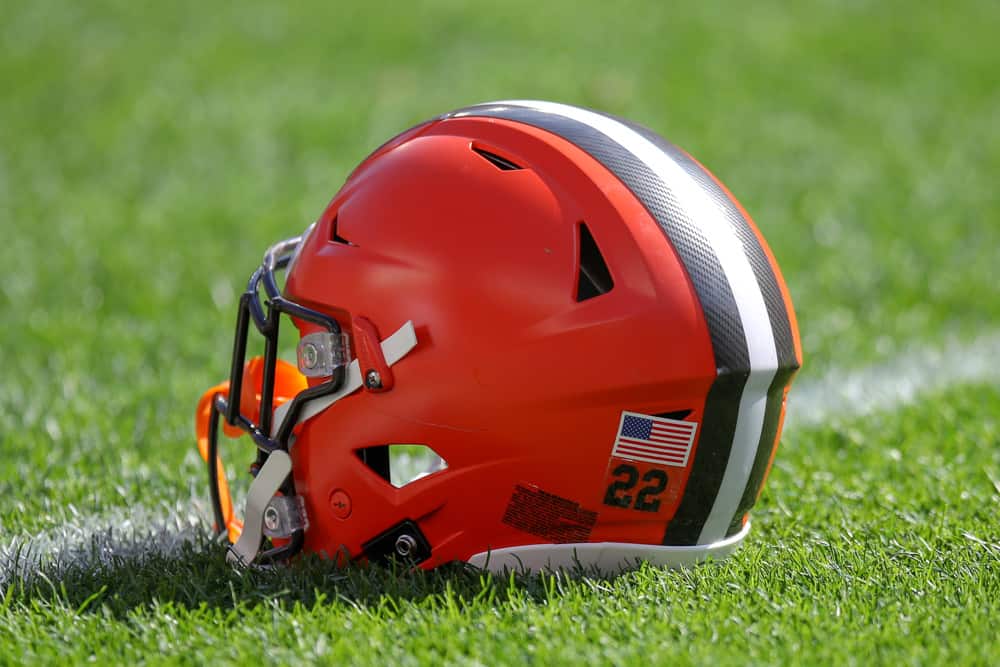 The Cleveland Browns have signed two of their rookie draft picks to four-year contracts.
Fourth-round tight end Harrison Bryant and sixth-round wide receiver Donovan Peoples-Jones are the first of the team's seven 2020 draft picks to sign.
Spotrac.com shows Bryant's contract is worth $4,064,029 with a $769,029 signing bonus.
Peoples-Jones' deal is worth $3,481,606 with a $186,606 signing bonus.
Both players are due to become unrestricted free agents in 2024.
Officially official. 🖋@hbryant17 pic.twitter.com/OBp65ziXtM

— Cleveland Browns (@Browns) May 20, 2020
🖋➡️📃@dpeoplesjones pic.twitter.com/XHbyN6hS5a

— Cleveland Browns (@Browns) May 20, 2020
The Browns selected Bryant with the 115th overall pick of the 2020 NFL Draft.
The Florida Atlantic University product will fight to climb the depth chart at tight end behind free agent acquisition Austin Hooper and 2017 first-round selection David Njoku.
In 2019, Bryant became the first player outside of a power five conference to win the John Mackey Award, which is given to the nation's top tight end.
Last season, Bryant had 65 receptions for 1,004 yards and seven touchdowns.
Bryant will wear No. 88 for the Browns.
The Browns selected Peoples-Jones with 187th overall pick out of Michigan.
"I'm so happy that the Browns called me," Peoples-Jones said during the latest episode of "Building the Browns."
Peoples-Jones explained what it was like to fall to the sixth round of the draft.
"[The] night before, it was really hard to sleep. You just don't know," Peoples-Jones said. "You're asking your agent if they're hearing anything. You're around family members who want the best for you, and while the best sometimes isn't happening right then, it can build up anxiety."
Peoples-Jones has worked out at the same training facility — the Barwis Performance Center in Deerfield Beach, Florida — as fellow Browns receiver Jarvis Landry.
Landry told Cleveland.com reporter Mary Kay Cabot that he has been impressed with Peoples-Jones so far.
"Being around him and seeing his work ethic, we're getting a guy that can help us with all the potential that he has,'' Landry said.
Peoples-Jones was a highly-touted high school recruit, but had collegiate highs of 47 receptions, 612 yards, and eight touchdowns while at Michigan in 2018.
In 2019, Peoples-Jones was held to 34 receptions for 438 yards and six touchdown receptions.
During his Michigan career, Peoples-Jones also returned to two punts for touchdowns.
In 2020, Peoples-Jones could compete with JoJo Natson's for the team's return duties.
Peoples-Jones will wear No. 11 for the Browns.
The Browns still have to sign five rookie draft picks, including Alabama offensive tackle Jedrick Wills (10th overall), LSU safety Grant Delpit (44th overall), Missouri defensive tackle Jordan Elliott (88th overall), LSU linebacker Jacob Phillips (97th overall) and Washington center Nick Harris (160th overall).