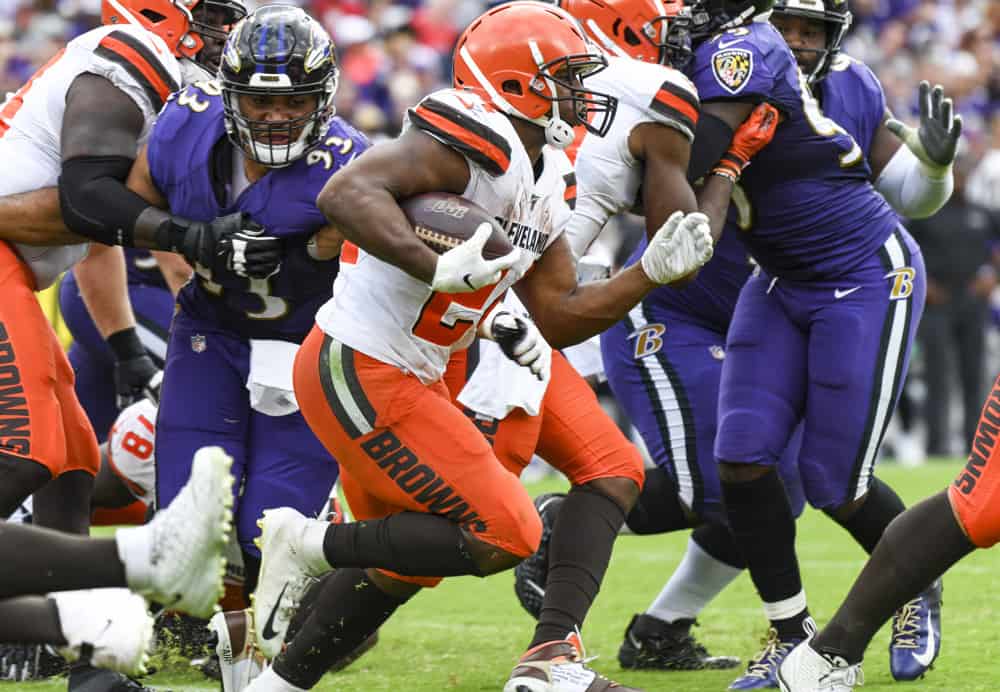 The Cleveland Browns roll into Week 1 with plenty of new faces after sweeping offseason changes.
However, they have drawn a tough matchup with the Baltimore Ravens to kick off their new season.
Will this be the year the Browns make the playoffs for the first time since 2002?
Will the Browns break their trend of only winning one season opener since their return in 1999?
The good news is that one season-opening win came against the Ravens in 2004.
What will happen in the Browns and Ravens first game of the season?
Let's take a look at our writer's bold predictions for this Sunday's matchup
Writer: Ben Donahue
Are you ready for some football!?
After months of speculation, the 2020 NFL season has kicked off despite the threat of COVID-19.
The Browns had a heck of an offseason, bringing in a new head coach in Kevin Stefanski and several new players.
The additions of Jack Conklin, Austin Hooper, Jedrick Wills Jr., Karl Joseph, Adrian Clayborn, Andrew Billings, Grant Delpit, Malcolm Smith and many others helped the team look respectable.
Heading into training camp, Cleveland appeared to be a dark horse playoff contender.
However, during training camp, the injury bug hit the team hard.
Delpit suffered a season ending injury to his achilles.
Then, an avalanche of maladies struck including: lineman Chris Hubbard, linebacker Mack Wilson, and defensive backs Greedy Williams and Kevin Johnson.
This week alone, the Browns have had 3 likely defensive starters suffer injuries. Grant Delpit is out for the 2020 season, and it is uncertain when Mack Wilson and Kevin Johnson will return. https://t.co/Jr7FyV833s pic.twitter.com/DRep5zOgs9

— Cleveland Browns (@CLEBrownies) August 25, 2020

To make matters worse, several Browns players (including Billings) chose to opt out of the season due to coronavirus concerns.
Meanwhile, the Browns Week 1 opponent, the Baltimore Ravens, appear to be in great shape.
The Ravens had their own impressive free agent haul in the off season including defensive linemen Calais Campbell and Derek Wolfe.
Baltimore also has draft pick Patrick Queen at linebacker who looks to be a future Pro Bowler.
On paper, Baker Mayfield, Nick Chubb, Odell Beckham Jr., and Jarvis Landry looks tough.
Unfortunately, Lamar Jackson, Mark Ingram, and Marquise Brown for the Ravens are a proven commodity.
Baltimore only lost two games last season on their way to a first-round playoff loss against Tennessee.
It's hard to believe, but the Ravens look better than they were a year ago.
Add in the fact that the game is being played in Baltimore and it doesn't look good for Cleveland.
I believe Jackson will pick apart the Browns injury-depleted secondary.
The Ravens defense will feast on a weakened Browns offensive line. It all adds up to a lopsided Ravens victory.
My prediction: Ravens 34 Browns 17
Writer: Mark Bergin

The Baltimore Ravens are vying to win their third consecutive division title in 2020.
No team has won the AFC North in three consecutive years since the NFL reconfigured its divisions entering the 2002 season.
Outside of Cleveland, people might not believe the Browns split the series with the Ravens in 2019.
The Browns' 40-25 win over the Ravens on Sept. 29, 2019, might have been the highlight of the Freddie Kitchens' era.
After a 6-10 season, exit Kitchens and enter first-year head coach Kevin Stefanski.
Stefanski brings a run-heavy scheme if his time as Minnesota Vikings' offensive coordinator is any indication.
Last season, the Vikings used multiple tight-end sets on 57% of their plays, which was most in the NFL.
Whichever team can control the line of scrimmage and control the clock will win Sunday.
Last season, the Ravens set the NFL team rushing record with 3,296 yards.
The Ravens will likely have some regression with the retirement future Hall of Fame guard Marshal Yanda and with Matt Skura coming back from a season-ending knee injury.
Coaches in their first season with a new team tend to struggle.
Stefanski might be the Browns' long-term head coach, but the Ravens will start 2020 on the right track.
I think the Browns cover the 7.5-point spread, but the Ravens get the win.
My Prediction: Ravens: 27 Browns 20
Writer: Wendi Oliveros

The Cleveland Browns have a tough game to open the regular season on September 13.
They are playing at Baltimore, against the reigning NFL MVP, Lamar Jackson.
Containing Jackson is an enormous task, to put it mildly.
Will he run, hand off, or pass?
He does it all, so the defense must be prepared.
I think it will be a lower-scoring affair given there have been no preseason games to refine the rough edges for both teams.
The Browns 17 points will come from:
1 rushing TD by Nick Chubb
1 passing TD from Baker Mayfield to Austin Hooper
1 FG from Austin Seibert
I wouldn't be surprised if the Ravens got a turnover that makes the difference.
With JC Tretter out for all of camp, it is unclear if he will be ready to start at center on Sunday.
If he does play, his timing with Baker could be off.
Despite the loss, the Browns will play a solid game.
Yes, I know the Browns went into Baltimore last September and got the W against the Ravens by putting up 40 points.
The Browns appear to have an even more talented roster and better coaching in 2020 so one game is not going to determine their fate this season.
My Prediction:  Ravens 21 Browns 17
Writer: Pat Opperman

Despite the best efforts of BrownsNation.com and our peers, NFL teams a largely unknown entity entering Week 1.
Sure, Vegas might peg Baltimore as prohibitive favorites.
But have they even been to Berea this season?
Kevin Stefanski introduced a whole new offense around his players' strong points.
Who are we to say the Browns' are not a 2020 offensive juggernaut?
Joe Woods is here to share his expertise derived from coaching some excellent defenses.
But we don't really know what 2020 will bring as far as the Browns' performance.
Baltimore is in the same boat.
The Ravens defense added a chunk of new players in a bid to shore up their weaknesses.
Baker Mayfield and Nick Chubb can certainly take advantage of defenders learning new roles.
And then there's the Baltimore offense.
Who knows… Oh yeah…
Now I see what Vegas is talking about.
The powerhouse that was the 2019 Raven offense is mostly intact.
Ultimately, Lamar Jackson and his minions can wear down any defense.
Especially one shuffling players around due to injuries.
It will be a good fight, with Cleveland hanging within a score for most of three quarters.
But muscle memory gives the Ravens offense too much of an advantage.
My Prediction:  Ravens 34  Browns 24  
Writer: Rocco Nuosci

With the season opener just a day away, it is officially prediction time again!
The Cleveland Browns don't get any favors as far as easing their way into the new season goes.
They'll kick off the campaign against the defending AFC North champions, the Baltimore Ravens.
Stopping Lamar
In the first meeting between Cleveland and Baltimore last season, the Browns simply controlled the game.
This stemmed from a combination of a dominant rushing day from Nick Chubb and finding ways to limit Lamar Jackson.
The Ravens success essentially starts and ends with Jackson, so you have to find a way to at least make him uncomfortable.
In the September game, Jackson was sacked four times and intercepted twice, a combo that showed up in the box only one other time for Jackson in 2019.
Because of that defensive pressure, the Browns held on to win 40-25.
December would prove to be a different tale as a Browns team limping to the finish.
Jackson gashed the defense for over 100 yards rushing while Chubb finished the day with just 45 yards on the ground.
That's not a recipe for success against Baltimore.
The Browns defense will need to find a way to repeat last September's performance if they hope to steal a win on Sunday.
Prediction
I don't think Browns fans get the riveting season-opening win they are hoping for on Sunday.
As much as I truly do believe this season will be better under Stefanski, that team needs to go out and prove it before I can pick them to win a game over the defending AFC North champions.
It's not impossible.
But this Browns defense has it's fair share of question marks, especially with the linebackers.
The Ravens could certainly expose that group with the Jackson-Mark Ingram option sets they like to run.
Offensively they will need to keep pace, and I fear a unit that was anemic last year will take some time to get where they need to be.
My Prediction: Ravens 34 Browns 17
Writer Kyle Daubs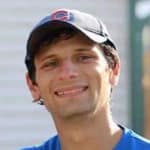 I'm a believer that the Browns are going to eventually piece everything together; however, it will not be Week 1 against a Super Bowl contender.
Everything is stacked up against the Browns. No preseason, limited training camp, a new coach, new pieces, and underachievers from last season.
In my eyes, there is no way that the team can win this game, especially after having the third-worst run defense.
The Ravens love to run and their quarterback is going to do it again.
My bold prediction is that Jackson throws two touchdowns and runs for two himself.
In terms of scoring, the Browns will need to rely on the run game.
When the Browns defeated the Ravens last year, Nick Chubb popped off 165 yards and three touchdowns.
The Ravens had the seventh-best run defense in 2019. It's hard to see Chubb replicating that performance in the first week.
Even though road games are not going to be in a hostile environment, this game is still on the road.
I put way more stock in the Browns beating the Ravens on Week 14 in Cleveland.
By then, the Browns will hopefully have their team pieced together.
My prediction: Ravens 35, Browns 10  
Writer: Adam Lowenstein

There are many aspects of Week 1 that I wish could be different for the Cleveland Browns.
Although Cleveland defeated the Baltimore Ravens early in the season in 2019 at M&T Bank Stadium.
The win last year broke a three-year losing streak in Baltimore, and since 2003, the Browns have won just three games there.
Many will say that history does not play as much of a part in this game because this Cleveland team is a different team.
Browns fans hope that this squad is ready to turn the page to 2020.
However, JC Tretter's offseason knee procedure and questionable tag for Week 1 does not bode well.
In addition, Mack Wilson, Greedy Williams, and Kevin Johnson are all out for the contest.
In two games last season, Lamar Jackson went for a combined six touchdowns, but the Browns did cause Jackson to turn the ball over three times.
If the Browns can win the turnover battle, they will have a chance at winning their first game of the season.
The 1:00 pm kickoff on CBS should be a sunny day in the mid-70s and it will be a fun game to watch.
The Browns keep it close but the Ravens emerge victorious.
My prediction: Ravens 27 Browns 20
Writer: Jimmy Swartz

I'm probably going with my heart more than anything here.
Last year, the Ravens took the league by storm with Lamar Jackson and the run game.
I don't see that same type of impact and think that the league is figuring out how to slow down this offense.
I think not having a crowd in Baltimore is also a big advantage for the Browns.
The Browns come into this season with less expectations and I think that is a good thing for them.
Less expectations, a better coaching staff,  and they actually have more talent on paper than a year ago.
I see Austin Hooper being that security blanket that Mayfield was missing a year ago.
I also see Kareem Hunt being used a lot as a receiving back in this game.
I think Kevin Stefanski puts together a solid game plan and the Browns win this game.
My Prediction: Browns 24 Ravens 10