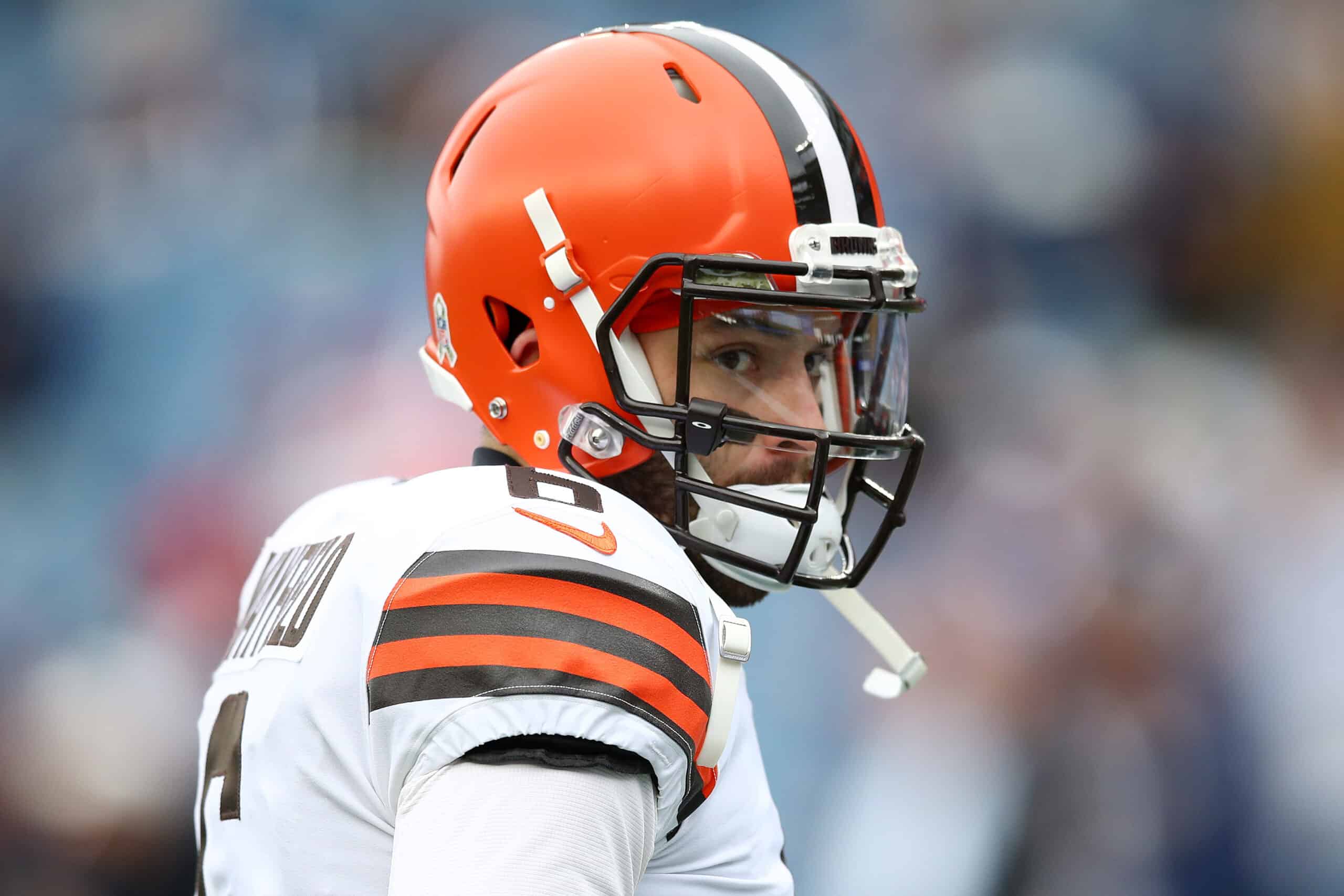 92.3 The Fan's Browns beat reporter Daryl Ruiter is critical of the Cleveland Browns' handling of quarterback Baker Mayfield this season.
"I've been in the camp that the organization has failed Baker this year by not having him sit multiple weeks," Ruiter said.
Ruiter's commentary came during Friday's edition of 92.3 The Fan's "The Ken Carman Show with Anthony Lima."
Since Week 2, Mayfield has played with a torn labrum and fracture in his left shoulder.
Mayfield, 26, also has injuries to his knee, foot and groin.
"Anyone with a set of eyes can see that Baker is not 100% healthy, and their argument is, 'Well, nobody this time of year is 100% healthy,'" Ruiter said. "Yeah, but half the league doesn't have their left shoulder hanging off."
Ruiter said he didn't know how long the Browns should have rested Mayfield, whose shoulder injury can only be fully healed by surgery.
"Case Keenum was quite capable of losing to the Steelers 15-10," Ruiter said. "Baker didn't need to go out there and take a four-quarter beating from Pittsburgh to accomplish that."
Ruiter said he couldn't predict the outcome of the Browns' 41-16 win in Week 9 against the Cincinnati Bengals had Keenum started instead of Mayfield.
However, Ruiter believes Keenum could have matched Mayfield's performance in the 45-7 loss in Week 10 to the New England Patriots and in the 13-10 win against the Detroit Lions in Week 11.
"Instead of getting a player healthy for a stretch run, Baker hasn't gotten healthier," Ruiter said.
In the 2021 season, Mayfield has thrown for 2,413 yards (21st in the NFL), 11 touchdowns (23rd), six interceptions (tied for eighth) and has a 37.8 QBR (26th).
Mayfield has lost five of his last seven starts.
"I just never understood why they were so bent on putting him out there week in and week out if he's not helping the team win," Ruiter said. "And again, I want to stress, I'm not ripping Baker. It's not a referendum on Baker in the big picture and all that.

"Just the fact of the matter is, I know what I see with my own two eyes, and it doesn't look right to me."
Ruiter said the Browns' offensive struggles run deep and don't fall on Mayfield alone.
"Andrew Berry said it this week himself, 'It doesn't fall on one player,'" Ruiter said.
Earlier this week, Berry was non-committal about Mayfield's future with the team.
"It's easy to blame everything on Baker, but no, it's not all Baker's fault, but also Baker doesn't get absolution either," Ruiter said.
The Browns have Mayfield under contract through the 2022 season.
"Maybe they're testing the threshold here with Baker for lack of a better characterization," Ruiter said.
Berry and the front office could also put the franchise tag on Mayfield in 2023 and 2024.
Non-exclusive franchise tag values for quarterbacks were $25,104,000 in the 2021 season.
It's safe to assume that figure will increase to about $30 million by 2023, and even more by 2024.
Another option is for the team to offer Mayfield a contract extension to keep him in a Browns uniform for years to come.
What might be most important is how much money — if anything — the Browns offer the No. 1 overall pick of the 2018 NFL Draft.